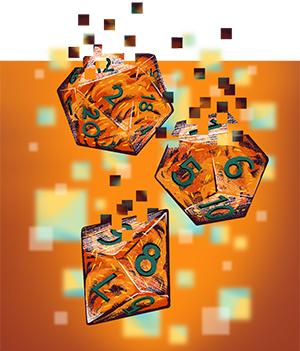 A teenage warrior, Tilly, thrusts her sword and yells to the evil demon, "I want my soul back!"
It's one of several battle scenes in the popular play "She Kills Monsters," a story of how, following Tilly's death, her sister Agnes reenacts a "homespun" Dungeons and Dragons game found in her journal. Through role-play, Agnes journeys into an imagined world while learning about her sister's life.
The University of Pittsburgh Stages and Department of Theatre Arts performed the award-winning play twice in 2018. This summer, the group decided to go for it again. Only this year it was virtual, streamed online. Tilly's sword was cardboard. The "stage" was the homes of Pitt student actors across the country.
The coronavirus forced Pitt's Department of Theatre Arts to adapt quickly to a distanced world. In-person performances may be off the table for now, but faculty still wanted to provide students with hands-on learning opportunities—ideally in front of an audience. When playwright Qui Nguyen released a virtual version of "Monsters," Pitt students and instructors alike saw an opportunity.
"Most plays are basically Zoom meetings right now, without set design or tech, but we wanted all our students to be involved," says codirector Ricardo Vila-Roger, a lecturer in the department.
Design majors Kami Beckford and Jessica Fitzpatrick illustrated the evocative digital backgrounds that appeared behind the actors. The tech team researched and tested the digital platforms that would most easily allow them to manipulate the size and placement of actors and props on screen.
"The students' work was astonishing," says Vila-Roger.
Executing a virtual play was all about meeting challenges. Inconsistent Wi-Fi speeds caused disruptions during rehearsal and ultimately led to pre-recording the show instead of livestreaming. Actors had to balance laptops on books and boxes to achieve proper camera height, and they created their own costumes and lighting. What's more, acting to the green dot of a webcam is hard.
"It was just me in my empty house, staring right into the webcam," says Ariana Starkman (A&S '20), who played Tilly in Pitt's 2018 showing and again from her dining room in Cleveland, Ohio.
She wasn't alone during the actual webcast—viewers bantered in the chat window, cheering the actors and asking questions. She relished the lively interaction and the way the online format broadened the audience.
"I loved how family and friends who usually can't come see my shows could tune in," she says. Reserved tickets and views topped 1,500 (the Charity Randall Theatre on campus seats only 478).
Most of all, Starkman appreciated the opportunity to play a smart, confident female character. She says Tilly's rebel spirit is an inspiration, even fueling Starkman to design her own major: She graduated this spring with an interdisciplinary degree in theatre and social change. She plans to pursue acting while addressing social issues like climate change and racism with hopes of inspiring girl warriors—in realms virtual and physical—to adapt and persevere despite life's challenges.
This article appears in the Fall 2020 edition of Pitt Magazine.