The poet is hunched over her desk, scrutinizing the papers before her. They are copies of copies—more than 225 pages of faded notes on weather and farm tasks and other 19th-century minutiae. She's carefully transcribing each word into a computer document.
It took a year for Lauren Russell (A&S '14G) to transcribe the diaries of Robert Wallace Hubert, a white slaveholder, a Confederate captain and the Pitt alumna's great-great-grandfather. She's fascinated by what he wrote, but even more interested in what he never recorded—the silences between the lines.
There's a woman named Peggy, for instance, whom Hubert names as his "cook." What he doesn't note—but which Russell knows through family lore and genealogy research—is that Peggy was a once-enslaved African American woman, the mother of a number of Hubert's children and Russell's own great-great-grandmother.
The poet, the former assistant director of Pitt's Center for African American Poetry and Poetics, obtained a copy of Hubert's diary in 2013 and soon embarked on a journey to resurrect the voices of Black women and family members history has silenced. She combed over material from a historical society in Wisconsin and genealogical museums in Georgia, Louisiana and Texas. She spoke with other descendants of Hubert scattered in California and Texas. She uncovered photographs, documents and other artifacts.
The result is "Descent," an award-winning book of essays, poems, history and images that brings light to the obscured patches of her—and other Black Americans'—complicated family lineage. To give Peggy a voice and to highlight the importance Black enslaved women have to the historical record, Russell created a "biomythology"—a tapestry of poetics, census documents, oral histories and creativity.
As a poet, Russell says she is untethered from the same restraints as a historian and was "able to step into that history with imagination" to offer perspectives that history is unable to provide. The idea to have a book that crosses genres was sparked, she says, by Pitt poetry professors while she earned a Master of Fine Arts degree. At Pitt, she says, "I became a much more versatile poet."
Through the process, Russell, who was recently named director of Michigan State University's Residential College in the Arts and Humanities Center for Poetry, was often surprised by what she found. But more than anything, she was gratified to imagine the rich voice of a woman whose journey would come to shape her own.
Briefs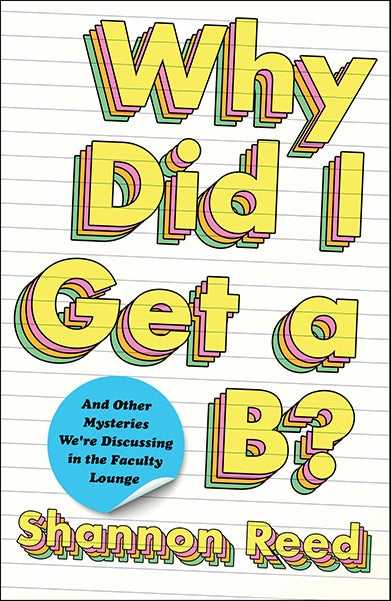 Why Did I Get a B? (Atria Books) A humiliating moment in a Brooklyn high school auditorium pushes Shannon Reed (A&S '15G), a teacher, to tears. But when she reflects on that low, lonely moment, she finds solace in humor and a resolve to help other educators from feeling alone by sharing her funny, poignant experiences in the classroom. This work of humor and essays taps into two decades of teaching experience to open an entertaining window into the American education system.–Brenden Rearick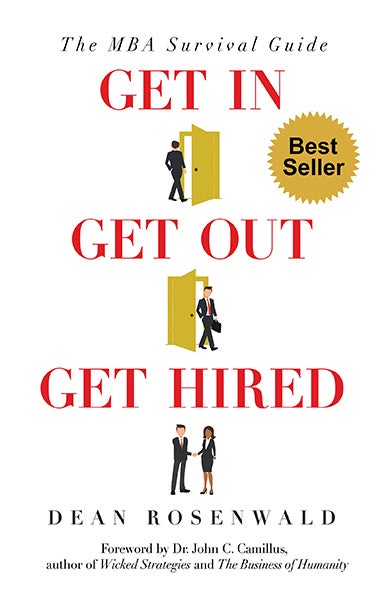 Get In, Get Out, Get Hired (Self-published) Dean Rosenwald knows the ins and outs of obtaining and making the most out of a Master of Business Administration degree—he recently earned one at Pitt (alongside a Master in International Business) and now has a fulfilling career. In his manual, he shares the secrets to triumphing in business school and beyond. An accomplished entrepreneur and philanthropist, Rosenwald (A&S '11, BUS '11, '15G) offers tips on everything from passing the entry exams and networking, to landing a dream job out of the program.–B.R.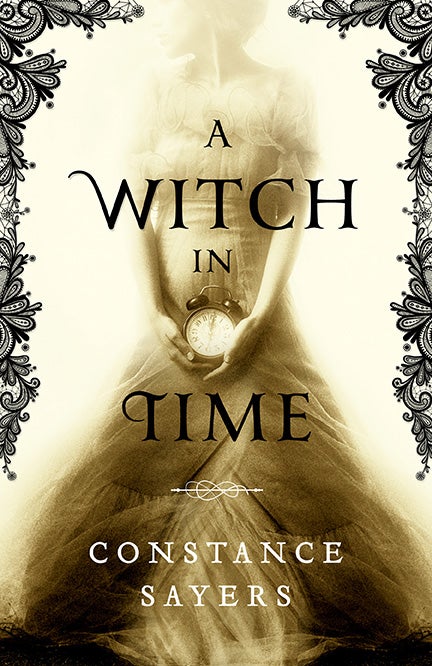 A Witch in Time (Redhook) Newly divorced magazine editor Helen Lambert is hitting the dating scene, but her blind date seems peculiar. Little does she know that the two are already well acquainted. Constance Sayers' debut novel tells of how Lambert has been doomed to live the same heartbreaking love affair many lives over. Sayers (A&S '90), a media executive, blends romance with a supernatural mystery as her protagonist works to unravel a 19th-century curse that keeps matching her with tragedy.–B.R.
Before Familiar Woods (Crooked Lane) In a remote town in the mountains of Vermont, the mysterious deaths of two teenagers continue to haunt locals three years later. Now, the boys' fathers have gone missing and confrontations with broken friendships—and old secrets—threaten the families involved. Ian Pisarcik's novel crosses troubled terrain as it explores poverty, loss, masculinity and decaying livelihoods. Pisarcik (LAW '09), a native of rural New England who also works as an attorney, called on images of home to create a moody setting where characters' lives unravel and interconnect.–Ervin Dyer
Cover image: Lauren Russell
This article appears in the Fall 2020 edition of Pitt Magazine.