1947
Lenore McComas Coberly BUS '47G published "From the Hills of West Virginia" (Fireweed Press), a memoir told through a series of short stories. This is her seventh book. She lives in Madison, Wisconsin.  
1963
Robert A. Vitori DEN '63 published "The Pleasure Unit" (self-published), which documents the experiences of the 61st Medical Detachment while it was stationed in Vietnam in 1966. He reports that he will donate the proceeds from the book to Pitt's School of Dental Medicine.
1964
Jim O'Brien A&S '64 published "The Strangest Season," which is the 31st book in his Pittsburgh Proud series. In addition to being on the advisory board for the Western Pennsylvania Sports Museum at Pittsburgh's Senator John Heinz History Center, he teaches a course on Pittsburgh sports history with Pitt's Osher Lifelong Learning Institute. As a sophomore at Pitt, he was the first non-senior sports editor for The Pitt News.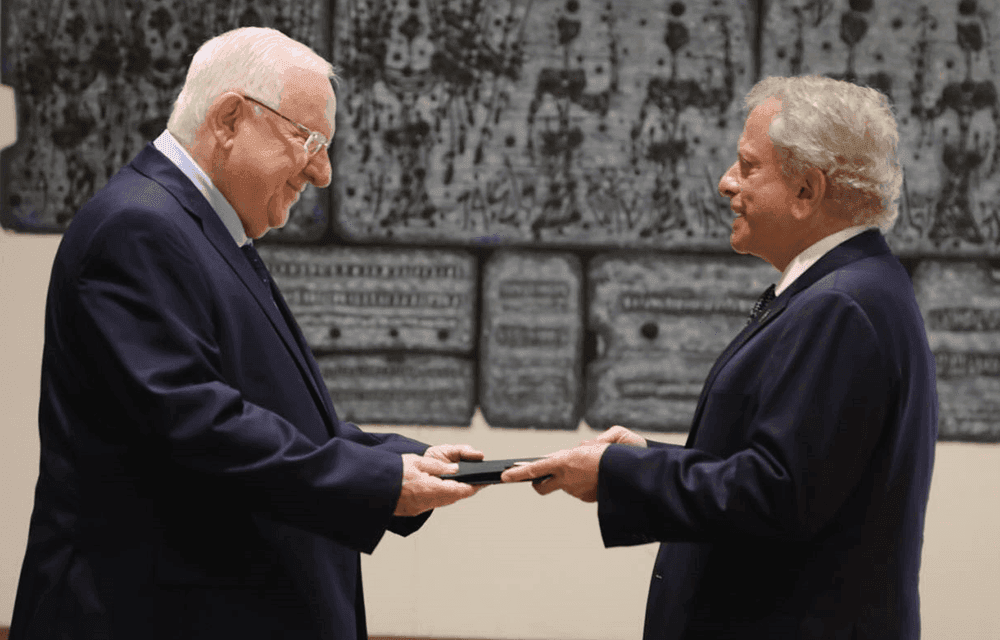 1968
Alvin J. Schonfeld A&S '68 became Grenada's first ambassador to Israel and presented his credentials to then-president Reuven Rivlin. A physician by profession, he's been the honorary consul of Grenada in Chicago since the early 1990s when he began philanthropically supporting Grenadian school children. He lives in Chicago.
1969
R.W. "Hap" Ziegler A&S '69 was named the chair of the County of Santa Barbara, California's Civil Service Commission. He holds several leadership positions in the community, including roles on the Santa Barbara Executive Roundtable's board of directors and the Santa Barbara Family YMCA's board of managers. He's an attorney and the chief operating officer of Mesa Consulting, LLC, in Santa Barbara.
1970
Barbara Kalkis EDUC '70, '73G published "Little Ditties for Every Day" (self-published), a book of poems about daily life that aims to inspire readers to recite and write. She's the founder and owner of Maestro Marketing and Public Relations in San Jose, California, and her articles and poetry have appeared in publications across the United States and Canada. This is her first book.
1972
Nasario García A&S '72G published "Lágrimas" (Judith Literary Press), his third bilingual poetry collection and 34th publication. The collection's title means "tears" in Spanish and features dialect poems that wade through the joys and sorrows of life in New Mexico's Rio Puerco Valley and its long-abandoned rural villages. He's an award-winning author who grew up in Ojo del Padre, a village in northwest Albuquerque.
Frank J. Parry BUS '72G published "Driving to Alaska" (Fulton Books), in which he shares experiences of driving with his wife across the continent to Alaska. In addition to the logistics of making the trip, he recounts life on the road, including an encounter with a grizzly bear in remote British Columbia. 
1974
Edwin L. Jones Jr. A&S '74G wrote the chapter "Analysis of Body Fluids in Sexual Assault Cases" in the third edition of "Forensic Science Handbook, Volume I" (CRC Press). He has been retired from the Ventura County Sheriff's Forensics Sciences Laboratory in California since 2012.
1975
Leonard C. Ferrington Jr. A&S '75, '80G was named a fellow of the Society for Freshwater Science, an international, interdisciplinary organization that facilitates the study, advancement and protection of freshwater ecosystems. He's a professor of entomology at the University of Minnesota in St. Paul, where he researches the significance of insects in aquatic ecosystems.
1977
Lawrence R. Chaban A&S '77, LAW '80 will be awarded the 2020 Irvin Stander Memorial Award by the Pennsylvania Bar Association Workers' Compensation Law Section at its annual fall meeting. He's a partner at AlpernSchubert P.C. in Pittsburgh, where his law practice centers on workers' compensation, social security disability and labor and employment. He lives in Mt. Lebanon, Pennsylvania.
1978
Mimi Griffin A&S '78 was named a 2021 Woman of Influence by Lehigh Valley Business. She's the president, chief executive officer and founder of MSG Promotions, a full-service event-management firm in Allentown, Pennsylvania. A former women's basketball analyst and broadcaster for ESPN and CBS Sports, she's been extensively recognized for her impact on the sports industry and was inducted into the Women's Basketball Hall of Fame in 2014. MSG Promotions will be the lead firm handling the business and operations plan for the 2022 U.S. Senior Open Championship.
1983
Norman A. Stahl EDUC '83G coedited "Literacy Across the Community: Research, Praxis, and Trends" (Routledge), a multifaceted analysis of community-based literacy programs. He's a professor emeritus and the former chair of literacy education at Northern Illinois University's College of Education in DeKalb, Illinois.
1986
Drew Morrison BUS '86G was named one of Forbes' 2021 Best-in-State Wealth Advisors. A senior vice president and wealth advisor at Merrill Lynch Wealth Management, he's been featured on the list for three consecutive years. He lives in Allison Park, Pennsylvania, and is a board member at The Woodlands Foundation, a nonprofit in Wexford, Pennsylvania.
1987
Jeffrey L. Pollock LAW '87 served on the faculty panel for a course on advanced family law at the National Business Institute. He's a solo practitioner in Pittsburgh specializing in family law, estate planning, criminal law, entertainment law, child law and mediation.
1990
Constance Sayers A&S '90 published "The Ladies of the Secret Circus" (Redhook), a novel set in both Jazz Age Paris and modern-day America. Her first book, "A Witch in Time," was a No. 1 best-selling novel on Amazon. She lives outside of Washington, D.C.
1991
Michael Duckworth A&S '91 was named one of Forbes' 2021 Best-in-State Wealth Advisors and one of Barron's 2021 Top 1,200 Financial Advisors. He's a managing director and private wealth advisor at Merrill Lynch Wealth Management, which he joined in 2008. Active in the Pittsburgh community, he's on the board of directors for the Children's Museum of Pittsburgh and is a member of Children's Circle of Care, a giving society that supports UPMC Children's Hospital of Pittsburgh. 
1995
Michael Bertin A&S '95, a partner at the firm Obermayer Rebmann Maxwell and Hippel LLP, was elected secretary of the American Academy of Matrimonial Lawyers' Pennsylvania Chapter. As a specialist in family law, he previously served as chair of the family law sections of the Pennsylvania Bar Association and Philadelphia Bar Association and has written and lectured extensively on the subject. He lives outside of Philadelphia.
1996
Jill (Fletcher) Siler A&S '96 published "Thrive Through the Five: Practical Truths to Powerfully Lead in Challenging Times" (Dave Burgess Consulting, Inc.), a guide for educators. A former teacher and an experienced administrator, she has been the superintendent of Gunter Independent School District in Texas since 2012.
2000
Kenneth "KC" Kuntz A&S '00, BUS '00 joined eXp Realty to serve clients in New Jersey's Hudson, Monmouth and Ocean counties. Previously, he spent more than 20 years in merchandise buying and planning. His passion for helping others find a new home goes back to his Pitt days, when he gave tours to prospective students as a Pathfinder. He lives in Hoboken.
2001
Michelle (Crowell) Fossum SCI '01G became the director of enrollment and strategic communications at Pittsburgh's City Charter High School. Holding master's degrees from Pitt and Duquesne University, she's been with City Charter for more than 15 years.
2002
Tara Lockhart A&S '02G, '08G; Brenda Glascott A&S '01G, '07G; Chris Warnick A&S '99G, '06G and Juli Parrish A&S '07G coedited "Literacy and Pedagogy in an Age of Misinformation and Disinformation" (Parlor Press), a collection of essays and interviews about networked literacies. They are also coeditors of the open-access, peer-reviewed journal "Literacy in Composition Studies," which is published with support from Baylor and High Point universities.
2003
Joel C. Kreider BUS '03 was elected principal-owner of Boyer and Ritter LLC, where he's a senior member of the accounting and tax services firm's government services and auto dealership groups. Based in Camp Hill, Pennsylvania, he's also on the board of the Harrisburg Area Riverboat Society Inc.
2004
Allen Kotun A&S '04 won the SUNY Chancellor's Award for Excellence in Teaching. He's a professor of biology and the chair of the Institutional Assessment Committee at SUNY Sullivan in Loch Sheldrake, New York, and recently completed the Assessment of Learning Outcomes certificate program in the SUNY Center for Professional Development.  
Eric McLaughlin BUS '04 was elected partner of Davis Polk and Wardwell LLP, an international firm specializing in business law. His practice focuses on providing bank regulatory advice and other assistance to various financial institutions. He lives in New York.
Casey Swercheck BUS '04 co-launched Alterna Equity Partners, a private equity firm that is focused on investing in lower-to-middle-market businesses that are privately held, founder owned and/or led and based in the southern and southeastern U.S. He previously worked at Capital Investment Advisors, where he served as director of capital strategies and opened the Fort Lauderdale office. He lives in southern Florida.
2005
Craig Douglass CGS '05, GSPIA '08 became the chief program officer of Mainstay Life Services, a Pittsburgh-based nonprofit that provides support services to people with developmental disabilities and their families. Prior to this role, he was the chief operations officer of Pittsburgh Mercy, a community health and wellness provider.
Leigh Anne (Mertz) McKelvey SOC WK '05G was named one of Philadelphia Business Journal's 40 Under 40. She's the executive director of CASA Youth Advocates, an organization that provides abused and neglected children with trained volunteer advocates, and is chair for the Delaware County Child Death Review Team.
2006
Julie B. McCausland MED '06 won the 2021 Parker J. Palmer Courage to Teach Award from the Accreditation Council for Graduate Medical Education. She's an associate professor and the director of the transitional residency program in Pitt's Department of Emergency Medicine.
2007
Natalie Scala ENGR '07G, '11G was recognized for excellence in public service in the University System of Maryland Board of Regents' Faculty Awards, the system's highest faculty honor across the state's public campuses. An associate professor of business analytics and technology management at Towson University, she's an expert in election security whose research spans cyber, physical and insider threats. Her work, which has involved students from multiple universities in Maryland, has enabled the development of training models that address election-security vulnerabilities.
2009
Christopher R. Brennan A&S '09 was named partner at Reed Smith LLP's Pittsburgh office. An antitrust lawyer with a deep understanding of economic theory and competition law, he defends and advises a wide range of corporate clients. He graduated summa cum laude from Pitt with a duel degree in economics and business.
2010
Patrick McRae A&S '10, a banker-turned-educator, was named the 2021-2022 Hampton City Schools' Middle School Teacher of the Year and the runner-up
Hampton City Schools' Overall Teacher of the Year. He teaches sixth-grade math at Tarrant Middle School in Hampton, Virginia.
William R. Murphy III A&S '10 joined the law firm Norris McLaughlin, Pennsylvania, as an associate. Having previously held roles in the Bucks County district attorney's office and the Pennsylvania attorney general's office, he's well versed in Pennsylvania laws and regulations, especially those having to do with insurance fraud and motor vehicle accidents. His practice primarily focuses on civil litigation for general liability matters.
Matt Schultz A&S '10 co-wrote and stars in "The Boonies," a horror film about a group of hikers who must fight for their lives when they encounter cannibals in the Appalachian woods. He's an actor, screenwriter and filmmaker, as well as manager of recruitment for Pitt Honors College. The movie, which premiered in April 2021, was shot in Pennsylvania's Somerset and Cambria counties.
2012
Justin Carter A&S '12 won a 2020 Mid-America Emmy for his role as producer on "Project Illinois: Justice for Ta'Naja," a news special that aired on WICS-TV in Springfield, Illinois. The piece focuses on a 2-year-old who died of neglect while in the state's foster care system and follows the yearlong investigation that exposed the deaths of hundreds of children. The special, which led to state policy changes and increased funding for the foster program, received several accolades, including an Associated Press award and an Edward R. Murrow award.
Margo (Murphy) Meta A&S '12 co-published the fifth edition of "General Liability Insurance Coverage: Key Issues in Every State" (independently published), which analyzes the 20 most important liability insurance coverage issues and explains each state's corresponding laws. She's an associate at White and Williams LLP, where she represents insurance companies in issues concerning coverage exclusion and bad faith allegations. She's based in the firm's Philadelphia office.
2014
Brianna Ross EDUC '14, 15G was named Baltimore County Public Schools' 2021 Teacher of the Year, the school system's highest honor for teachers. She's the chair of the social studies department at Deer Park Middle Magnet School, where she has been teaching since 2018. In addition to teaching, she's working on a doctorate in urban educational leadership from Morgan State University in Baltimore.
2015
Samuel Bojarski A&S '15 won second place for coverage of religion in the New York Press Association's 2020 Better Newspaper Contest. A Brooklyn-based reporter for the Haitian Times, he was recognized for his documentation of the hardships that the Haitian religious community has faced during the COVID-19 pandemic.
2016
Jess Boddy A&S '16 is a podcast producer and the associate editor for special projects at Popular Science, as well as lead fact-checker for NPR's podcast "Wow in the World." Her writing has appeared in The New York Times, New York Magazine, NPR, Gizmodo and Science magazine.