Paolo Pilladi went to the bar nearly every day for a month. The joint's cherry wood décor, the clutter of liquor bottles, the way the light filtered in from the small, dusty windows—it all felt just right to him. The company joining him was even better. He was surrounded by actors, including Jeremy Piven, star of the critically acclaimed television show, "Entourage."
But the group wasn't at the 100-year-old, family-owned pub in Bayonne, New Jersey, for recreation. They were there for work.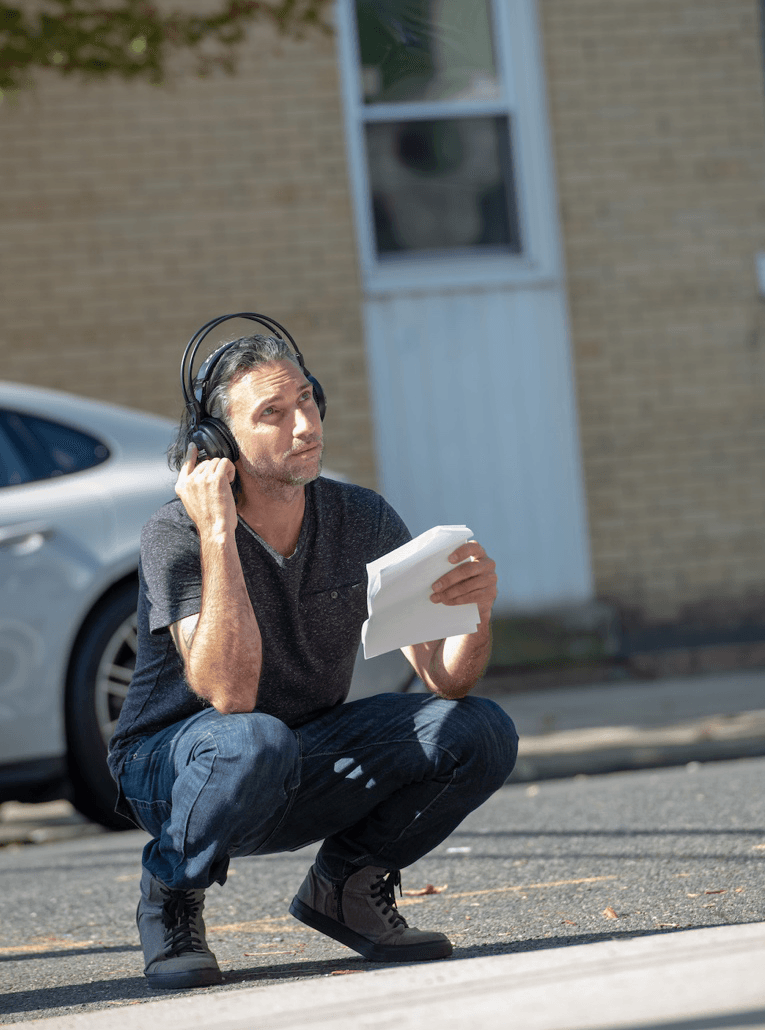 The bar served as a stand-in for the cornerstone setting of "Last Call," a comedy Pilladi (A&S '97) co-wrote, produced and directed. Released last spring via IFC Films, it follows Mick, played by Piven, as he returns to his declining suburban Philadelphia hometown and gets swept up in a struggle between saving his family's bar and more lucrative real estate developments, all in the name of revitalizing the neighborhood.
When Pilladi first read the screenplay, he connected with it right away. He grew up in West Philadelphia, which he says has much in common with the setting, the fictional town of Darby Heights. The people and conflicts "Last Call" covers felt familiar and he wanted to help tell their stories.
He didn't always know he wanted to be a storyteller, however. He began his studies at Pitt in 1993 as a political science major. Soon, though, the would-be lawyer's poetry and writing classes awakened his creative passions and skills. His studies shifted to creative writing.
Not long after graduation, he returned to Philadelphia, where he's been creating and consulting on award-winning works ever since through Goodie Goodie Productions, an independent company he cofounded that produces concerts, film, theater and the arts.
Like "Last Call," Pilladi's newest project highlights the tension between preserving the past and progressing into the future. "These are the stories I like to tell," he says. "The Winemaker's Son" is a whimsical folktale about a man who leaves the high-paced lifestyle of the city to return to the slow atmosphere of home. It's inspired by his Italian immigrant grandparents, who managed to preserve their culture despite the transitions in their lives.
Filming is scheduled to begin soon in a scenic village in the Italian countryside. It's no cozy family-owned bar in terms of a worksite, of course—but it will do.
Cover image: Paolo Pilladi, while filming the feature "Last Call."
This story is part of Pitt Magazine's special Summer '21 digital issue.