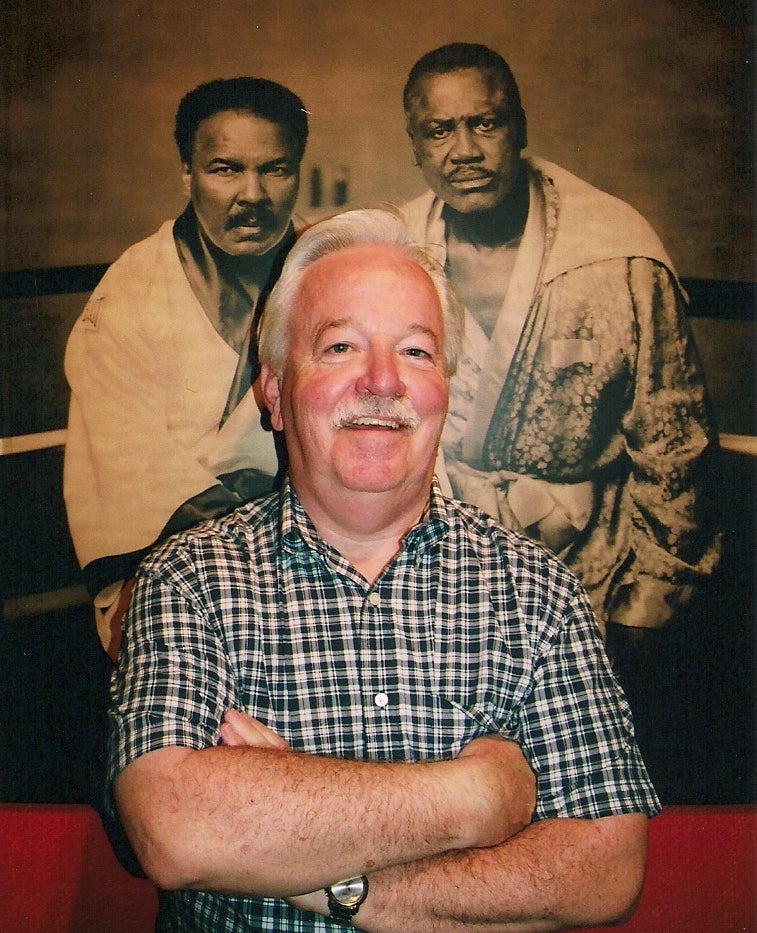 The students filed out of Posvar Hall and across Roberto Clemente Drive. They stopped before an ivy-laced redbrick wall, one of the last vestiges of Forbes Field, the historic ballpark that was once the setting of some of Pittsburgh sports' most famous moments. Members of Jim O'Brien's class, Pittsburgh's Rich Sports History (offered last spring through Pitt's Osher Lifelong Learning Institute) leaned in to get a better look at the relic.
"Reach out and touch the wall!" the instructor encouraged. O'Brien's excitement was infectious. The students smiled as they ran their fingers over the white painted numbers marking the wall's distance from home plate. This was hands-on history.
For O'Brien, an award-winning sportswriter, columnist, and author of 27 books on Pittsburgh sports (including Hail to Pitt, the first history of sports at Pitt), athletic history is hardly a thing of the past. That's because he spends his days bringing it to life, whether in the classroom or on the page.
"I'm gifted at knowing what's a story," he says.
Pitt has been a part of O'Brien's own story for decades. A lifelong fan, he credits the University with his education as a journalist and a person—and for introducing him to Kathie (SOC WK '67), his wife of 50 years. He was the sports editor for the Pitt News as a student and, as an alumnus, he even served as the school's assistant athletic director for public relations in the 1980s.
Recently, O'Brien (A&S '64) released Looking Up: From the ABA to the NBA, the WNBA to the NCAA, chronicling his 35 years reporting on basketball around the country—work that landed him in the U.S. Basketball Writers Association Hall of Fame. It's the latest chapter in a sporting life filled with good stories.
This article appeared in the Winter 2018 issue of Pitt Magazine.