1962
William R. Huber ENGR '62, '69G published two biographies: "Adolph Sutro: King of the Comstock Lode and Mayor of San Francisco" (McFarland) and "George Westinghouse: Powering the World" (McFarland). After a career at Bell Laboratories and General Electric, he served as an expert witness in patent litigation cases. He lives near Pinehurst, North Carolina.
1964
Richard "Dick" Bishirjian A&S '64 published "Coda: American Politics, Personal Loss, and Recovery" (En Route Books & Media), a political novel about a senator who causes a fatal accident while driving under the influence and faces a surprising challenge to his recovery at a substance-abuse clinic. The author has an extensive background in political science and served under Presidents Ronald Reagan and George H.W. Bush. This is his first novel.
1967
William "Bill" Slomanson A&S '67 published "Is copyright law the best tool for responding to student cheating?" in the April 4, 2022, edition of the Los Angeles and San Francisco Daily Journal. The piece focuses on academic integrity, confidentiality and technology in higher education today, viewed through the lens of copyright law. He is an instructor at San Diego State University's Osher Institute and the University of San Diego's University of the Third Age, as well as a professor emeritus at Thomas Jefferson School of Law.
1970
Andrew "Andy" Dzurinko EDUC '70G published "Inspired: Making a Mark on the World: True-Life Vignettes Proving the Power of Positive People" (Dragon Press), which highlights the nonprofit Tempe Sister Cities and its volunteers. He is a motivational speaker whose background includes service in the Army, a decade-long coaching career, leadership roles in the insurance industry and ongoing involvement in the nonprofit sector. This is his third book.
1973
Richard B. "Rick" Chess A&S '73 received the 2022 Traver Award from the Virginia State Bar (VSB) Real Property Section and Virginia CLE (Continuing Legal Education). The award recognizes VSB Real Property Section members who have made significant contributions to real property law and education. Currently a managing partner at Chess Law Firm, he's spent more than four decades working with the corporate, government and nonprofit sectors to help clients develop and grow real estate portfolios. A former representative of Allegheny County in Pennsylvania's House of Representatives and a retired Marine, he lives in Midlothian, Virginia.
1977
Russel K. Durst A&S '77, '80G received the Provost's Faculty Career Award, University of Cincinnati's highest honor, for excellence in research, teaching and service. A prolific scholar, award-winning instructor and dedicated administrator, he retired in May 2022 after 37 years as an English professor specializing in rhetoric and composition.
Sophia Facaros EDUC '77G was elected mayor of the Borough of Oakmont in Allegheny County, Pennsylvania. She was sworn in at the beginning of January 2022, becoming the first woman to hold the position in the borough's history. A retired high school principal, she spent 38 years with Pittsburgh Public Schools and served on the Oakmont Borough Council prior to her mayoral election.
William J. Switala A&S '77G published "The Quest for God" (Page Publishing), a study of the renewal of spirituality among Christians, Jews and Muslims in western Europe during the 12th century. This is his seventh book of historical nonfiction. A former professor of education at Duquesne University, he lives in Pittsburgh.
1980
Judith R. Robinson CGS '80 published "Buy a Ticket: New and Selected Poems" (WordTech Communications LLC). She is a Pittsburgh-based poet and fiction writer, as well as an editor, teacher and visual artist, and she has received numerous awards for her work. She teaches poetry for the Osher Lifelong Learning Institutes at Carnegie Mellon University and Pitt.
1981
Kathleen "Kathy" Kasunich A&S '81 published her debut novel "Always Remembering" (Wonderful World Publishing). The book is a historical romance, and its release included a reading by the author at Carnegie Library of Pittsburgh–South Side in April 2022. An ardent photographer whose work inspired her to write her first book, she lives in Williamsburg, Virginia.
1986
Brian Cuban LAW '86 published "The Ambulance Chaser" (Post Hill Press), about a Pittsburgh-based thriller about lawyer (and addict) Jason Feldman, whose long-avoided past comes back into play when the remains of a classmate are found after more than 30 years. This is the author's third book and first work of fiction. 
1987
Eric J. Wittenberg GSPIA '87, LAW '87 was a guest speaker at the Petersburg Civil War Roundtable, hosted by Pamplin Historical Park and the National Museum of the Civil War Soldier. He is an American Civil War historian and the author of 22 books, the most recent of which is "Six Days of Awful Fighting: Cavalry Operations on the Road to Cold Harbor" (Fox Run Publishing). Although he frequently travels to historical sites to give lectures and lead tours, he is based in Columbus, Ohio, where he is a partner at Cook, Sladoje & Wittenberg, LPA.
1988
Baiba Kreger EDUC '88G published "My Heritage, My Destiny" (iUniverse), an autobiographical work in which she reflects on her life as a Latvian refugee during World War II and explores how those experiences shaped her later in life. She has three degrees in education and was a teacher for more than 30 years. Now retired, she lives in Liberty, Pennsylvania.
1989
Yvonne Potts (Steele) Hudson A&S '89G became the director of advancement for Sojourner House, a Pittsburgh nonprofit that specializes in faith-based recovery services for mothers with alcohol and drug addictions. Her role involves managing fundraising and communications for the organization. Previously, she was the development manager for Quantum Theatre in Pittsburgh's East Liberty neighborhood. A longtime writer and actor, she has contributed to the local arts community for decades.
1990
Marsha (Feinstein) Cassel A&S '90 published "My Healing Cookbooklet: Recipes for Restoration and Good Health" (Pearhouse Press), a collection of easy recipes featuring healthy and simple ingredients. She also shares insights on natural living and holistic nutrition, accumulated firsthand from her life as an organic farmer and self-taught chef. She lives on a farm with her husband in Washington County, Pennsylvania.
1992
Sandra K. Kenoff A&S '92 became the president and chief executive officer of the Girl Scouts of Northern New Jersey. Previously, she was the organization's chief development and communications officer. She is a member of the Pitt Alumni Association Career Networking Group and the New Jersey Pitt Alumni Club. She lives in Scotch Plains, New Jersey.
1994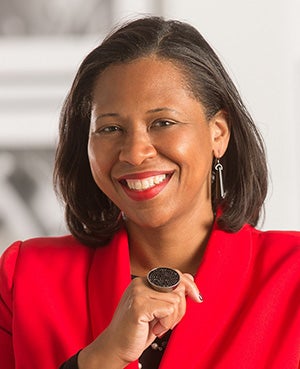 Dionne Broadus A&S '94 became the inaugural national vice president of social impact for the American Heart Association (AHA). In this role, she engages with donors, directs strategy and promotes philanthropic investments in the AHA Social Impact Fund and the Bernard J. Tyson Impact Fund. While at Pitt, she was part of the University Honors College, and she went on to study law at the University of Pennsylvania. She has more than 20 years of experience as a senior development and partnership executive. She lives in Cleveland, Ohio.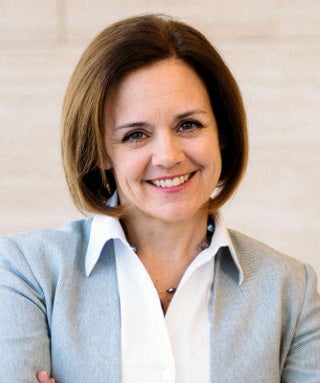 Kristie Grinnell ENGR '94 became the senior vice president and chief information officer of DXC Technology, a technology services provider and Fortune 500 company. Previously, she was the global chief information officer and vice president for supply chain at General Dynamics Information Technology. She is passionate about supporting young women in science, techology, engineering and math and she has won several awards for her leadership efforts. She lives in Leesburg, Virginia.
1995
Justin Chimka ENGR '95, '98G, '01G edited "Nobody Loves Me: Collected Poems of John Stoss" (Lavender Ink). An engineering professor at the University of Arkansas, he was drawn to the rich history of the local literary scene in Fayetteville and began collecting the work of John Stoss and other writers. He spent five years assembling the volume, which spans more than 50 years of the poet's work. He lives in Fayetteville, Arkansas.
1997
Kevin Willard A&S '97 was appointed the head men's basketball coach at the University of Maryland, signing a seven-year contract with the program. Previously, he was the head coach of the Seton Hall University Pirates in South Orange, New Jersey, a position he had held since 2010. He had the most conference wins in Seton Hall's program history, and he led the team to the 2016 Big East Tournament Championship and the 2020 Big East Regular Season Championship. As a Pitt student, he was a point guard for the Panthers for three seasons.
1998
Annette Smiach NURS '98G received the Art Rooney Award honoring 50 of Pittsburgh's frontline heroes for their service during the pandemic. The awards were presented by Dan Rooney, son of Art Rooney II, the owner of the Pittsburgh Steelers, at a ceremony at Heinz Field. The Steelers also hosted the recipients as special guests at a 2021 preseason game against the Detroit Lions. She is the director of health services at Seton Hill University in Greensburg, Pennsylvania, and volunteers at SHEEP Inc. Health Care Center, a free, faith-based medical clinic for the uninsured.
Tara R. Young A&S '98G edited "Creating Meaningful Museum Experiences for K–12 Audiences: How to Connect with Teachers and Engage Students" (Rowman & Littlefield/American Alliance of Museums), a four-part guide to museum-school relationships that draws on the knowledge of more than 40 contributors from various types of museums across the country. She has held leadership positions in several museums throughout her career. She's been teaching museum studies at Tufts University in Medford, Massachusetts since 2010.
1999
Anadeli Bencomo A&S '99G was named the new dean of the University of Texas at El Paso's College of Liberal Arts, a role she begins on June 1, 2022. Prior to her new appointment, she was a professor of Latin American literature at the University of Houston, where she previously served as the dean for faculty and research in the College of Liberal Arts and Social Sciences, chair of the Department of Hispanic Studies and director of the Spanish graduate studies program. A Fulbright alumna, she is a native of Venezuela and a first-generation college graduate with diplomas from Pitt, Universidad Simón Bolívar  in Caracas, Venezuela and the Alliance Française de Paris.
Margaret Lehman Blake SHRS '99G co-wrote "Clinical Neuroscience for Communication Disorders: Neuroanatomy and Neurophysiology" (Plural Publishing), an introduction to neuroscience for undergraduate students and new graduate students studying communication disorders. She chairs the Department of Communication Sciences and Disorders at the University of Houston where she is also a professor. She researches cognitive-communication disorders related to damage of the brain's right hemisphere.
2001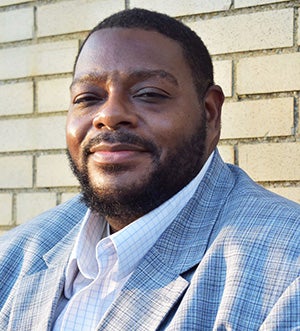 Jamar Doyle A&S '01 became the president and chief executive officer of the United Church of Christ's Council for Health and Human Service Ministries in Cleveland, Ohio. Previously, he was the executive director of the Greater Collinwood Development Corporation, also in his hometown of Cleveland, where he lives with his husband.
Michael Lindsey SPH '01G, SOC WK '02G was named the new dean of the New York University Silver School of Social Work, a role he will assume on July 1, 2022. He is the school's Constance and Martin Silver Professor of Poverty Studies and executive director of the university's McSilver Institute for Poverty Policy and Research. Pitt's School of Social Work honored him with the Distinguished Alumni Award for Social Work Education in 2016.
2002
Kenneth Bridgham UPG '02 published "The Life and Crimes of John Morrissey: Bare-Knuckle Boxing Champion, New York Gangster, Irish American Politician" (Win by KO Publications). Researched over eight years, the book is an amalgamation of original newspaper accounts and recollections found in memoirs written by Morrissey's peers. The author lives in Fredericksburg, Virginia.
Ryan Rahaeuser A&S '02 took on the role of director of acquisitions at Broadstone Net Lease, where he manages single-tenant commercial real estate transactions with a focus on retail and restaurant assets across the United States and Canada. Prior to Broadstone, he was vice president at VEREIT, a Phoenix-based real estate investment trust, where he was responsible for evaluating and executing institutional commercial real estate investment transactions. He lives in Scottsdale, Arizona.
2003
Vandana Khanna BUS '03G was appointed to the board of directors for Easterseals New Jersey, a nonprofit that provides support services for people with disabilities. She is the director of digital finance transformation for the consumer goods company Unilever. Passionate about advocacy, she is committed to supporting women in technology and is a motivational speaker with the Society of Women Engineers. She lives in Hillsborough, New Jersey.
2008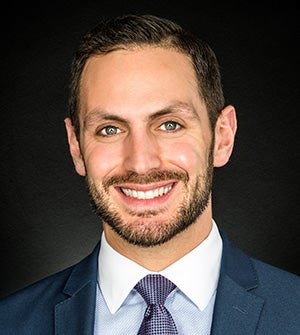 Salvatore Gandolfo BUS '08 became a senior vice president at Merrill Lynch Wealth Management. A senior financial advisor based in Buffalo, he has been with the company since 2010 and was named one of Forbes' Next-Gen Best-in-State Wealth Advisors in 2019. He lives in Buffalo, New York.
Tom Lafe A&S '08 became the director of key partnerships for Pitt Sports Marketing, an extension of Pitt Athletics managed by JMI Sports, the department's official multimedia rights and corporate sponsorship partner. Previously, he was the director of marketing for the National Hockey League. He lives in Pittsburgh with his wife.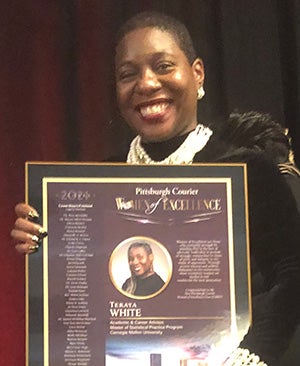 Teraya White EDUC '08G was inducted into the 2021 class of the New Pittsburgh Courier's Women of Excellence, an awards program that recognizes Black women in the local community who demonstrate exceptional professional leadership. She is an academic and career advisor in the statistics and data science department at Carnegie Mellon University.
2009
Emily Biddle A&S '09 was named the 2021 Erie Times-News Sportswoman of the Year for her efforts as the communications and marketing director of the Erie Sports Commission. A lifelong sports enthusiast, she first became involved with the commission in 2014, when she reached out about opportunities to volunteer. Her work took on new urgency after the pandemic. She is now the director of marketing and research at VisitErie, the city of Erie's tourism bureau.
2010
Dimitri Facaros LAW '10 published a personal essay in Ikapia Magazine, the official magazine of the Pan-Icarian Brotherhood of America and the Pan-Icarian Foundation. It explores how his "yiayia" (grandmother) and Greek heritage have inspired his life and travels. A judge advocate in the Army since graduating from Pitt, he's served in Afghanistan, Ethiopia, Morocco, Italy, Uganda and elsewhere.
Andrew Janocko A&S '10 became the quarterbacks coach for the Chicago Bears. He previously held coaching positions with the Minnesota Vikings, joining the team's staff in 2015. Before that, he coached football at the collegiate and professional levels, spending time with the Mercyhurst University Lakers, the Rutgers University Scarlet Knights and the Tampa Bay Buccaneers. While at Pitt, he played football for the Panthers.
2012
Neil Devlin A&S '12, LAW '16 became an associate attorney at Saxton & Stump in Lancaster, Pennsylvania. He handles corporate law, death care, environmental and workplace safety, and real estate. Previously, he was a solo practitioner who represented clients in business-related negotiations, including those involving contracts, real estate transactions, employment and insurance matters.
John Starosta Galante A&S '12G, '16G published "On the Other Shore: The Atlantic Worlds of Italians in South America during the Great War" (University of Nebraska Press), a sociohistorical exploration of South America's Italian communities during and after World War I. He is a professor of history and international and global studies at Worcester Polytechnic Institute in Massachusetts.
2017
Rachael Lippincott A&S '17 and Alyson Derrick A&S '20 published "She Gets the Girl" (Simon & Schuster), a novel about two girls with seemingly conflicting personalities who team up to resolve issues in their love lives. The authors, who were recently married, live in Pittsburgh's North Hills.
2018
Chie Togami A&S '18G was elected to the board of directors for the Group Against Smog and Pollution, a nonprofit dedicated to addressing environmental concerns in southwestern Pennsylvania. She has a bachelor's degree in environmental policy from Williams College and a master's degree in sociology from Pitt, where she is now a PhD candidate in sociology