Glass, metal, plastic, cardboard. Most people know what can go in a recycling bin at home.
But what about at a construction site? When a building is being demolished, can those dumpsters full of concrete and rebar be repurposed or recycled?
Pitt's Melissa Bilec knows.
She's a civil and environmental engineer and an expert on the "circular economy" — systems that enable products to be reused instead of thrown away. Such systems are important when it comes to the construction and demolition of buildings, which in 2018 were the source of close to 150 million tons of waste sent to landfills, according to the U.S. Environmental Protection Agency.
"The amount of material that goes into buildings is just inconceivable," Bilec says. "When you look at who contributes the most in terms of greenhouse gases, it's civil and environmental engineers. We're building the infrastructure. We're making the decisions about materials. I also think we can be the biggest part of the solution."
Bilec (ENGR '97, '99G, '07G) is the William Kepler Whiteford professor at the Swanson School of Engineering, codirector of the Mascaro Center for Sustainable Innovation and a Pitt alumna. Her history with the University's sustainability efforts goes back decades; she worked with the center as a graduate student.
Bilec was raised in the region, and her Pittsburgh ties run deep. Observing the fallout from the steel industry's decline and the ways the city rebuilt itself was formative to her as a young engineer. It also shaped her belief that Southwestern Pennsylvania can play a special role in transforming the economy into something more sustainable. Bilec likes to point to Hot Metal Bridge, the iconic truss bridge crossing the Monongahela River between the Oakland and South Side neighborhoods. It was once used to transport molten iron for steel production. In 2007, she was one of the engineers responsible for converting the structure into a pedestrian and bicycle bridge.
"I think there's just so much symbolism there about reuse and how we should be designing for the future," she says.
That regional focus also guides her research at Pitt. In one recent project led by Rezvan Mohammadiziazi, a graduate student in Bilec's lab, the group created an exhaustive model of the energy use of commercial buildings in downtown Pittsburgh. Next, the researchers plan to expand to other buildings in the city and assess the materials that are being used within them.
Projects like these, Bilec says, are just the beginning of what is needed to understand how buildings affect the environment — and the start to integrating the ways structures are designed and built into the circular economy.
An economy designed around reuse, Bilec says, is more important than ever, because it can help combat two urgent global challenges: climate change and the brittleness of supply chains.
"Thinking about how to create strong regions that can be self-supporting is critical for our path forward," she says, "along with meaningful employment and equitable opportunities."
As a researcher, Bilec has taken on a diverse range of topics and approaches, from interviewing architects about building design, to monitoring indoor air quality in homes, to assessing how circular economy researchers talk about social justice.
She says that approaching the topic holistically — a "systems thinking approach" that avoids confronting single challenges in a vacuum — is a necessity when tackling such a complex problem. It's also a natural extension of Bilec's mentoring philosophy. "The graduate students I work with, their research journey is a part of their lives," she explains. "I always try to pair my technical expertise with their journey, and that allows us to do so many different things. I feel honored to walk that path with them"
Bilec will help shape the journeys of even more students through one of the latest projects she's helping to lead: a collaboration with the polymers and plastics company Covestro to create a brand-new circular economy graduate program at Pitt.
Whereas most decisions about recycling and reuse take place at the end of a product's life, graduate students in the Covestro Circular Economy Program will start at the beginning, learning to design products that can later be reused or that break down in ways that don't harm the environment.
Bilec will teach a course on circular economy design in the fall as part of the program. And as codirector of the Mascaro Center, she's poised to steer sustainability efforts at the University on an even larger scale. She believes that it's simply a continuation of what she's been doing all along. The branching paths of her career have all been directed by one question, she says.
"At the end of the day, it's: 'Where can I have the biggest positive impact?'"
Breakthroughs in the Making
Infection Investigation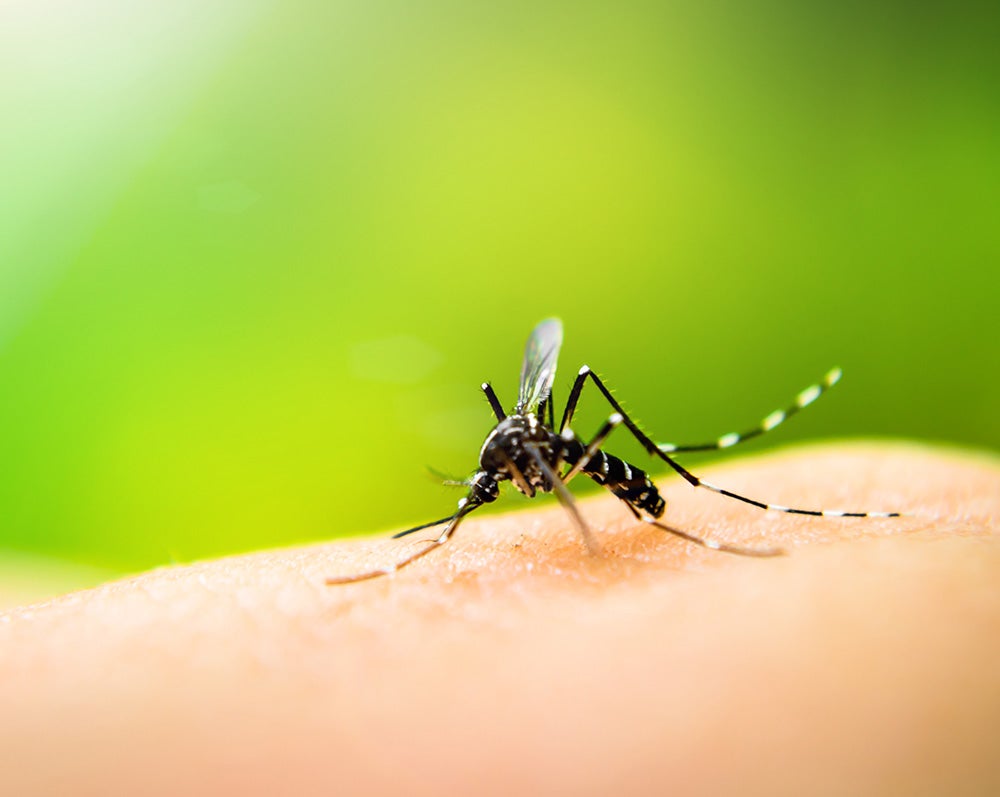 A mosquito bite is often just an itchy nuisance — but it can also deliver significant health risks. One group of mosquito-borne virus called alphaviruses are known to trigger serious brain infections and there are currently no effective treatments or vaccines. A group of Pitt researchers and their colleagues are working to change that with a $14.5 million grant from the Department of Defense. William Klimstra, the grant's principal investigator and associate professor at Pitt's Center for Vaccine Research, and others including Pitt associate professors Douglas Reed and Nathan Yates, are focusing on alphavirus receptor proteins, which these viruses use to enter susceptible cells and multiply. The researchers aim to prevent this by introducing "decoy" proteins that the viruses will latch onto instead, ultimately protecting hosts from the diseases. Klimstra is hopeful that the approach could lead to drugs against many different viruses. –Dana Smith
Managed Care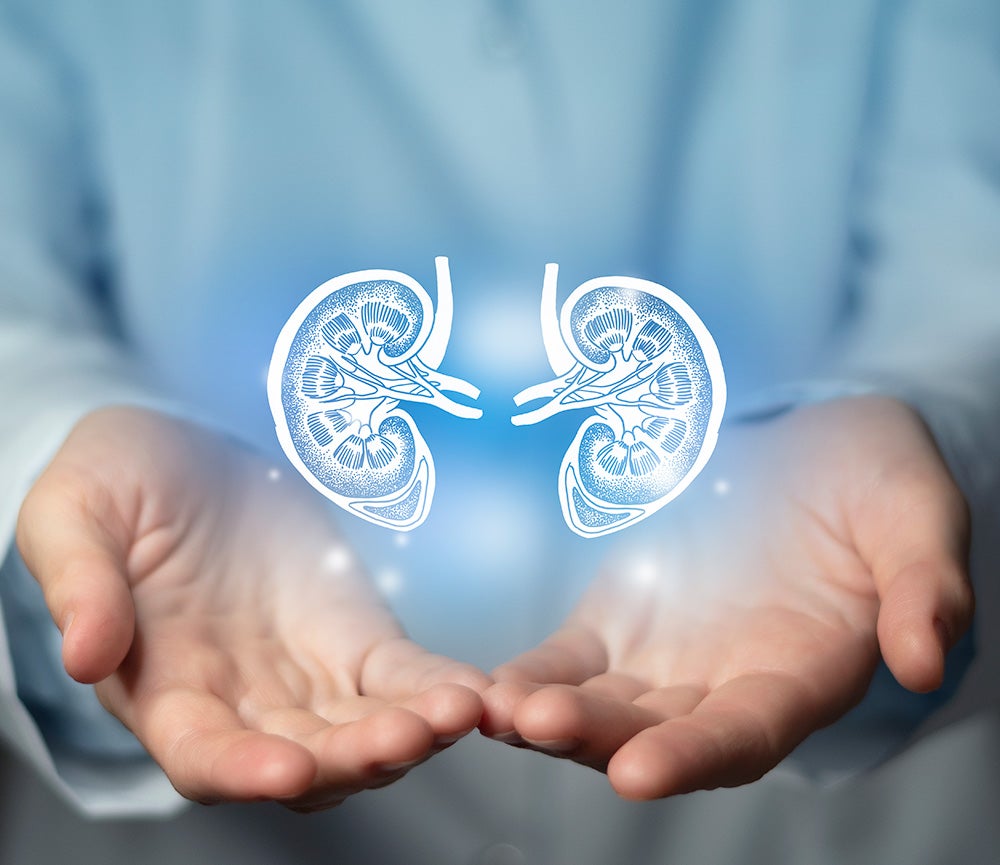 One in seven American adults has chronic kidney disease (CKD), an incurable condition with few treatments available to slow its progression or delay organ failure. Manisha Jhamb, an associate professor and associate chief of the renal-electrolyte division in Pitt's Department of Medicine, wants to make sure that the small number of existing treatments get to the right people. Her new five-year study — made possible through a $5 million research collaboration with Bayer pharmaceuticals — will use real-world data to determine how an approach called population health management can close gaps in care delivery for CKD patients. Population health management looks at members in a health system and builds algorithms to predict which patients might be at high risk for certain chronic diseases or poor outcomes, or which patients might qualify for a certain drug. It then alerts the patient's primary care provider (PCP) and suggests a referral to the appropriate specialist. "There aren't enough nephrologists to take care of everybody with chronic disease," says Jhamb. "But we want to make sure we can come up with a strategy that is scalable, that is resource efficient, to empower PCPs. I think it's just a huge win for everyone." –Micaela Corn
Nature's Hitchhikers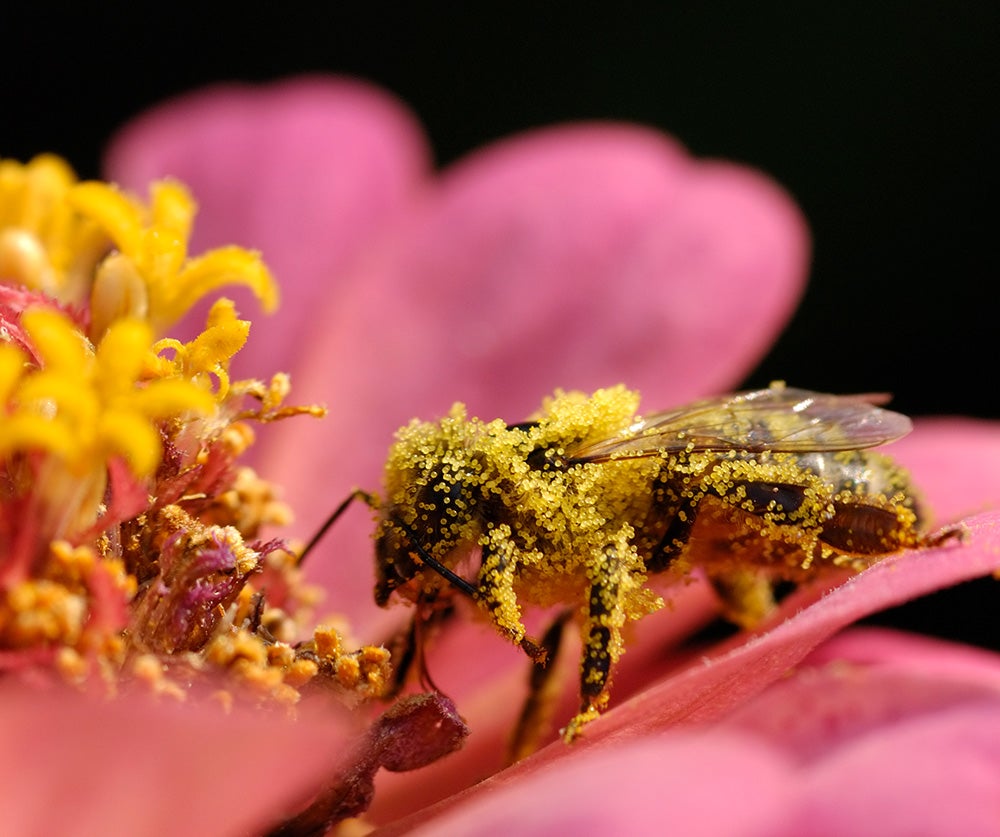 Nature's newest ride-share service is nothing to sneeze at. Pitt biologists have shown for the first time that a variety of viruses travel on pollen — especially in areas close to agriculture and human development where honeybees dominate. By sequencing the genetic material present on pollen grains, the group found six new virus species, three new variants of known species and the incomplete traces of more than 200 unidentified species. The findings suggest that transporting honeybees into new environments could have surprising consequences, says Tia-Lynn Ashman, a distinguished professor in Pitt's Department of Biological Sciences and part of the team that published the research in Nature Communications. Future studies will help determine whether these viruses are helping or harming pollinators and plants. Either way, says Ashman, "It's a cautionary story about how, when we alter our environment, we're potentially changing those viral-host interactions." –Patrick Monahan
This story was posted on May 18, 2022. It is from Pitt Magazine's Spring 2022 issue.