Theresa Brown can't stop crying. She's in a pink hospital gown, pressed against the hard compression paddle of a mammogram machine. A radiologist has already predicted what a biopsy will later confirm: The mass just discovered in her breast is cancer.  
Brown thinks she knows the disease well. She's cared for countless people with cancer in her career as a nurse, which began on an oncology ward. Now, however, she's on the other side of the examination table. From here, she will soon find that there's a lot about cancer — and the health care system — that she doesn't know.
In her newest book, "Healing: When a Nurse Becomes a Patient" (Algonquin), Brown navigates through her cancer diagnosis and treatment while examining a system she describes as too often deprived of empathy.
As a nurse, Brown always tried to treat her patients with compassion, but as a patient she saw how unkindness is built into many of the mechanisms of care. She describes the anxiety of possibly having to wait a full weekend to hear test results that were available the Friday before and the fear that could have been assuaged had a doctor taken the time to sit down with her and explain her prognosis and course of treatment.
She also reflects on the times when, while busy or dealing with someone angry and frustrated, she had failed to fully understand what a patient experienced or needed.
"The patient experience really suffers when care is not compassionate, and that can be quantified," Brown says. "Research has shown that patients receiving compassionate care feel less pain and need less care overall. The suffering from unkind care is real and impairs health, both physically and mentally."
She says she wrote "Healing" to highlight what a lack of compassion in health care can cost both patients and practitioners, and to explore its causes, including profiteering, racism, unnecessary bureaucracy and health care burnout.  
Brown (NURS '07) has always been an analytical thinker — but she hasn't always been a nurse. She earned a PhD in English literature from the University of Chicago and taught writing at Harvard and Tufts. Then, at the age of 40, she changed course and enrolled in an accelerated nursing program at the University of Pittsburgh designed for those with bachelor's degrees who want to transition into nursing careers.
As she learned patient care, healing arts and technology, she says she was shaped by being idealistic and an "outsider" — someone not from a traditional nursing background. The critical eye she once applied to literature was turned not only to the wellbeing of her patients but also to the nuances of the health care system.
As a licensed registered nurse, she focused on cancer care and hospice. But between shifts, she began to write about her experiences, sharing insights into health and health care from a nurse's perspective. Eventually, she became a contributor to the New York Times, among other publications, and the author of two other books, including "The Shift," a New York Times best seller about the tragedies and triumphs that unfold for patients and medical staff over 12 hours in a cancer ward.
Acclaimed author James Patterson described her third book, "Healing," as "a stunning book that helped me understand how to survive a serious illness and how to understand hospitals in general." 
Meanwhile, her work's title could describe Brown, too. Her cancer, after a surgical lumpectomy, radiation and medication, is in remission. No longer in nursing, she's now focused on writing and speaking about the profession and state of U.S. health care. There's a lot to say about both as the country continues to grapple with COVID-19.
"Nurses and doctors want to feel we are invulnerable in part because we are trained that way. The problem, though, is that no one is invulnerable, and people will break, do break." The task now, she says, is to find better ways to support health care workers so that they can keep providing care in a kinder system.
Briefs
By Punya Bhasin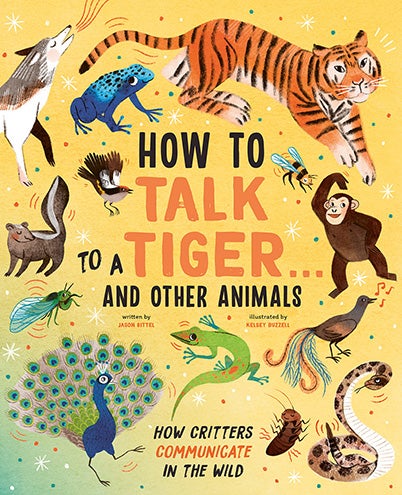 "How To Talk to A Tiger . . . and Other Animals" (Harry N. Abrams) A female gelada baboon's bright red patch signals to a male that she's ready to mate; a toadfish's droning hum tells a rival to back off; an African wild dog's sneeze asks her pack to start hunting; and journalist Jason Bittel's (A&S '10G) book about how animals communicate shares just how much he loves — and knows about — nature's many fascinations. A frequent contributor to publications including National Geographic and the Washington Post, Bittel, with help from illustrator Kelsey Buzzell, aims to inform and entertain young readers. The outcome is a collection of weird and wonderous facts about animals exchanging information, be they glowing fish or stinky squirrels.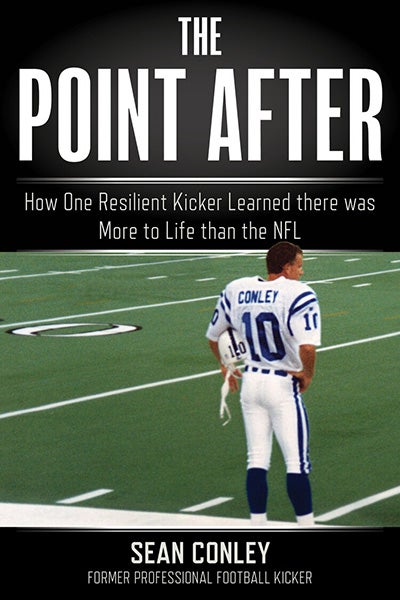 "The Point After: How One Resilient Kicker Learned There Was More to Life Than the NFL" (Lyons Press) Sean Conley's high school didn't have a football team, but that didn't stop him from dreaming to play — or from becoming a starting kicker for the Pitt Panthers his senior year. His improbable journey took him all the way to the NFL, where he served as a kicker for the Detroit Lions, the Indianapolis Colts and the New York Jets. To stay competitive, he overtrained, exhausting his body and his mental health. When his professional football career came to an early end, he was forced to find a new way to survive and thrive. In this memoir, Conley (CGS '93), who is now a Pittsburgh-based yoga teacher, gives an inside look at the intensity of professional sports and what it takes to reinvent yourself.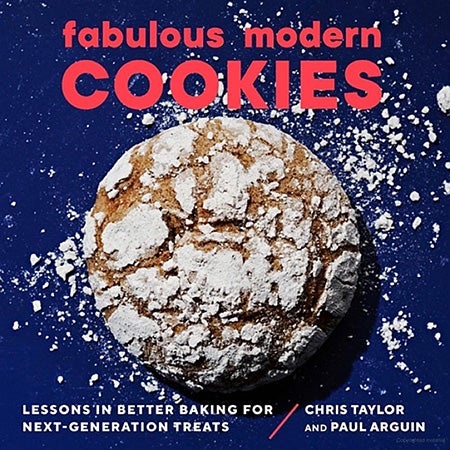 "Fabulous Modern Cookies: Lessons in Better Baking for Next-Generation Treats" (Countryman Press/W.W. Norton) In their first cookbook, Chris Taylor (SHRS '04, SPH '10G) and his husband, Paul Arguin, dove oven-mitt deep into creative and contemporary pies. Now they have turned their attention to reinventing the American cookie. The couple, both scientists and award-winning bakers, share 100 recipes to impress, taking bakers through techniques, ingredients, and tricks to bring a modern touch to the dessert tray. Among the offerings: Black-Bottom Lemon Squares, Bronze Butter Chocolate Chip Cookies and Pumpkin Snickercrinkles.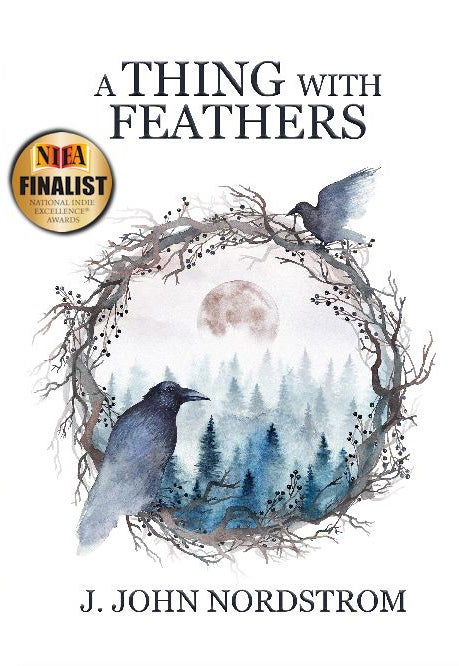 "A Thing with Feathers" (The Writing Collective) Haunted by dreams of Edgar Allan Poe and Emily Dickinson and disillusioned by a corrupt legal profession, literarily inclined, financially strapped Jonah decides to take a position as a reference librarian. He soon finds true love but at a cost. The debut novel for Joe Jablonski (A&S '83) — pen name J. John Nordstrom — draws from his law background in Washington, D.C., and life-long interest in Romanic era poetry. It was named a finalist in the 2021 National Indie Excellence Awards and in two divisions of the 2022 Eric Hoffer Book Awards.
This story was posted on May 5, 2022. It is from Pitt Magazine's Spring 2022 issue.