Mariko Turk didn't expect titles like "Peter Pan," "The Secret Garden," or "Treasure Island" to appear on a college reading list. They seemed more at home on a kid's bookshelf than in a dorm room. But they were required for a literature course that had piqued her interest: Childhood's Books.
Looking back now, Turk (A&S '07) says it was her favorite course at Pitt, as it helped her perceive the depth of meaning beneath seemingly simple façades. In particular, she recalls that she and her classmates were challenged to look at the stories not only as literature, but also as historical artifacts that navigate big issues such as identity, racism and classism. Class discussion delved into substantive grownup questions: How do these books reflect the time and place in which they were created? What do they say about children and childhood?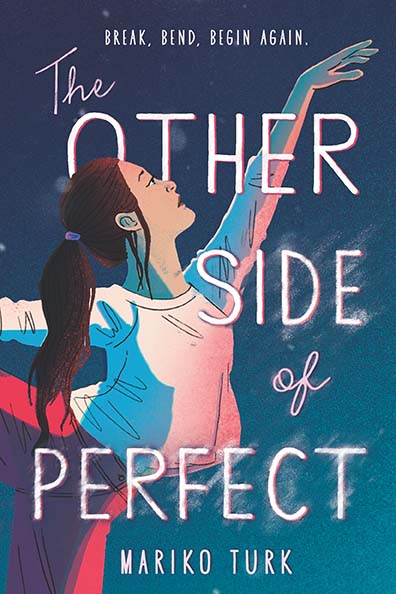 "I think adults forget how complicated kids are," says Turk. "What's more complicated than growing up and trying to figure out how you fit into this world?"
Exploring books for young people in the classroom ignited in Turk a passion for young-adult (YA) literature. Last spring, she made her debut as a YA author with her novel, "The Other Side of Perfect" (Little, Brown). It's been described as "a well-choreographed story of hope, resilience and personal growth" by the American Library Association's review journal, Booklist.
When Turk transferred to Pitt in the middle of her first year of college, she didn't have her sights on a literary career. But, she says, after taking a required composition course she "fell in love" with writing and storytelling, which led her to Pitt's English writing and literature programs.
After earning her bachelor of arts degree in fiction writing and a certificate in children's literature, she continued her studies at the University of Florida, where she completed a PhD in English with a focus on children's literature. Today, she teaches writing at the University of Colorado Boulder.
Her years of immersing herself in YA literature coalesced into "The Other Side of Perfect," which tells the story of Alina, a girl whose dreams of becoming a professional ballerina are shattered by a severe leg injury. Alina, who has Japanese heritage, must adjust to life as a traditional high school student and learn to recognize that even something as beautiful as ballet can be fraught with injustices and stereotypes and can benefit from change.
Like the titles she studied at Pitt, Turk's book isn't just for young audiences. YA literature deals with big feelings and questions people may face at any age. There's no such thing as being too old to come of age, she says, as long as you're willing to embrace complexity — and a good story.
Briefs
By Tricia Caucci
Stay young at heart with more YA works by Pitt alumni authors: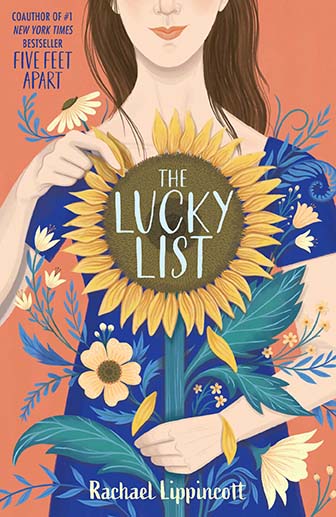 "The Lucky List" (Simon and Schuster Books for Young Readers) Rachael Lippincott (A&S '17), coauthor of the New York Times bestseller, "Five Feet Apart," released her third young adult novel last summer. It centers on Emily Clark, who has felt alone ever since her mother died of cancer three years ago. She especially misses the quirky traditions the two shared that were meant to bring them good fortune. After finding her mother's senior year bucket list, Clark takes on the tattoo and skinny-dipping challenges to feel closer to her. At the same time, she's beginning to untangle her feelings for Blake, the charming daughter of her dad's best friend, possibly uncovering something about herself that even her mom didn't know.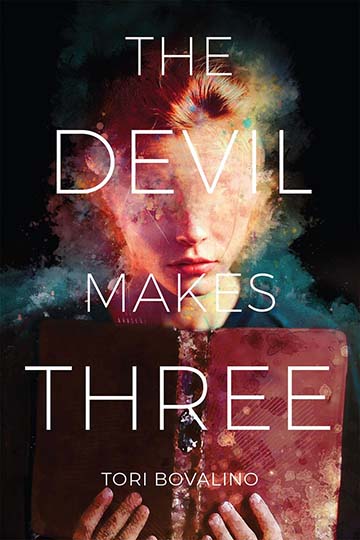 "The Devil Makes Three" (Page Street) Cellist and rising high school senior Tess Matheson is bored by her work-study job at the prestigious Falk University Preparatory Academy library. But after an embarrassing misunderstanding with rude sticky notes, she meets Eliot Birch, the headmaster's son, and the two soon embark on adventures in the occult and self-discovery. In a hidden tunnel, they come across an ancient tome and unwittingly unleash a terrifying enemy. Tori Bovalino's (A&S '12) debut novel casts Pittsburgh, her hometown, as a magical backdrop for this fantasy tale.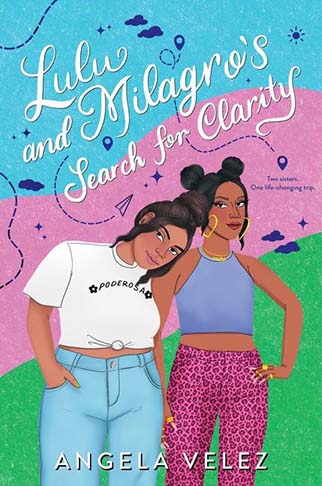 "Lulu and Milagro's Search for Clarity" (Balzer + Bray) Choosing a college is never easy. It's more complicated for Luz "Lulu" Zavala. While on a school trip from Maryland to California to visit colleges, she has to focus on an interview for a much-heralded internship while grappling with her mother's overprotective instincts to keep her close. She also must contend with her older sister, who joins the trip to distance herself from a wayward romance. The journey challenges the two to face new possibilities for themselves and strengthen their bonds. Author Angela Velez's (A&S '19G) first published novel calls on her own Peruvian heritage and family traditions to explore the meanings of sisterhood.
This story was posted on January 5, 2022. It is from Pitt Magazine's Winter '21-'22 issue, which will be mailed in January 2022.