1964
James P. O'Brien A&S '64 published "The Strangest Season: The Pittsburgh Scene 2020-2021," which explores how the coronavirus pandemic affected athletes, fans and the greater sports industry. His 31st book, it is the latest of his Pittsburgh Proud series.
1968
Dennis N. Ranalli A&S '68, DEN '82 won the Press Club of Western Pennsylvania's 2021 Golden Quill Award under Excellence in Written Journalism, Sports—Division 7. His article, "Beat 'Em Bucs: Personal Reflections on the Rise of the 1960 World Champs," was published in the magazine Western Pennsylvania History. A former professor and senior associate dean in Pitt's School of Dental Medicine, he enjoys writing in his retirement. He lives in Pittsburgh.
1974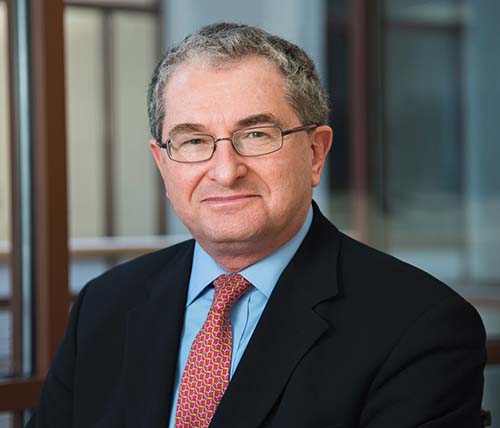 Arturo C. Porzecanski A&S '74G, '75G retired from American University as a professor of international economics, a role he filled for 16 years. This year, he was appointed research fellow at American University's Center for Latin American and Latino Studies and global fellow at the Wilson Center, a nonpartisan policy research group. He lives in New York.
1975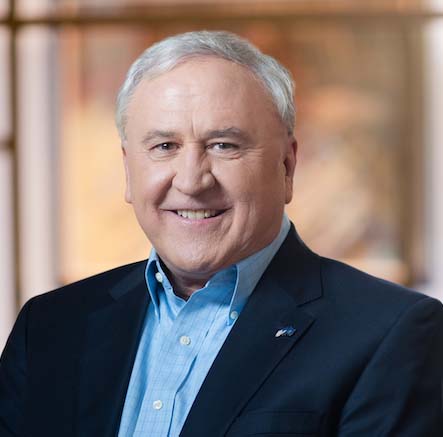 John C. Rafferty Jr. UPJ '75 was appointed to the Judicial Computer System Financial Audit Committee of the Pennsylvania Commission on Crime and Delinquency in November. He serves in an of-council capacity with Hamburg, Rubin, Mullin, Maxwell and Lupin, PC, a law firm in Lansdale, Pennsylvania, which he rejoined after serving four terms as a Pennsylvania state senator for the 44th District.
1980
Christopher Roehner EDUC '80 was inducted into the North Carolina Athletic Directors Association's Hall of Fame. He served as athletic director at South Brunswick High School in Southport, North Carolina, for 20 years.
1982
Jeffrey S. Pinyot ENGR '82 is president and chief strategy officer of ECO Parking Technologies, a leading parking-guidance company that specializes in sustainable innovations that help drivers quickly and easily find parking spaces in commercial garages. He reports that it was the first company to offer an integrated parking guidance and lighting system operating on a wireless platform. Clients include Google, Amazon, Roku and Facebook. He lives near Indianapolis.
1983
Christine L. Cottle BUS '83 was promoted to senior vice president and territory sales director for PNC Retail Banking, where she will support PNC's consumer and small-business clients in the Midwest region. She comes to the role after serving as the region's sales and client experience manager. She lives in Chicago.
1985
Patrick Lavella PHARM '85 was awarded the 2021 George S. Maggio Memorial Award from the Pennsylvania Pharmacists Association (PPA). He was recognized for his governmental and advocacy work, particularly his contributions to the Pennsylvania Department of Health during the COVID-19 pandemic. He serves as PPA president-elect and lives in Venetia, Pennsylvania.
George D. Yancy III A&S '85 was named one of the world's 10 most influential philosophers by AcademicInfluence.com, an organization that uses machine learning to rank people, schools and programs in higher education. He's the Samuel Candler Dobbs Professor of Philosophy at Emory University, where he focuses on areas such as critical philosophy of race and critical whiteness studies and is a 2021-22 senior fellow at Emory's Bill and Carol Fox Center for Humanistic Inquiry. His work is the subject of "George Yancy: A Critical Introduction" (Rowman and Littlefield), a collection of essays published in 2021. He lives in Philadelphia.
1987
Kelley A. Skoloda BUS '87G published "A Way Back to Health" (She Writes Press), which shares her journey with cancer while offering lessons in healing and self-advocacy. She's the founder and CEO of KS Consulting and Capital, where she connects brands to female consumers, investors to female entrepreneurs and organizations to women's perspectives. She lives in Greensburg, Pennsylvania.
1988
Vanness Diane Hughes A&S '88 published "I See, I Think, I Become: A Collection of Poetry" (Belove LLC) under the pen name Lady V Madisyn. She works as a freelance writer and producer. This is her first book. She lives in the Washington, D.C., area.
1997
Charles T. Kotuby Jr. A&S '97, LAW '01 returned to Pitt to serve as the executive director of the School of Law's Center for International Legal Education. He was previously a partner at Jones Day in Washington, D.C., where he represented multinational corporations and sovereign states in international disputes.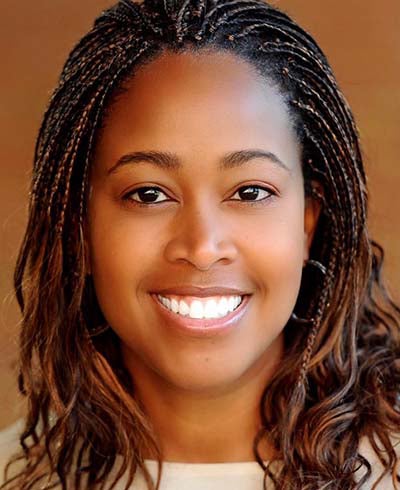 Courtney (Chishom) Peterson A&S '97 joined the Edison Electric Institute (EEI), an association of investor-owned electric companies, where she was appointed chief human resources officer. Before joining EEI, she spent more than a decade at Sidwell Friends School. A leadership coach and certified workplace mediator, she lives in Washington, D.C.
1999
Elizabeth Campbell LAW '99 was named executive vice president and chief legal officer of AmerisourceBergen, a Fortune 8 wholesale drug company. She lives in Mount Joy, Pennsylvania.
2000
Rich Walsh A&S '00 and Daisy Jade A&S '02 cohost "Fan N'ation" on KDKA-TV, a show that celebrates Pittsburgh sports fans. The first season was nominated for a Mid-Atlantic Emmy, and season two kicked off in September 2021. The show airs on KDKA-TV, CBSN Pittsburgh and Pittsburgh's CW.
2002
Lisa Krall BUS '02 was awarded the 2021 Athena Award by the Westmoreland County Chamber of Commerce for her professional accomplishments, community service and mentorship work with women and girls. She's the owner and CEO of Park Avenue Wealth Management, a financial services firm based in Greensburg, Pennsylvania, and founder of Moxie Women's Network, a community focused on helping women start businesses and further their professional careers. She lives in Pittsburgh.
Lauren (Burkert) Lazzari A&S '02 received the Blue-Ribbon Champion for Safe Kids Award from the Pennsylvania Family Support Alliance, a statewide organization that works to prevent child abuse. She's a "Parents as Teachers" educator at Beginnings Inc., working to provide parents and caregivers the tools they need to succeed. She lives in Johnstown, Pennsylvania.
2003
Sarah (Alessio) Shea A&S '03 was named deputy director of the Pennsylvania Resources Council, a nonprofit organization that works to prevent waste and conserve environmental resources in Pennsylvania. Her efforts focus on expanding recycling, composting and waste reduction programming. She lives in Emsworth, Pennsylvania.
2009
Danielle Baughman ENGR '09 founded ProShare Services, an engineering and construction consulting company, in 2020. She specializes in managing projects and mitigating safety hazards in the oil and gas industries. She lives in Pittsburgh.
Whitney Grespin GSPIA '09 earned her PhD from the Defence Studies Department at King's College London in June 2021 and was named a postdoctoral researcher at the U.S. Air Force Academy's Institute for Future Conflict. She founded and operates Sloan Manor Consulting, through which she offers professional advancement services.
Heidi Speece EDUC '09G published "My Journey With Ernie: Lessons From a Turkey Dog," a memoir about all she learned by rescuing a homeless golden retriever in Istanbul, Turkey. The book aims to raise awareness of international dog-rescue efforts and animal-rights organizations. She works as a teacher for the Virtual Virginia Outreach Program and lives in York County, Virginia.
Stephanie (McCracken) Wijkstrom A&S '09 published "Creating Relationship Wellness: An Introduction to the Techniques of Mindfulness for Healthy Relationships," a book that applies mindfulness practices and behavioral psychology to help couples navigate challenges. She's a licensed counselor who specializes in marriage and couples counseling, as well as the founder of the Counseling and Wellness Center of Pittsburgh.
2012
Heather Vitko NURS '12G earned her PhD in nursing from Duquesne University and returned to Pitt Nursing to direct the Clinical Nurse Leader Program, from which she earned a master's degree in 2012. A clinical nurse leader for almost 10 years, she's now an associate professor of acute and tertiary care and focuses her research on infection prevention.
2013
Elizabeth Harris PHARM '13 was awarded the 2021 Preceptor of the Year Award from the Pennsylvania Pharmacists Association (PPA) for her dedication to student pharmacists. She's an associate professor of clinical pharmacy at the Philadelphia College of Pharmacy within University of the Sciences. She also works as a clinical pharmacy specialist for Sunray Drugs in Philadelphia.
2014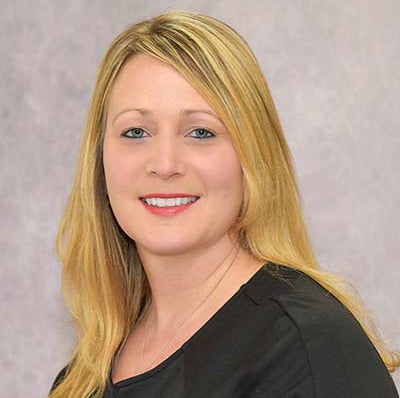 Molly Beimel PHARM '14 was awarded the 2021 Pauline Montgomery Leadership Award from the PPA, which recognizes female leaders of independent pharmacies for their work in pharmacy, politics, community service and the PPA. She's the director of pharmacy at St. Marys Pharmacy, a regional health care provider that serves 11 Pennsylvania counties. She lives in St. Marys, Pennsylvania.
Brianna Ross EDUC '14, '15G was named the State of Maryland's Teacher of the Year for the 2021-2022 academic year. She teaches sixth-grade social studies at Deer Park Magnet Middle School in Randallstown, Maryland. She believes teaching is "a revolutionary act of love" and is working toward her doctorate in urban education at Morgan State University in Baltimore.
2018
Adam Alvarez EDUC '18G received the 2021 Review of Research Award from the American Educational Research Association for his article, "Seeing Race in the Research on Youth Trauma and Experience," published in the Review of Educational Research. He began his career in education as an elementary school teacher before earning a PhD in social and comparative analysis at Pitt. He's an assistant professor in the College of Education at Rowan University in Glassboro, New Jersey.
This story was posted on January 6, 2022. It is from Pitt Magazine's Winter '21-'22 issue, which will be mailed in January 2022.