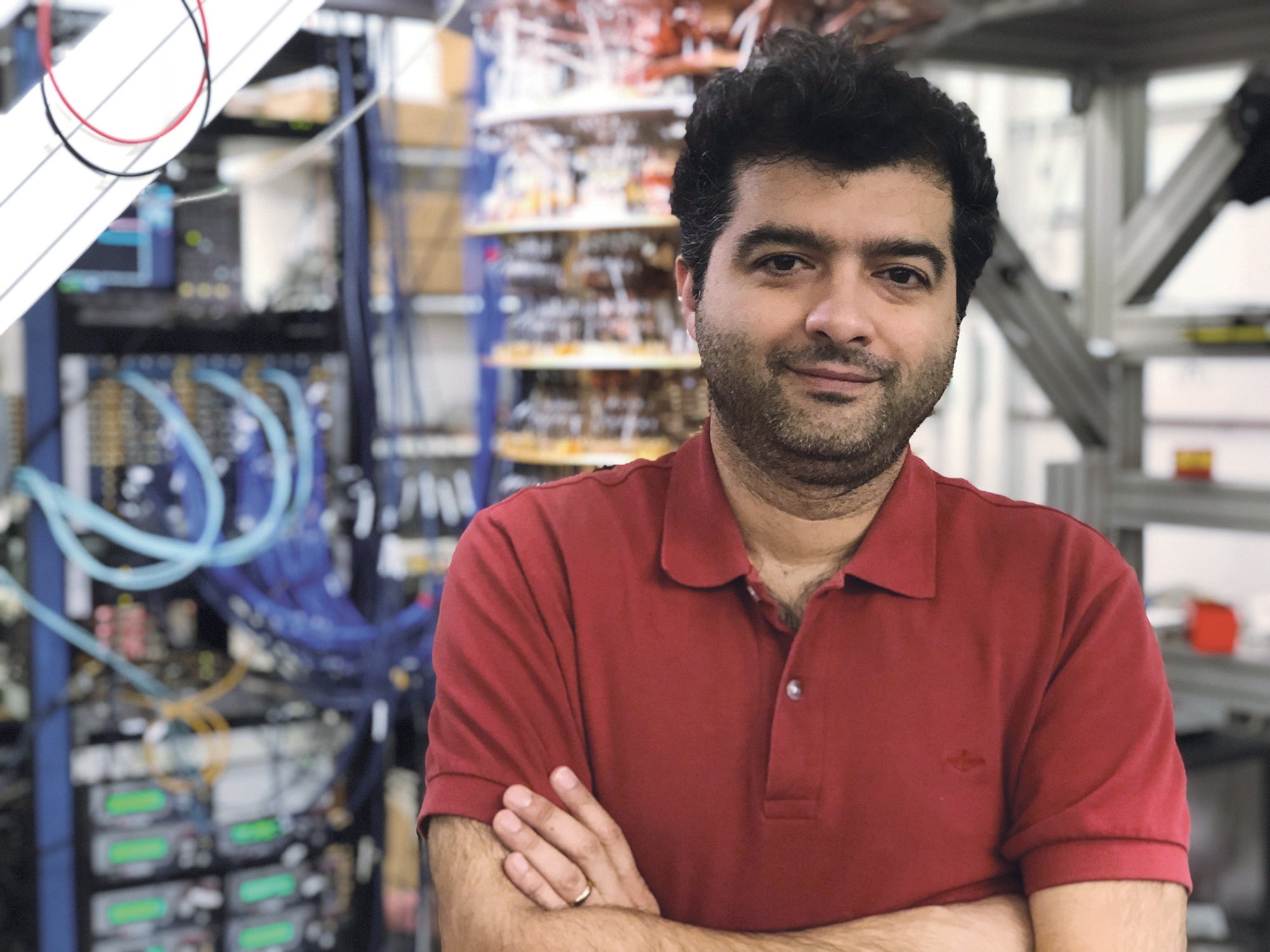 In 2001, Pedram Roushan, a new student at the University of Pittsburgh, is sitting in his undergraduate physics class. He notices an engineering problem scribbled on the chalkboard. It's a challenge, just like in the movie Good Will Hunting.
For Roushan, even getting to the classroom had been a challenge.
He was penniless when the Hebrew Immigrant Aid Society helped bring him to Pittsburgh from Iran as a religious refugee. Adherent to the Bahá'í faith, he says he was barred from Iran's universities, but he did earn a bachelor's degree in civil engineering from Bahá'í Institute for Higher Education.
However, when he applied to Pitt, he couldn't access his transcripts and recalls the University suggesting he take physics classes at a community college. He did so while supporting himself with odd jobs, including at the Oakland hot dog shop "The O."
After he matriculated to Pitt, he distinguished himself in 2001 by solving the problem left on the chalkboard by the professor, Xiao-lun Wu.
Impressed, Wu hired Roushan to work in his fluid dynamics lab. "Life started to turn around," says Roushan (A&S '05), who went on to earn a doctorate at Princeton.
Today, he works for Google, where he researches quantum computing—making processors that use computational power, which comes from quantum mechanics and not classical physics.
"We want to demonstrate our computer can do a computation many times faster than a conventional computer," explains Roushan. "There are some very simple tasks our process can do in a fraction of a second."
Just like when he walked up to the chalkboard, he's embracing the challenge.
This story appeared in the Spring 2019 edition of Pitt Magazine.