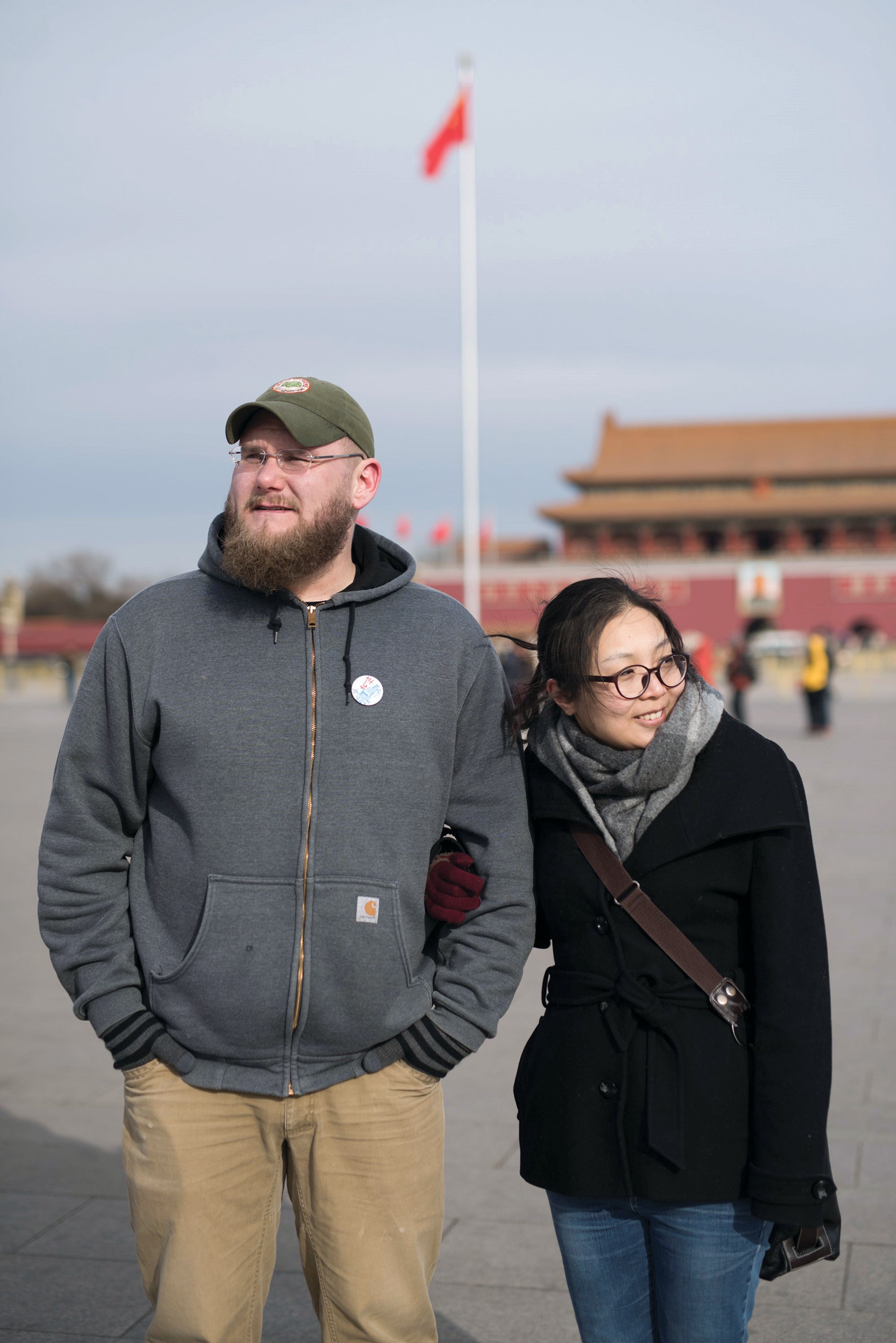 After long days on the job, Carl Setzer enjoyed a beer to wind down, just not with one of the mass-produced lagers sold in Beijing. So, he began home brewing to relieve the stress of being a security consultant in the information technology field.
After years of tinkering with recipes and processes, he throws a beer blast for friends. Shortly after, the thirst for his Honey Ma Gold and Pale Ale #6 is so overwhelming that he and his wife, Liu Fang, quit their jobs and open Great Leap Brewing, Beijing's first craft brewery. 
That was nine years ago. Since then they have expanded to three brewpubs in the Chinese capital and are at the forefront of China's growing craft-brewing scene. 
Setzer (GSPIA '07) first moved to China in his early 20s. The Cleveland native later returned to the States to study at Pitt's Graduate School of Public and International Affairs and earn an East Asian Studies certificate at the University Center for International Studies. It was during his second stint in Beijing when he introduced one of the world's largest commercial markets to his craft beers—incorporating traditional Chinese ingredients to create flavors unique to the Middle Kingdom such as Imperial Pumpkin Ale and Diplomatic Mango Tropical Stout. 
He credits the foreign affairs that he learned at GSPIA and becoming well versed in Chinese language and culture for helping him engage with diplomats and guests when serving beer at U.S. embassy events.
His career path is now set. "I intend to make beer until I'm forced to stop," he jokes, "whether by policy, regulation, old age, or disinterest."
This story appeared in the Spring 2019 edition of Pitt Magazine.