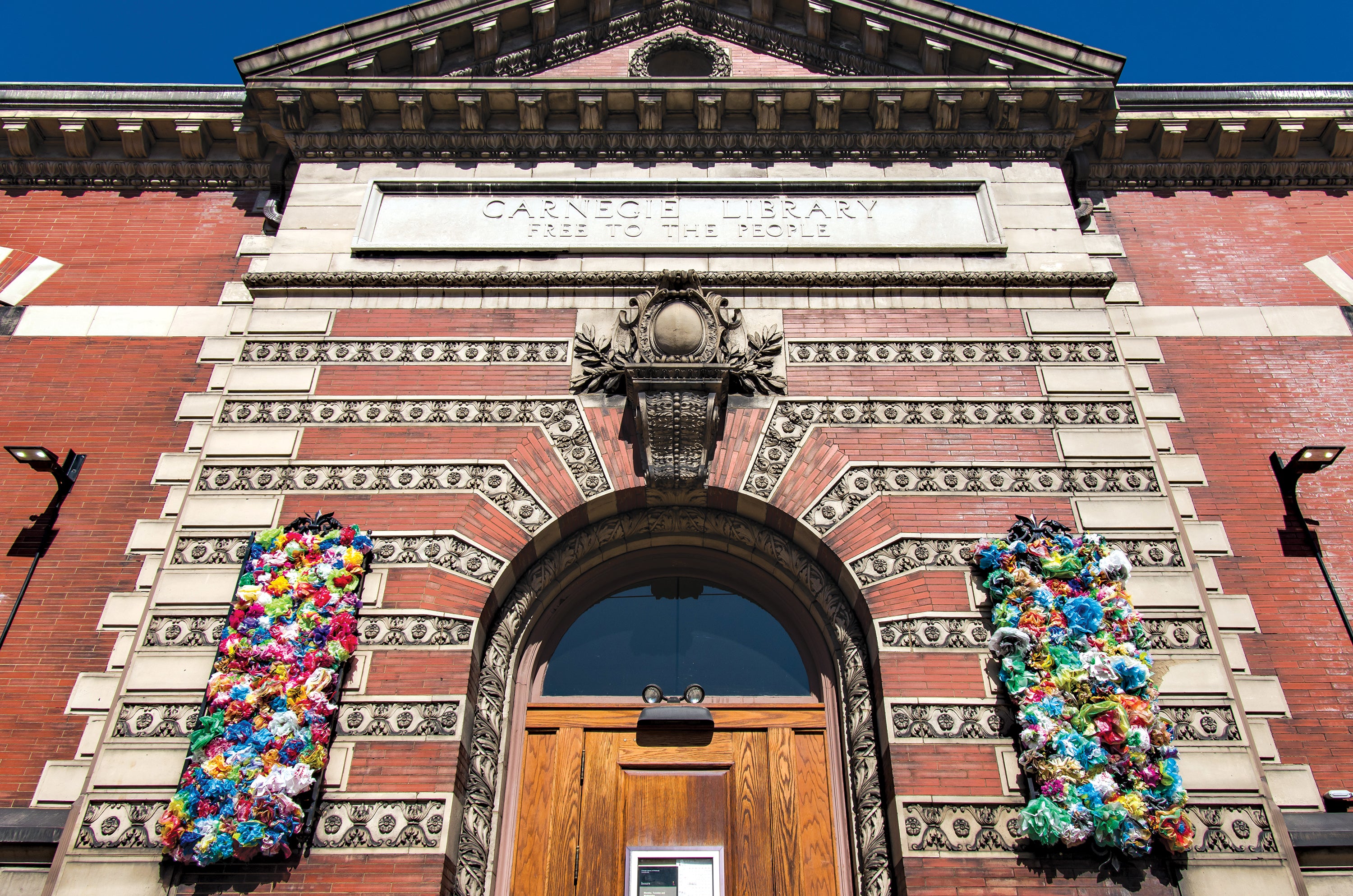 Outside the Carnegie Library of Pittsburgh's South Side branch, winter's gray was undone by a vibrant pop of color. Hundreds of flowers, each individually crafted out of plastic, metal, wool, and other materials were attached to the 80-foot railing leading to the library's front door. The brilliant hues hinted at a spring still months away.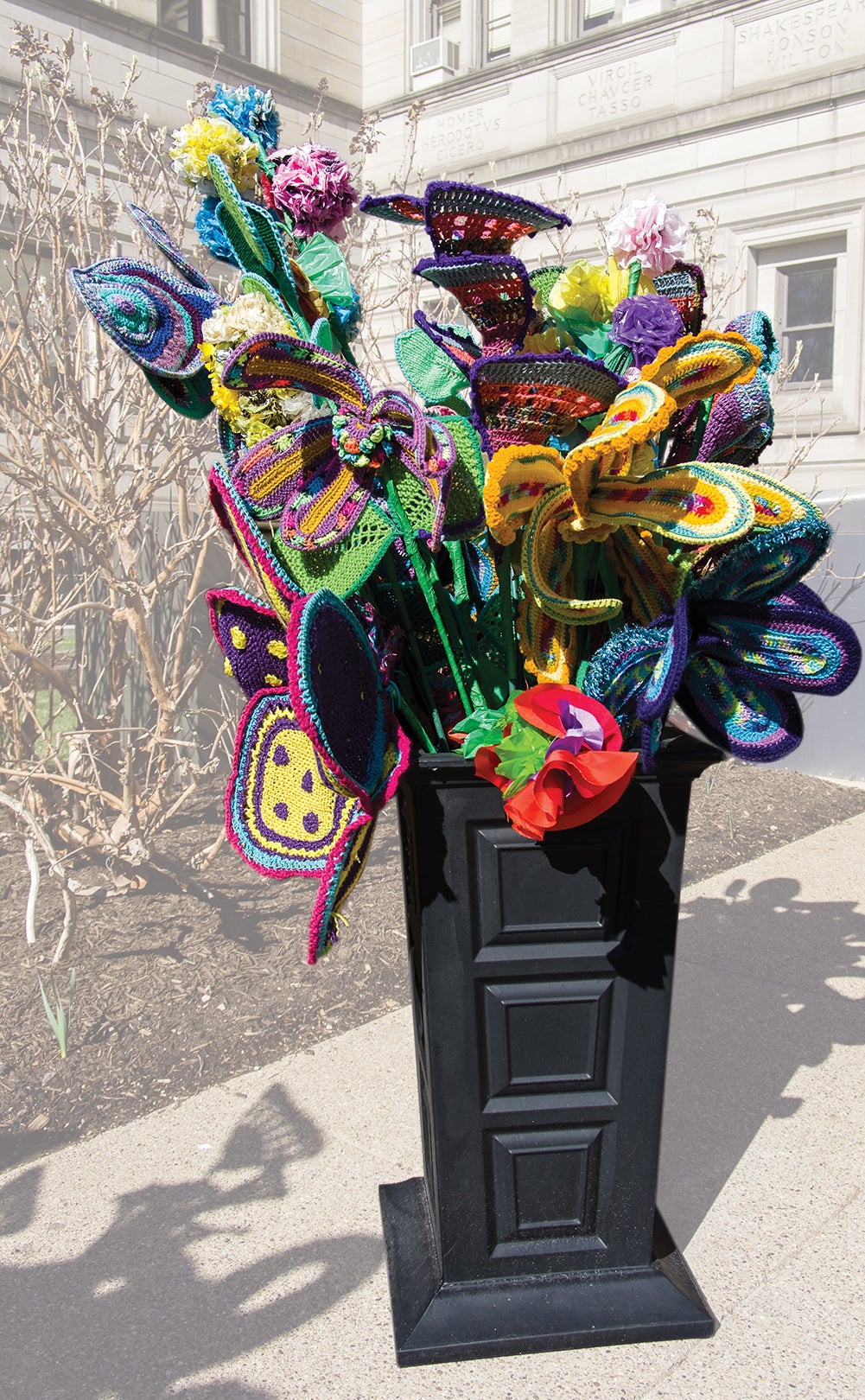 This synthetic garden was part of "Pop des Fleurs," a citywide public art installation originally conceived by a member of the Fiberarts Guild of Pittsburgh. This past winter, the blooms appeared at all 16 local branches of the Carnegie Library thanks, in part, to Pitt grad Suzy Waldo. 
She first heard about the idea to brighten the Pittsburgh winter with handmade flowers in 2015. The library services manager at Carnegie Library's South Side branch, Waldo offered her library as an installation test site for the art. Then she successfully convinced her counterparts at branches throughout Pittsburgh not only to host the installations in February and March of 2016, but also to incorporate artificial flower-making classes into their events programming. 
At the South Side library, the community enthusiastically worked together to create the art exhibit at their neighborhood library, says Waldo, with dozens contributing handcrafted blossoms. The creative collaboration was a memorable occasion, she says, in the "dream job" Pitt helped to prepare her for. 
"It was just amazing to see all the creativity and energy that went into this," says Waldo (A&S '03, SIS '08G). "Countless people have told me the installations were a real bright spot in our bleak winter. It was everything I'd hoped for."