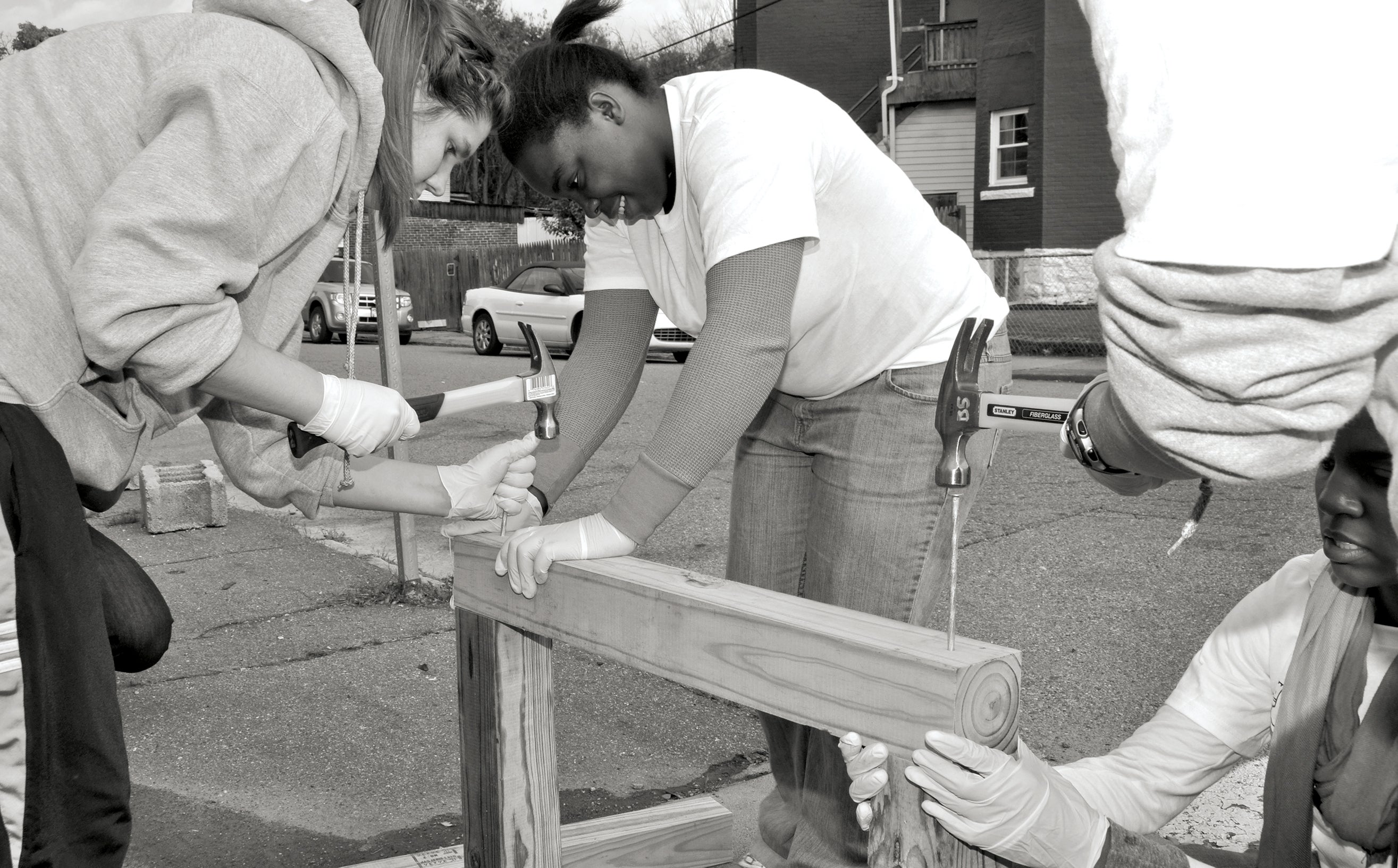 Every year, more than 4,000 Pitt students spend evenings, weekends, and days off giving back to their community. Through clubs, organized days of service, and just plain personal drive, they pitch in, repairing local homes, assisting senior citizens, stocking food pantries—even sewing quilts for the homeless. A passion for service has long been a part of Panther pride. Now, Pitt's recently graduated senior class is encouraging a "new" tradition of altruism—in the form of a senior class gift.
Project Paw Print is a student resource fund created and supported by the class of 2016 that will provide financial assistance to a service-minded rising sophomore, junior, or senior. The project gave the class of 2016 an opportunity to reward a future Pitt undergraduate who aims to make a positive impact not only on the Pitt community but also on the world. Awardees will be selected based on a personal essay detailing his or her service record and plans for using the funds.
"It's us coming together to give back to something that's greater," says Megan Schlegelmilch, co-chair of the Senior Class Giving Committee. She and fellow co-chair Ben Schultz worked with Pitt's Office of Institutional Advancement on the project, reaching out to seniors through social media and campus organizations.
Project Paw Print hopes to set a precedent for giving that will inspire subsequent senior classes to carry the torch of this new tradition.
This article appeared in the Summer 2016 edition of Pitt Magazine.