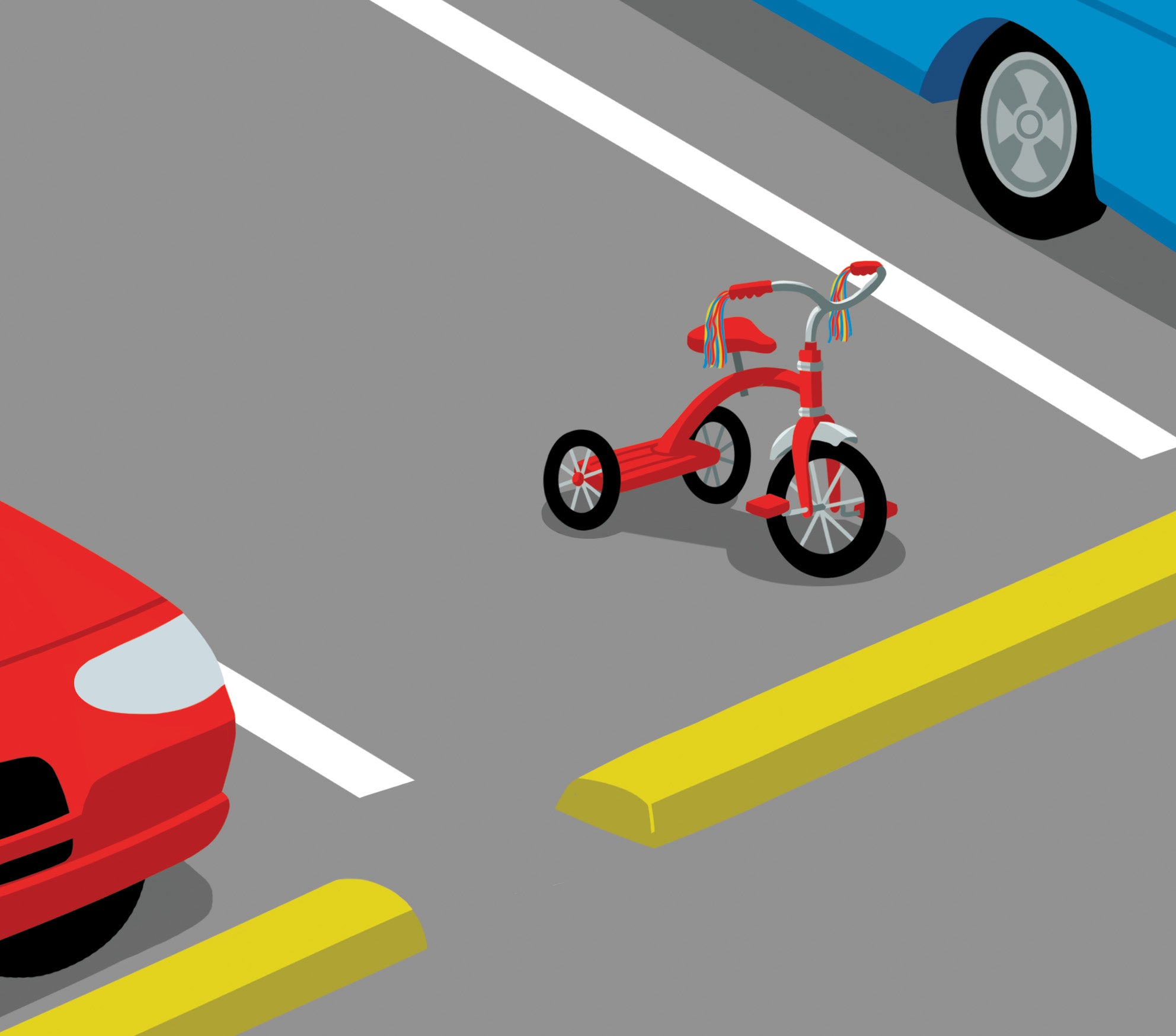 Seven-year-old Kamden cheers, "Go! Go! Go!" as his team works on a production line in the William Pitt Union. After others put vitamins, soy protein, and dehydrated vegetables into a clear bag, Kamden scoops a cup of rice from the 50-pound tub in front of him, stands on his tippy toes, and pours the grain into a funnel over the bag. Now full, the meal pouch is ready for other volunteers to weigh, seal, label, and pack for shipment to someone in need of ingredients for a nutritious meal.
Kamden—wearing a bright red hair net stretched over his curls and plastic gloves nearly twice the size of his hands—is more than ready to make the next pouch, working alongside dozens of other similarly clad kids and adults.
It's Take Your Child to Work Day, Pitt's take on the annual, nationwide event that gives youngsters like Kamden a chance to think about what they want to do when they grow up as they see how their moms, dads, and guardians spend their workdays.
Across Pitt's campus, children spend the morning learning the ropes of grown-ups' jobs—from lab researchers and marketing specialists to sports coaches and building engineers. Then, many of them experience a different kind of work. Along with the adults, they complete a service project hosted by the Office of PittServes.
This is the third year Kamden has tagged along with his mom, Tavara Walters, a business manager in the Office of Student Life. Kamden always has a great time, she says. There's so much to do, so he never gets bored. That's thanks, in part, to the Staff Council and Community and Governmental Relations, which helped coordinate the activities this year. For today's event, Pitt Serves staff brought to campus the regional branch of the international nonprofit Rise Against Hunger.
Kamden, his mom, and more than 100 other Pitt adults and their kids busily prepare meal pouches. Their rhythmic movements are set to the sound of upbeat pop music. With hundreds of pounds of food and multiple packing stations, there is plenty of work for all. The exercise isn't just a productive way to keep little hands busy; it also helps to show the children one of the many ways their family member helps to give back through the University all year round.
Suddenly a gong sounds, and the room erupts in cheers, including from Kamden, who jumps up and down, yelling, "Yeahhhh!" The resounding noise signifies every 1,000 meals the volunteers pack. Over two hours of packing, the gong sounds eight times, celebrating the 8,000 meals now ready to be shipped to those in need.
Before long, it's time for Kamden and his mom to head home from another day at the office, new things learned and good works completed—that is, until next year.
This article appeared in the Fall 2019 edition of Pitt Magazine.