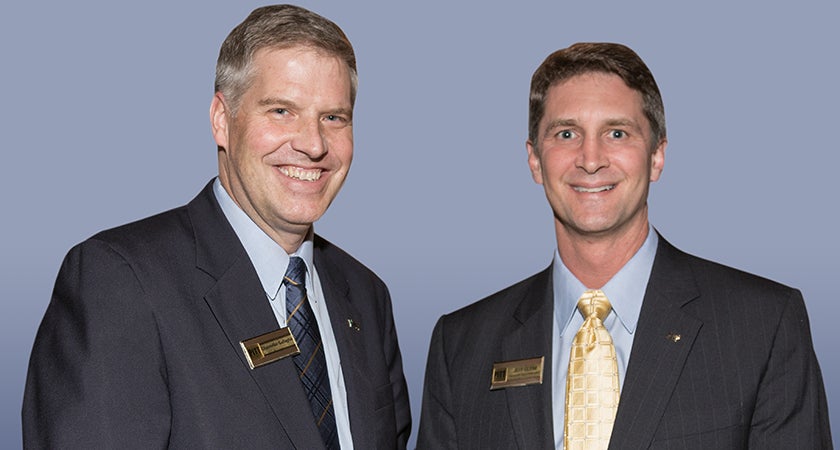 As we celebrate the 150th anniversary of the Pitt Alumni Association, we want to connect with as many alumni as possible. To do so, I'm pleased to let you know that we've eliminated our membership dues program as of July 1, 2016. As always, we encourage all graduates to participate in our programs, and we are excited about this new opportunity to engage with all Panthers. 
Please be assured that our valued Life Members will always be recognized as such by the association. They will continue to receive the same benefits and services going forward. And current Annual Members will enjoy the benefits of their membership through their expiration dates, with the option to upgrade to Life Member status by applying previous dues payments toward the cost. These funds will continue to support student and alumni programming.
Welcome, all alumni, into the Pitt Alumni Association and Happy 150th Anniversary! —Jeff Gleim, Associate Vice Chancellor for Alumni Relations and Executive Director of the Pitt Alumni Association
Pitt is It!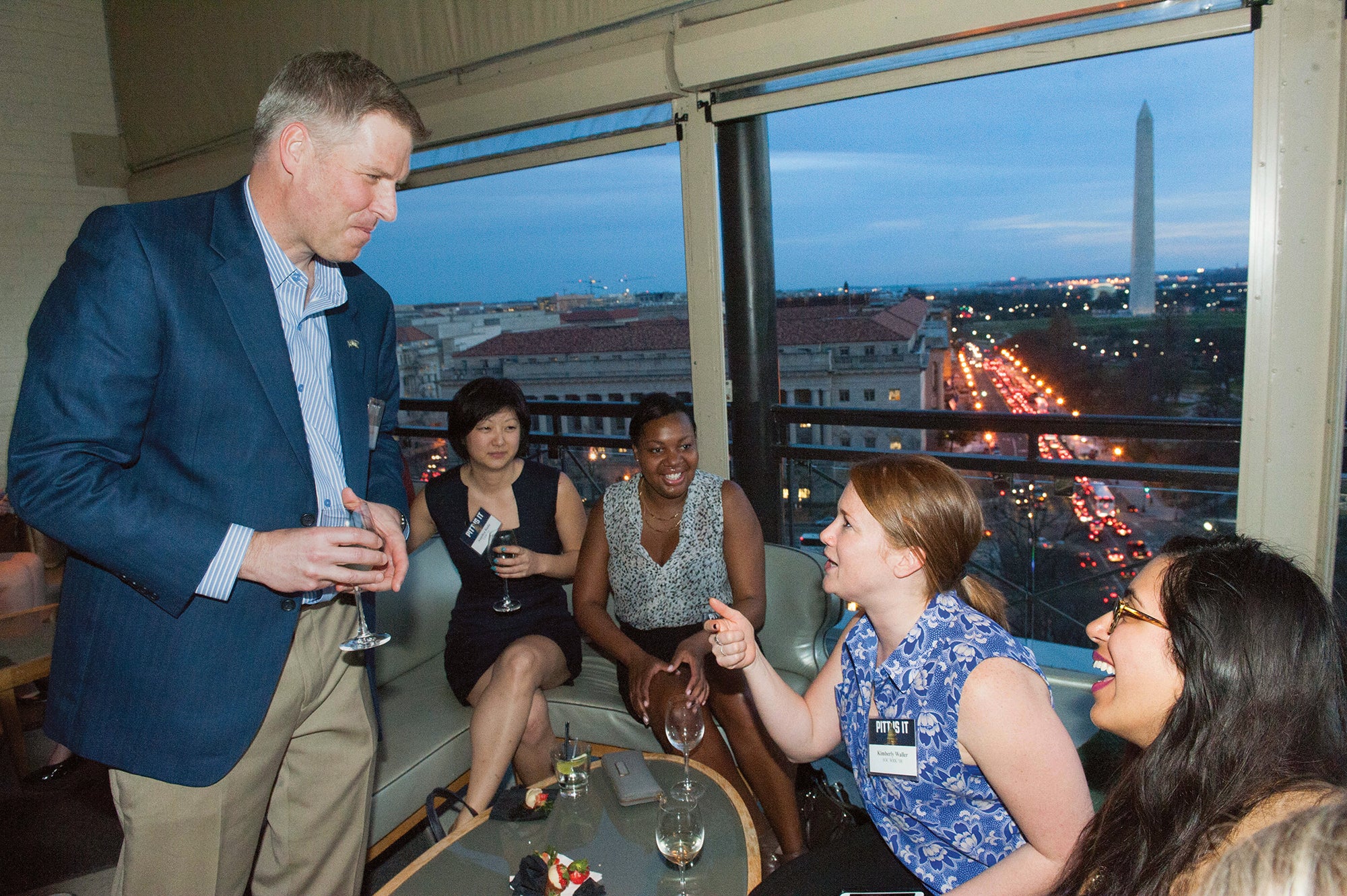 By Kristin Bundy
For one week in D.C. this spring, "Pitt Is It," swept the capital, engaging and inspiring the Panther network. An opening reception, with Chancellor Patrick Gallagher, was one of the many highlights of a weeklong, first-of-its-kind series of events celebrating all things Pitt. The ACC basketball tournament and a research showcase with Pitt faculty were among the happenings, giving graduates, fans, and supporters in the D.C.-Maryland-Virginia region an opportunity to mingle and enjoy a diverse mix of Pitt-related activities and programs.
"This was a great opportunity to showcase some of the terrific things we are doing at Pitt in education, research, innovation, and other areas," says Paul Supowitz, vice chancellor for community and governmental relations.
Graduation Central