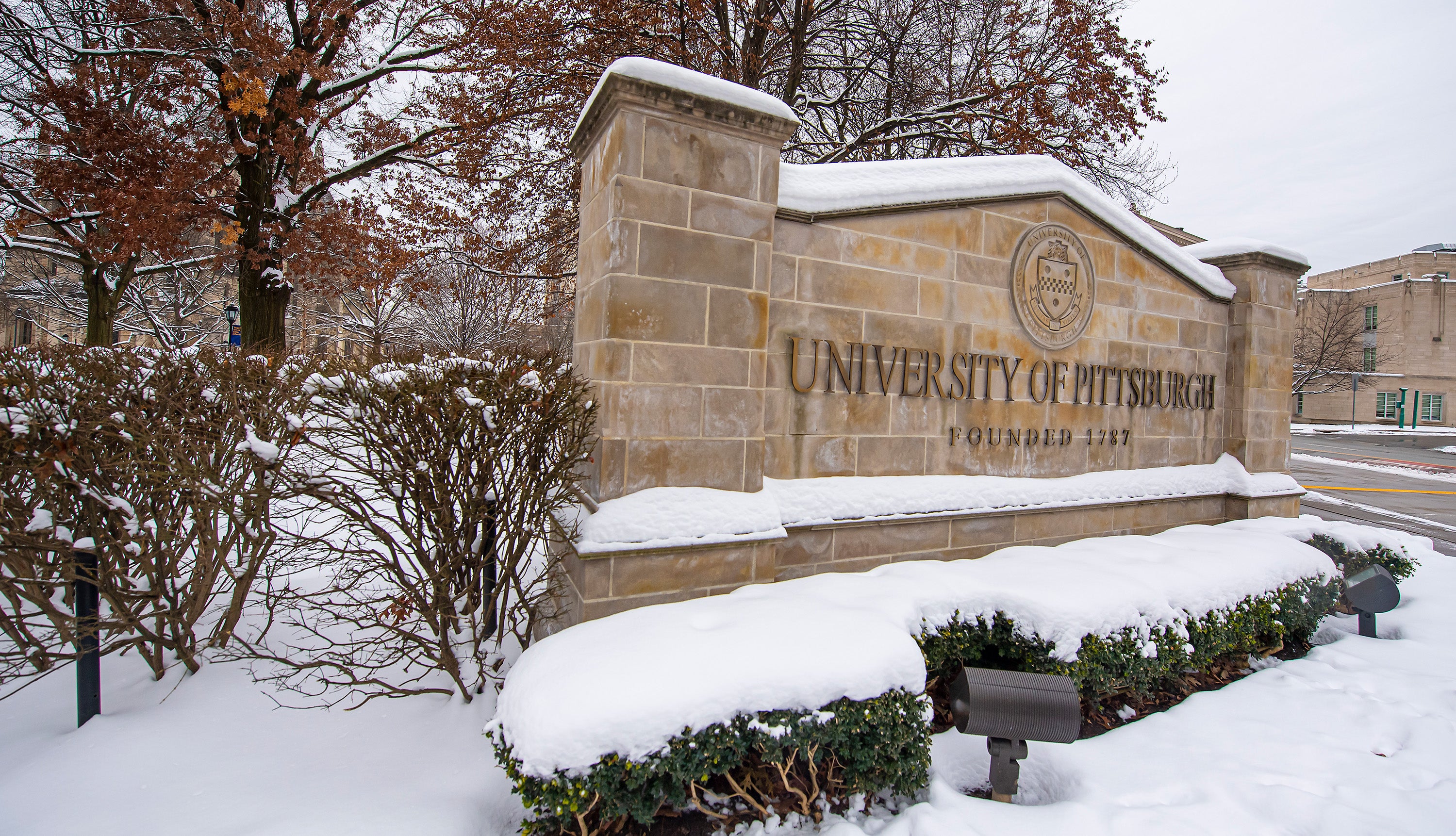 New job? Big move? Just married? Don't forget to submit your own Class Note!
1965
William "Bill" Klug LAW '65, BUS '67G has been reelected to the Board of Supervisors of Fiddler's Creek Community Development District II in Naples, Florida, for a third consecutive four-year term.
1970
Dorian Mintzer SOC WK '70G was named a 2022 Encore Network Champion, which is awarded to professionals committed to the holistic engagement and well-being of older adults. A coach, teacher and therapist with extensive clinical experience, she has created an informational, supportive platform for retirement-aged adults and other professionals. She is a co-founder of Certified Retirement Coaching 2.0, the host of the podcast "Revolutionize Your Retirement Radio," and the founder and host of the monthly webinar series "Revolutionize Your Retirement: Interviews with Experts."
William "Bill" E. Strickland Jr. A&S '70 was a featured guest on Episode 3 of the podcast "Arts Educators Save the World" alongside his former mentee Sharif Bey, a 2022 awardee of the United States Artists Fellowship. The founder of the Manchester Craftsmen's Guild — a Pittsburgh organization dedicated to arts education and programming — he has been recognized for his leadership in the arts and received the MacArthur Fellowship in 1996. He is an emeritus member of Pitt's Board of Trustees.
1978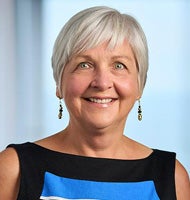 Rita Maimbourg A&S '78 was named to the 2023 Ohio Super Lawyers list, as well as Super Lawyers' lists of the top 50 female lawyers in Ohio and the top 25 female lawyers in Cleveland. She is an attorney at Tucker Ellis LLP. 
1990
Marsha Cassel A&S '90 opened Kitchen on Main, a restaurant on East Main Street in West Middletown, Pennsylvania. Located in a 200-year-old house with a newly renovated interior, Kitchen on Main offers a fresh take on healthy foods while staying true to the homey, classic feel of its historic surroundings. The menu features traditional entrees as well as appetizers, sandwiches and dinner-sized salads.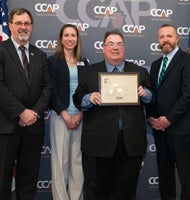 Glenn T. Roth Jr. A&S '90 graduated from the County Commissioners Association of Pennsylvania's Academy for Excellence in County Government, a certificate training program for public officials in county government. He is first assistant county solicitor for Schuylkill County, Pennsylvania.
1991
Brian Felgoise A&S '91 published "Filthy Rich Lawyers: The Education of Ryan Coleman" (Speaking Volumes, 2022), a fast-paced legal thriller that puts a satirical spin on his experience as a class-action lawyer. The novel was a finalist in the humor, comedy and satire category of the 2022 American Fiction Awards.
1992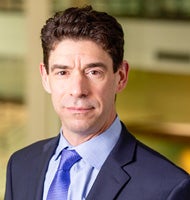 David Welch A&S '92 published "Charging Ahead: GM, Mary Barra, and the Reinvention of an American Icon" (Harper Collins, 2022). The book looks at General Motors under the auto industry's first female CEO and the strategic shift the company is making. A former Pitt News editor and reporter, the award-winning author is the Detroit bureau chief for Bloomberg News.
1993
Arzu Arda Kosar A&S '93 showcased her artwork in the collaborative exhibition "sub/Terrain" at the Clara and Allen Gresham Art Gallery in San Bernardino, California. Inspired by years of thought-provoking conversations, she worked with two other artists to map their relationships with the spaces they occupy, examining themes of connection, time, place and temporality through video, installations and interactive work.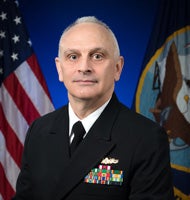 Christopher Kurtz MED '93 was selected to be the executive assistant to the 39th surgeon general of the Navy, Rear Admiral Bruce Gillingham. Kurtz entered the Navy in 1989 through its Health Professional Scholarship Program, earning his medical degree from Pitt and completing a residency in orthopaedic surgery at Allegheny General Hospital in 1998. Certified as a surface warfare medical officer, he has deployed in support of Operation Enduring Freedom and Operation Inherent Resolve and completed tours in Japan, Virginia and Washington, D.C. His awards include the Legion of Merit, the Meritorious Service Medal, the Navy Commendation Medal and the Navy Achievement Medal.
1994
Rudy Crichlow A&S '94 and his band, Casplash, appeared on "The View" in May 2022 to celebrate the show's 25th anniversary and set the tone for an upcoming trip to the Bahamas. A steel drummer, he has a master's degree in music education and lives in Edgewood, Pennsylvania.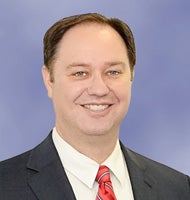 David J. Lutz Jr. A&S '94, BUS '99 acquired the majority stake in Celtic Financial Services LLC, an independent financial planning firm in McMurray, Pennsylvania, that assists more than 800 individuals, families and small businesses with growing, managing and protecting their wealth. The firm is largely referral based and manages almost $200 million in assets.
1997
Jennifer Bertetto A&S '97 was named Editor & Publisher's 2022 Publisher of the Year during the News Media Business Summit in Harrisburg. She is the president and CEO of Trib Total Media, a role she has held since 2015; the digital newspaper platform has won three regional Emmy awards under her leadership. She serves on the boards of organizations such as the News Media Alliance, the Pennsylvania NewsMedia Association and the National Aviary. She received the 2022 Professional Achievement Award from Pitt's Kenneth P. Dietrich School of Arts and Sciences and has served on its board of visitors since 2018.
2001
Christopher Burdick A&S '01 became a deputy assistant secretary in the Office of Legislative Affairs in the United States Department of the Treasury.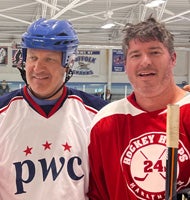 Robert J. Salzer A&S '01 joined Adam Graves, Stéphane Matteau and other NHL greats in the Hockey Helps 24 Hours of Hockey Marathon in Long Island. He has played ice hockey since childhood, a hobby he continues today outside of his career as a lawyer. The event raised more than $500,000, with the proceeds supporting those dealing with addiction and other health issues, as well as children and young adults with economic disadvantages, illness and related hardships.
2002
Kyaien Conner A&S '02, SPH '07G, SOC WK '04G, '08G will become director of Pitt's Center for Race and Social Problems in July 2023. A licensed social worker with more than a decade of clinical experience, she is an associate professor of mental health law and policy at the University of South Florida, where she has earned $2 million in funding for her work on racial trauma and minority health disparities.
2005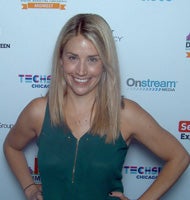 Meghan Hultquist A&S '05 was a 2022 recipient of the Toledo 20 Under 40 Award. She is the president of HQdigital, a boutique digital marketing agency and consultancy that works with businesses worldwide. Active in the local community, she is a founding member of Toledo Women for Good and leads a working group for the City of Toledo Human Relations Committee. She was appointed to Toledo's social justice committee in 2021.
2007
Ron Howard EDUC '07 published "Bites, True Colors" (Jackson Street Dreamer Publications, 2022), a novel about a new breed of vampire that covertly feeds as mosquitoes. The story follows young Martin, who has recently been crowned the African American vampire king, as he struggles to balance the role's responsibilities and his turbulent personal life, including constant threats from his estranged wife and revenge-seeking father-in-law. This is the author's fourth book.
2008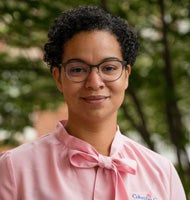 Sasha Furdak-Roy ENGR '08 became vice president of gas operations for Columbia Gas of Virginia, which she joined in 2012 as a field engineering leader. A graduate of the statewide leadership program Lead Virginia, she began her career with Columbia Gas of Pennsylvania and has nearly 15 years of experience in the natural gas industry, specializing in engineering, operations management, field operations and construction. She serves on the board of directors for HumanKind, a human services nonprofit that supports children and families.
2009
Samantha Card A&S '09, BUS '12G published "The Athlete Advantage: Success Beyond Game Day" (Sammi from Miami LLC, 2022), a guide to translating athletic experience into career success. After playing softball for the Panthers as an undergraduate student at Pitt, she earned a master's in business and transitioned into the corporate world. Today, she is a business coach, mentor and author.
2012
John Murphy SOC WK '12G became the chief program officer at The Children's Institute of Pittsburgh. His responsibilities include managing the enhancement of quality metrics and outcomes, streamlining data collection and analysis, and leading the development and execution of the institute's upcoming strategic plan. He has nearly 25 years of experience in social work and mental health care, and he previously worked at Wesley Family Services, where he held various leadership positions over the course of 16 years.
Lauren Wright BUS '12, EDUC '14G, '21G became the vice president of people strategy at The Children's Institute of Pittsburgh. Her responsibilities include overseeing organizational priorities, such as initiatives in diversity, equity, inclusion (DEI) and accessibility. She was previously the director of undergraduate recruitment at Pitt.
2013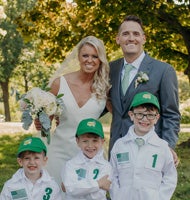 Matt Ziance UPJ '13 and Kate Springfellow celebrated the start of their marriage with a Masters-Tournament-themed wedding, a tribute to their shared love of golf. Three white-and-green-clad caddies carried the rings down the aisle, and the bride wore a white caddie bib at the reception while the groom sported a green Masters jacket. They began dating in June 2020, and he proposed the next year in Nashville, where Spencer Crandall — their favorite country artist — performed for them.
2015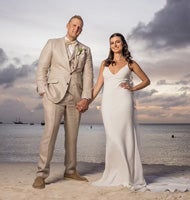 Jordan M. Earnheardt BUS '15 and Samantha Jordyn Blum BUS '20 were married in Aruba in November 2022. The couple met on Pitt's campus during the bride's sophomore year; he was working for a Big Four firm and was at a recruiting event that she attended. They live in Brickell, Florida, and both work in private equity.
2016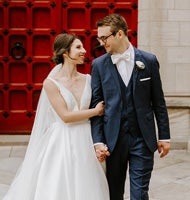 Nathan Kendsersky A&S '16 and Rebecca (Wytiaz) Kendsersky PHARM '16, '18G were married at Heinz Chapel. Their love story began at Pitt, where they were both members of the Blue and Gold Society and involved in the sciences. A "classic Pitt couple," they enjoyed Dave and Andy's ice cream on their first date and went on to spend many hours studying together in the Cathedral of Learning. They now live in Philadelphia.
Nicholas Raught BUS '16 became a shareholder of Three Cord True Wealth Management Group. A licensed financial adviser who has been with the firm since 2016, he has experience in retirement planning, college planning and compliance, among other areas. He lives in Brighton Township, Pennsylvania, with his wife and son, and he volunteers with Family Guidance and serves on the board of directors of Big Brothers Big Sisters of Beaver County.
2019
Christiana Dillard A&S '19 was named a Fontaine Fellow at the University of Pennsylvania, where she studies social media in the Annenberg School of Communications. She has a master's degree in media studies and production from Temple University, and she was a fellow in the National Association of Black Journalists Facebook Fact-Checking Program from 2021 to 2022. (And, as a student at Pitt, she interned for this magazine.)
New job? Big move? Just married? Don't forget to submit your own Class Note!
This edition of Class Notes was published on February 8, 2023. It is part of Pitt Magazine's Winter '23 issue.