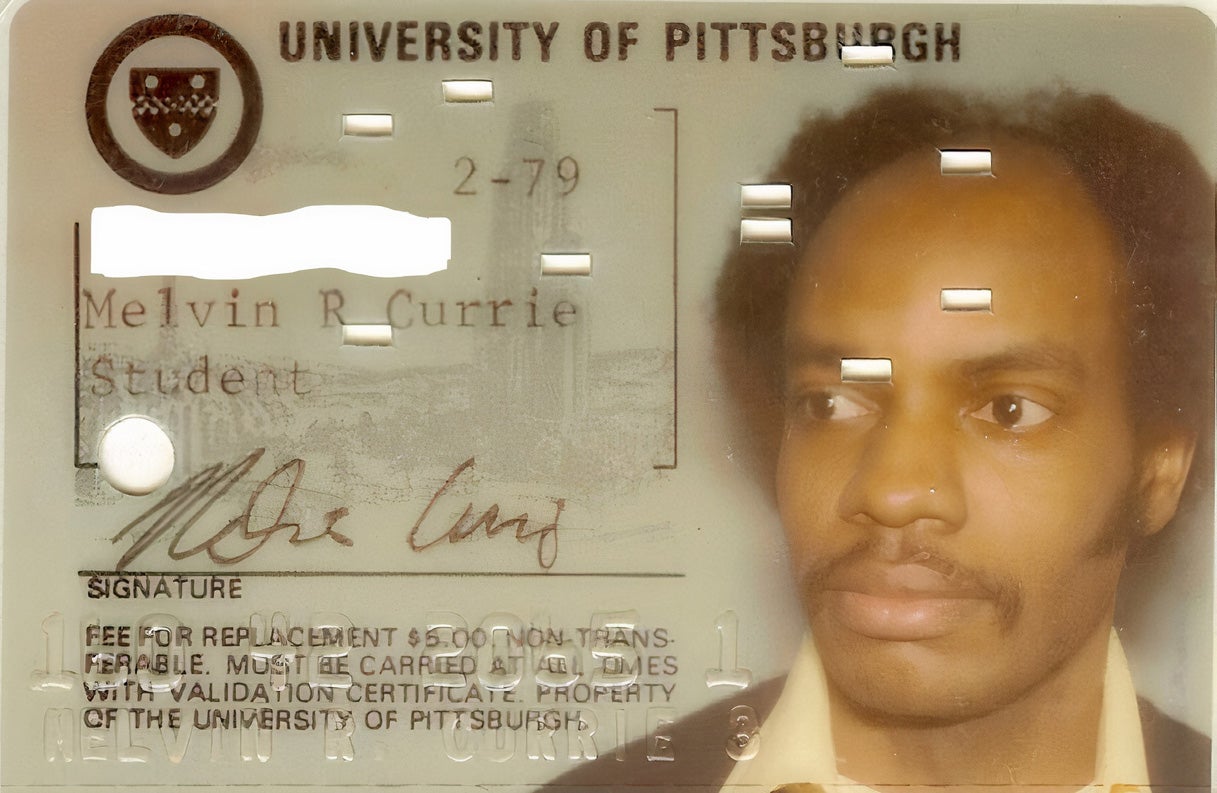 After waving goodbye to his wife and daughter, who are off to shop, Mel Currie bounds upstairs to a bedroom office. As much as he loves his family, he relishes these moments when he is alone.
It all has to do with a project more than four decades in the making — and not something that might be expected from a mathematics scholar.
Currie has put his mathematical expertise to meaningful use, however. Seven years after earning his PhD in mathematics at Pitt in 1983, followed by a couple of academic positions, he went to work for the National Security Agency, which defends against threats to U.S. national security systems. During Currie's 25 years with the agency, he would become Chief of the Cryptographic Research and Design Division. He was the recipient of numerous achievement awards, and, upon his retirement in 2015, he received the NSA Director's Distinguished Service Medal.
But, throughout the years, when Currie snuck away for quiet time, it wasn't to solve math problems. He was drafting scenes and expanding on ideas for a novel, in which he drew upon his life as a Black man born in Pittsburgh in 1948. Currie grew up amid the nation's civil rights moment and he had so much he wanted to put on paper — his views about race, desire, and money as a tool for social investment. More than anything, he says, he wanted the story to motivate readers to follow their dreams and passions like he did.
Currie's zeal for mathematics began when he taught himself algebra in the eighth grade. An even earlier passion was the German language. That interest stemmed initially from his dad, a military veteran who learned the language while stationed abroad with the U.S. Army. Back home, he would use German phrases around the house.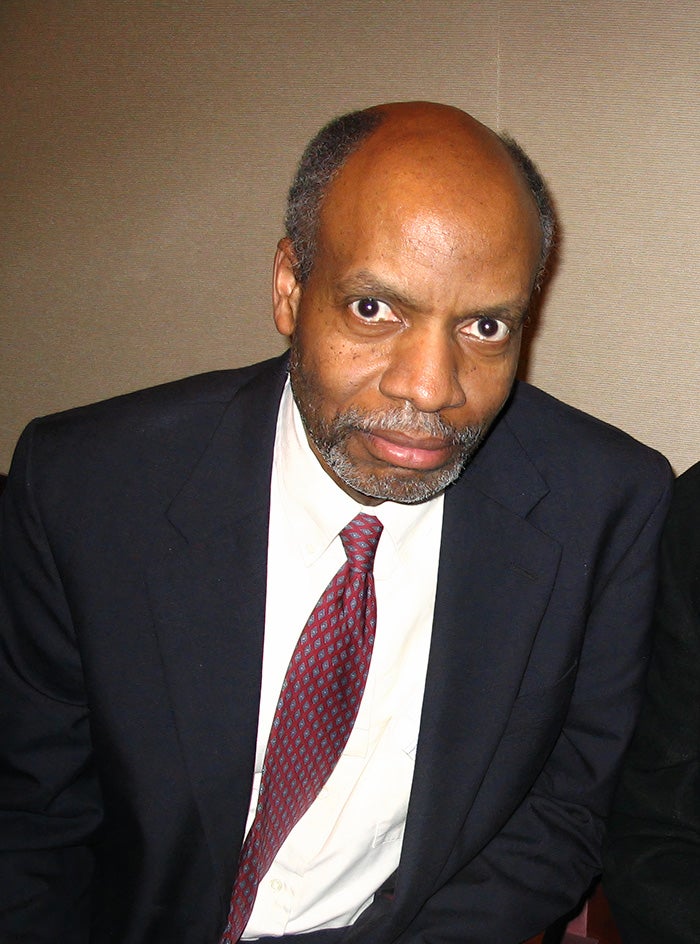 Currie's parents divorced when he was 5, and afterward he was raised by his mother and her family, at one time sharing a home with his uncle, renowned jazz pianist-composer Ahmad Jamal, who is often credited with having significantly influenced the work of jazz legend Miles Davis. In that same household, a cousin who studied German in college helped invigorate Currie's interest in the language. Amidst those vibrant influences, perhaps it's no wonder that Currie was a good student, especially because his mom always urged him to aim high. She led by example, too — completing, after her divorce, a training program to become an operating room technician, which enabled her to embark on a successful career.
A high school principal noticed Currie's achievements and suggested he apply to a special academic program at Yale University. Currie was selected and took courses there in English literature and mathematics the summer after 10th grade. It helped open the Ivy League door, and he would eventually earn his undergraduate degree in mathematics and economics from Yale in 1970.
After graduation, he spent a summer cleaning fish and learning to appreciate adventure in Anchorage, Alaska, before returning home to work as an analyst for Gulf Oil. He stored away his savings, paid off his mom's mortgage, and, after three years, decided to resume his affinity for the German language by moving to Düsseldorf, Germany, to teach math in a public high school.
Living and teaching in the German working-class community rekindled his love for math and fueled a desire for an advanced degree in the subject. "I wanted to know more math than I was teaching these kids," he recalls. "And I wanted to dedicate myself to it."
So, after three years abroad it was back to Pittsburgh to pursue his PhD. One of his mentors at Pitt was Elayne Arrington, a professor who was the first African American woman to earn an undergraduate degree from Pitt's School of Engineering and who herself had recently returned to her alma mater after a pioneering engineering career with NASA. He bonded with her and William Fleissner, a professor who served as his thesis mentor.
Their care, says Currie, buoyed him as his ambition grew.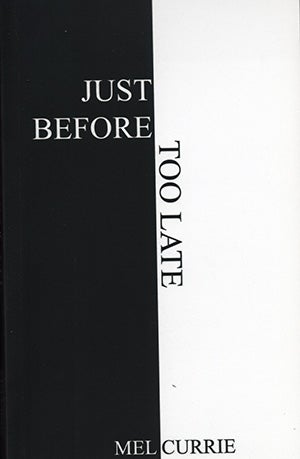 While Currie's subsequent career unfolded, he says, "I'd find my moments to write." Decade after decade, he did so — first drafting in longhand, then on a typewriter and, finally, on the computer.
There was one sidetrack. He wrote Mathematics: Rhyme and Reason (2018), which he describes as a love song to the aesthetics and poetry of mathematics, his way to celebrate the subject much like people appreciate literature and music.
Even when working on that book, he never wavered in wanting to finish his novel, as patience and persistence are his hallmarks, and not just in writing. He married at 42, became a father at 43, and learned the piano at 50.
With each passing year the manuscript grew, becoming his tribute to the people and places he had encountered along the way.
Much of the novel's action takes place near Pittsburgh's three rivers and the Rhine River in Germany. Currie has spent much time on their respective banks. And the story's protagonist, Paul McCarahan, resembles the author. He plays piano, loves Germany, is a mathematician, hails from Pittsburgh's East End and studied at Yale. He also has a nomadic soul.
"I figured it was best to use the places and times that I've lived in and walked through to build this out," he says.
Unlike Currie, though, McCarahan is involved with two deaths. Fueled by this narrative tension, the author investigates questions of race and history, overcoming secrets, and finding confidence.
Finally, at the age of 71, Currie completed his project with the publication of the appropriately named Just Before Too Late (2019).
After years of time and consideration and with a lifetime of experience imbued in its pages, the mathematician and author's literary creation appears to be right on time.
This story was posted on April 13, 2022. It will appear in the Spring 2022 issue of Pitt Magazine.