When he dropped his daughter off at Pitt, Ronald Coffield Jr. (ENGR '66, '67G, '69G) made just one request: "Please, go to Lantern Night."
Having spent years on the Pittsburgh campus earning three degrees, Coffield Jr. was familiar with the University's oldest tradition, when one generation of women pass the symbolic "Light of Learning" onto the next in a candlelit ceremony. As a male student, he could never partake, but he admired the welcoming pomp and beauty of it all. He wanted his daughter, Erin, to experience it.
She agreed to go, but never made it.
"I don't know what was more important on that fall night in 1992, but it's one of my life's biggest regrets," says Erin Anticole (her married name) now.
She's spent the past 29 years attempting to somehow right that wrong. On the night before her daughter started kindergarten, Anticole took a lantern in one fist, her child's hand in the other, and walked slow circles around the elementary school. She hoped that, someday, they could experience the official Lantern Night together.
Hail to Homecoming 
After a socially distanced 2020, alumni returned to campus last fall for a host of events and entertainment that gave them warm Panther fuzzies. Get a Homecoming video recap at pi.tt/paahome21.
Then something unexpected happened. In August 2021, the Pitt Alumni Association opened Lantern Night to all first-year students, including men and those unable to celebrate in 2020. That meant that Anticole (SOC WK '96, '97G) could finally attend Lantern Night—but not with her daughter, who is still in high school. Instead, she attended with her son, second-year student Isaac.
"I'm so happy I got to fulfill this dream for my mom," he says.
The Lantern Night change is one of several the Pitt Alumni Association (PAA) has made in the past few years to ensure its traditions are more inclusive of the entire student and alumni community.
This reimagining of the PAA's future took on greater significance in the summer of 2020 as the University responded to the social justice reckoning unfolding across the country. PAA President Val Njie (EDUC '71) convened an Equity and Social Justice Task Force to examine the association's programming and operations.
One of the key findings focused on a sense of belonging, which is not only known to be one of the best predictors of educational success, but also forms the bonds that keep alumni invested in their institution. Ultimately, the Task Force reinforced the PAA's notion that University traditions had to evolve.
"We're reimagining our traditions, so they fit our institutional values and stay relevant to our current students," says Nancy Merritt, vice chancellor for alumni relations.
"All students are seeking a sense of community and belonging here, and it's our goal and our responsibility to provide that."
Though Isaac Anticole initially only attended Lantern Night for his mom, he was surprised by how awestruck he felt at the event. It took that candlelit moment for him to feel what his mother calls "Pitt magic."
That feeling, that you are exactly where you should be, is precisely what the association is trying to awaken for everyone.
"It's so important that all students are able to experience these traditions," says Njie, "so they not only feel connected to each other, but to everyone who came before them."
And the Awards Go To…
Each year, the University honors alumni who have made a difference on a local, national or global scale. Meet the 2021 alumni award recipients below and learn more at alumni.pitt.edu/awards.
Distinguished Alumni Fellows: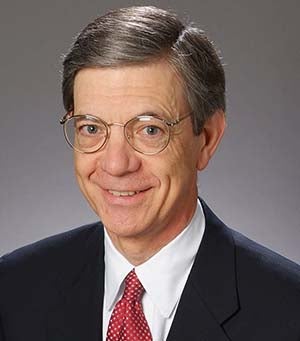 Michael Bryson (A&S '68). Currently a University trustee, Bryson retired in 2008 as executive vice president of Bank of New York Mellon Corporation, and as CFO of Mellon Financial Corporation. At Pitt, he created the Allan McLeod Bryson Merit Scholarship for Honors College students who major in mathematics or the physical sciences. It's named in honor of Bryson's father (ENGR '26, A&S '31G), a longtime Pitt math faculty member. Along with his wife (EDUC '68), Bryson also established the Michael A. and Kathryn F. Bryson Undergraduate Research Fund to benefit students in the Dietrich School of Arts and Sciences.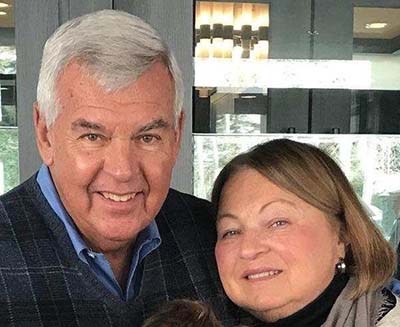 Jack (A&S '69, MED '73) and Georgia Smith (A&S '70). The Smiths are nearly as proud of their hometown of Greensburg, Pennsylvania, as they are of their Pitt degrees. Jack, an orthopaedist, spent his entire career serving patients in Greensburg, first in private practice and later as chairman of the Department of Orthopedics, Excela Health Orthopedics and Sports Medicine. The couple have been active in a variety of leadership roles on both the Pittsburgh and Greensburg campuses. They also created the Jack D. and Georgia M. Smith Endowed Athletic Scholarship to provide scholarship support to a varsity student-athlete from Westmoreland County, Pennsylvania.
Outstanding Alumni Achievement Award:
Jagdish N. Sheth (BUS '62, '66G)
Known for: co-authoring "Theory of Buyer Behavior," the foundation for research in the fields of consumer psychology and marketing, and crearting the Sheth Faculty and Alumni Awards
Bill Baierl Distinguished Alumni Service Award:
Debra N. Thompson (NURS '77, '81G, '10G)
Pitt contributions: founded the Newmeyer-Thompson Doctoral Student Award in the School of Nursing and served on the Pitt Alumni Association board; also a frequent speaker at nursing events and a mentor for Pitt students
Ivan and Mary Novick Award for Young Alumni Leadership:
Alyson D. Stover (SHRS '03, '05G, LAW '11)
Pitt contributions: raising awareness of occupational therapy education and research at Pitt Day in Harrisburg and giving a TED-style ROC Talk at Homecoming 2021
ROC Spirit Award:
Tim Pecsenye (A&S '84, LAW '87)
Pitt contributions: serving on the Board of Visitors for the School of Law and the Champions Advisory Board for Athletics; also endowed a scholarship for a football player studying in the Dietrich School of Arts and Sciences
Resolutions, Evolution
Happy New Year! At the PAA, we're so excited to welcome 2022. We've spent a lot of time assessing our programming and operations over the past 18 months. Now, we're ready to implement our board's many outstanding recommendations and work with University partners—including all of you—to ensure that our organization meets the highest standards of our alumni.
A glimpse of our plans—dare I say, resolutions—for 2022
Embrace positive change: In the summer of 2020, the PAA convened an Equity and Social Justice Task Force to examine our organization through the lens of equity and justice. It found that many of our programs and traditions need to evolve to be inclusive and welcoming of our entire community. You've seen some of those changes already—Spirit of Pitt and Lantern Night—and we'll be introducing more in the coming months so that all alumni can find a meaningful way to engage with Pitt and with each other.
Get involved: Over the past year, we've offered new opportunities for you to lend your expertise, mentor our students, learn new skills and have some fun. You'll continue to see new opportunities emerge in the coming months as our talented team responds to your suggestions and implements those of our board. Be sure to update your information at alumni.pitt.edu and follow us on social media to stay up to date.
Celebrate victories: I want to assure you that while the PAA will be making changes that are much needed, we won't move away from your favorite programs. We'll continue to celebrate our University community at events like Homecoming and honor our alumni's incredible work through programs like the Distinguished Alumni Fellow and Alumni Awards.
Learn more about future plans for 2022 by visiting pi.tt/win21connect to view an excerpt from the presentation PAA President Val Njie (EDUC '71) gave to the Board of Trustees in September.   
As always—Hail to Pitt!
Nancy Merritt
Vice Chancellor, Alumni Relations
Cover photo: Erin and Isaac Anticole, on the right, soak in the "Light of Learning" with Kelly Coffield (A&S '99) and her daughter, first-year Ellie, on the left. Erin and Kelly are sisters-in-law and Isaac and Ellie are cousins.
This story was posted on January 6, 2022. It is from Pitt Magazine's Winter '21-'22 issue, which will be mailed in January 2022.