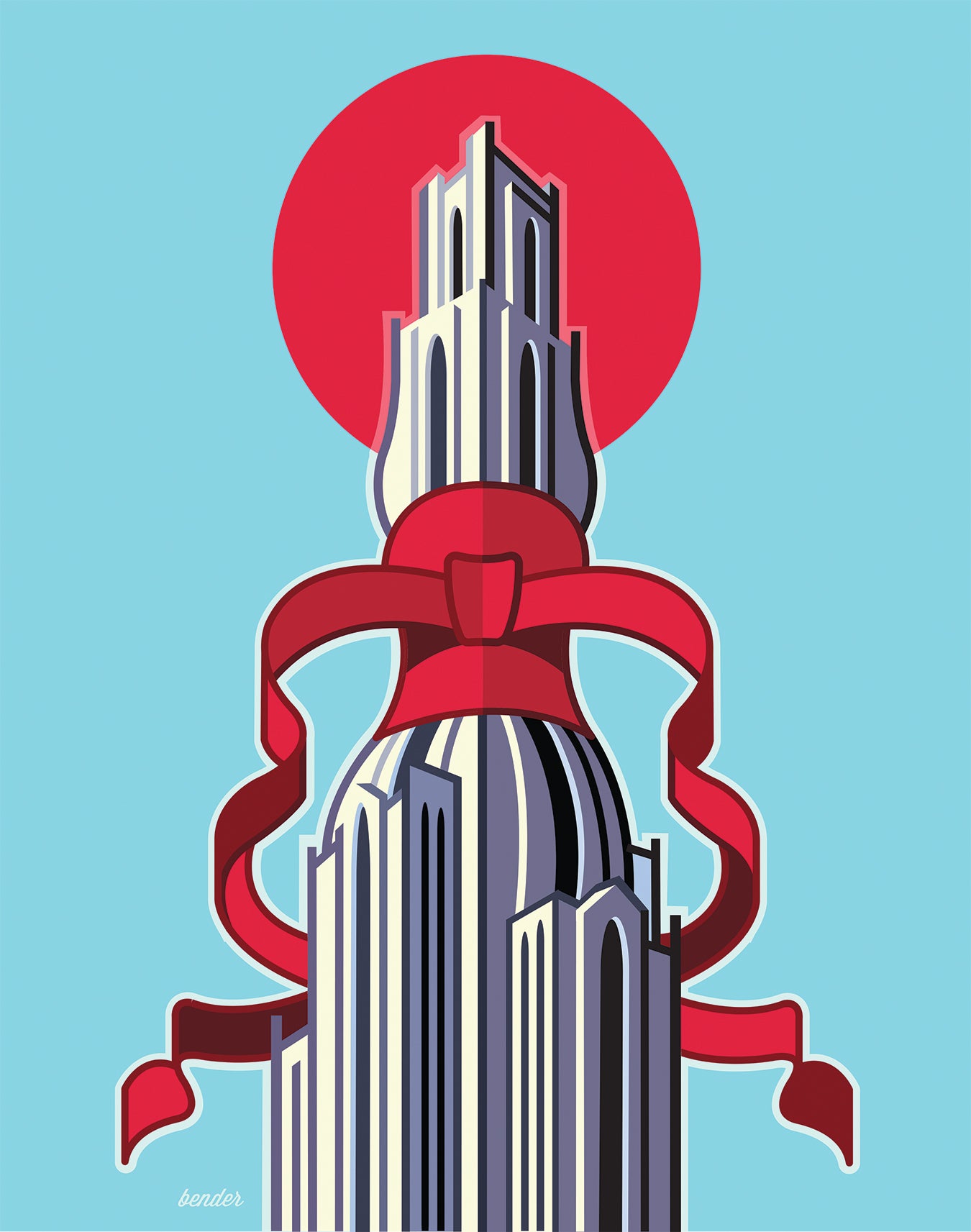 Robes, sashes, belts, and other accessories for 18 vibrant kimono are fanned across a long table in the University Club's Gold Room. Japanese pop music flows from the phone of the young man who pulls colorful hand-painted silk garments from several large suitcases.
Pitt grad Evan Mason is a scholar of the art of kimono dressing. He and several local women are helping a group of students dress in kimono for their party celebrating Coming of Age Day, a Japanese holiday that dates back to 714 A.D. The age of 20 is considered the beginning of adulthood in Japan, and the rite of passage is marked with ceremonies and festivities.
About 25 students from Japan's Yasuda Women's University who are studying English at Pitt for five months will participate in today's ceremony alongside Pitt students studying Japanese. Though the Yasuda students are nearly 7,000 miles from home, Pitt's Asian Studies Center and the English Language Institute, with support from community organizations including the Japanese Nationality Room Committee, host the stand-in festival to connect the women, other Japanese students, and the entire Pitt community to age-old traditions.
"This ceremony is definitely part of building bridges between the two universities, two cultures, and two countries," says Lynn Kawaratani, the Asian Studies Center's assistant director for partnerships and programming.
The highlight of the day comes before the celebration itself, when some of the honorees are dressed in traditional kimono. It is a rare experience, even in Japan.
To begin, the students select their garments. Then, Mason and the others outfit them by wrapping, tucking, and folding the silk fabric layers. Mason hurries about the room, pale green and pink silk sashes trailing from his hands.
"I own around 36 women's kimono and six or seven for men," says Mason (A&S '15), who studied Japanese and anthropology at Pitt and spent his junior year studying in Japan. 
There are no buttons, snaps, or zippers with kimono. Wearers must first dress in an under-kimono. A narrow sash is put through a wide loop that extends from the collar and wraps around the body. Then, the main silk garment is put on and the length adjusted. Wooden clothespins are temporarily clipped on as Mason wraps and knots at least three narrow sashes around the body.
The stiff sash is the obi. It wraps twice around the middle of the body and is tied into a decorative knot called a musubi, which is adorned with a thin silk fabric and secured with a cord. It takes three people nearly 30 minutes to outfit one woman.
Once dressed, the women retreat to a nearby alcove to do their hair and makeup. After a photo session, they are led into the ballroom for the program, where an audience listens to speeches and watches as Pitt representatives present each student with a small gift.
The newly minted adults, some holding flowers, smile. The day is a success, providing onlookers an inside view of Japanese culture and the visitors a brief, sweet fragrance of home.  
This article appeared in the Winter 2019 issue of Pitt Magazine.