Each year, the Pitt Alumni Association honors alumni for their personal and professional accomplishments and their dedication to the University of Pittsburgh.
These are the 2023 recipients:
Distinguished Alumni Fellow
Pitt's Distinguished Alumni Fellow award acknowledges the contributions of locally, nationally and globally prominent alumni. This year, the recognition goes to Robert E. Eberly Jr. (LAW '69), who has demonstrated his commitment to Pitt and Western Pennsylvania through his legal practice and his family foundation.
A successful lawyer, Eberly (pictured above with his wife, Katherine) has served as president of the Eberly Foundation, which awards grants to higher education and cultural institutions throughout the region. Under his leadership, the foundation has supported the University of Pittsburgh and created numerous scholarships, advanced several centers and initiatives and funded infrastructure improvements at Pitt and other universities.
Eberly once told a group of scholarship recipients, "I'm happy to be of assistance. At some point, when you're able, remember this moment and think about doing something that will benefit future generations."
Eberly will receive the most prestigious alumni award conferred by the University at a special Pitt Alumni Association dinner on Oct. 12, during Homecoming Week.
Outstanding Alumni Achievement Award
Louis Shapiro (A&S '81, SPH '85G)
Who: The CEO at the Hospital for Special Surgery (HSS) in New York City, U.S. News and World Report's No. 1 hospital for orthopedics.
What makes him laudable: In the earliest days of the pandemic, Shapiro and his team transformed HSS from a center for elective surgery to a COVID-19 trauma center, saving many lives.
Bill Baierl Distinguished Alumni Service Award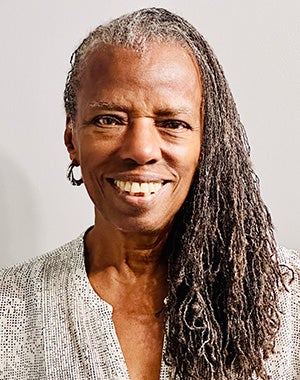 Jerlean Daniel (A&S '64, SOC WK '72G, EDUC '75G)
Who: A retired expert in early childhood education who most recently served as executive director of the National Association for the Education of Young Children.
What makes her laudable: She's a tireless Pitt advocate and volunteer, having served on boards for the Pitt Alumni Association and School of Education, and as co-chair of the PAA's Equity and Social Justice Task Force.
Roc Spirit Award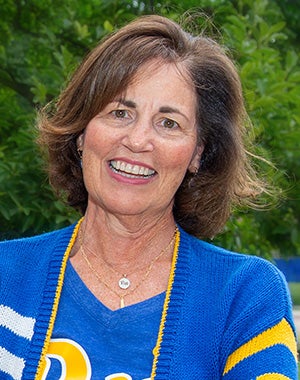 Roslyn Munsch (A&S '80)
Who: Retired vice president of Support Technology Inc. and season ticket holder for Pitt football and basketball.
What makes her laudable: She's attended every home Pitt football game since 1980 with one exception — when she was in labor. She's also served as a PAA board member, volunteer and mentor.
Ivan And Mary Novick Award for Young Alumni Leadership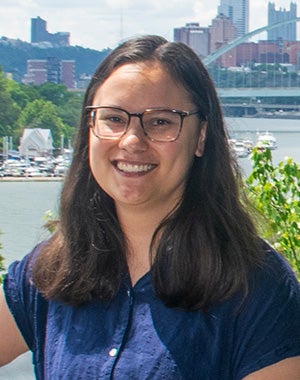 Julia Lam (A&S '20, SHRS '20)
Who: An occupational therapy doctoral student and the president of Street Medicine at Pitt.
What makes her laudable: With Street Medicine, Lam leads a team of Pitt students, clinicians and faculty providing health care and basic needs outreach to people in the city experiencing homelessness.
This story was published on Aug. 23, 2023. It is part of Pitt Magazine's Fall 2023 issue.