New job? Big move? Just married? Don't forget to submit your own Class Note!
1965
Ralph Proctor Jr. A&S '65, '79G published "Song of the Hill: Life, Love, Legacy," a book inspired by his childhood growing up on Wylie Avenue in Pittsburgh's Hill District neighborhood. He's currently a professor at the Community College of Allegheny County and is also known for his participation in the Civil Rights Movement, his pioneering work in oral history and his television and radio shows.
1975
Joseph Costanzo Jr. A&S '75, owner of Pittsburgh restaurant Primadonna, is the subject of "On the Rocks," penned by authors Ruthie Robbins and Maria Costanzo Palmer, his daughter. The book chronicles his complicated life, from his rise to restaurateur and radio host to his fall in the early 2000s.
1977
Louis G. Bruno A&S '77 retired in 2020 after a 43-year career in sales management with Procter and Gamble, a journey that began with an interview at the career center in the William Pitt Union. He and his wife, Adele (Anater) EDUC '79, raised seven children. He just finished writing his second book, "The Love of San Demetrio," which will be available at seahillpress.com this fall.
1978
Kathleen Szramowski McQuade EDUC '78 shared a photograph of her grandson at 10 months old. Henry Joseph Walsh, pictured at right, was born on Aug. 30, 2022, and is already a fan of the blue and gold. His grandmother played women's basketball at Pitt and is a member of the Varsity Letter Club.
1987
Joseph Brosky KGSB '87 and Donna Brosky SHRS '88, '07G became members of the Pennsylvania Parks and Forests Foundation's Passport Hall of Fame, completing the Seen 'Em All Challenge by visiting all 124 state parks and 20 state forests.
Jeffrey Pollock LAW '87 received the Lifetime Achievement Award from the Pittsburgh chapter of the Zionist Organization of America. He was recognized for his contributions to the local community, leadership in helping the people of Israel and volunteerism in the service of Jewish causes.
1990
Mark Duca A&S '90 was recently honored for completing 25 years of service at UPMC. He is medical director of UPMC's Corporate, International Travel & Concierge Medicine Program after serving as team physician for the Pittsburgh Steelers for 23 seasons. He remains a Clinical Professor of Medicine in the School of Medicine and serves on the Department of Athletics Champions Advisory Board.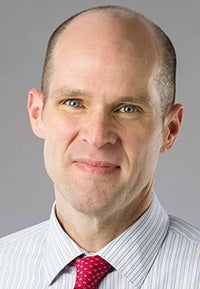 1991
Matt Martin A&S '91 became group editor for 22 newsrooms in Ohio and Pennsylvania in the USA Today Network's Center for Community Journalism. He spent the previous four years as executive editor at the Erie Times-News, where he served in a variety of editing roles starting in 1999.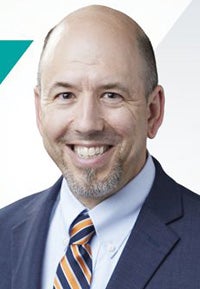 1997
Matthew Ernest UPJ '97 became vice president at AMT Engineering, headquartered in Rockville, Maryland. He has more than 25 years of experience with AMT, serving in design, project management and leadership roles. His notable projects include the $400 million United States Census Bureau headquarters and the $200 million University of Maryland College Park Xfinity Center and North Campus Development. He's a LEED-accredited professional and serves on the board of directors of the Society of American Military Engineers Washington, D.C., Post.
Paula J. Kellerman A&S '97 became the director and EEO officer for the City of Pittsburgh's human resources and civil service department. She's been serving the city and its human resources department for nearly 20 years.
1998
Tadeu Carneiro KGSB '98 was named to The Boston Globe's Tech Power Players 50 list. He's the CEO and chair of Boston Metal, a startup pioneering a decarbonized process—called molten oxide electrolysis—that would use electricity to convert iron ore into steel. Under his leadership, the company secured a $120 million investment from steelmaker ArcelorMittal and established a subsidiary in Brazil.
1999
Randy Clark KGSB '99 joined The Efficiency Network (TEN) as executive vice president of energy infrastructure and sustainability services. He will oversee increasing energy asset and environmental, social and governance business for TEN. He's a Pittsburgh native with a bachelor's degree from Penn State University and an MBA from Pitt.
2001
Melissa R. Friez A&S '01, EDUC '20G was named the superintendent of schools for the Mt. Lebanon School District. She began her career as a high school English teacher and later served as an assistant superintendent of support services and instructional leadership for the Pittsburgh Public School District. Prior to her appointment at Mt. Lebanon, she was the superintendent of the North Allegheny School District.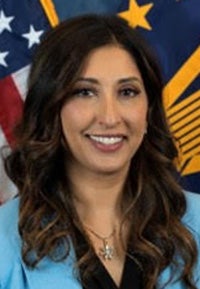 2006
Sunaina Kumar-Giebel SPH '06G became the director of the Department of Veterans Affairs (VA) Rocky Mountain Network, the largest geographic VA network in the continental United States. In this role, she oversees the delivery of health care services to more than one million eligible veterans. She had been the interim director since 2022 and previously served as the deputy network director and chief operating officer.
2007
Christine Hippert SPH '07G, A&S '07G was recently hired as the associate dean of faculty in the School of Environmental Sustainability at Loyola University Chicago. She previously worked as a professor of anthropology at the University of Wisconsin-La Crosse.
2009
Timothy Wagner EDUC '09G, '13G was named Pennsylvania's 2023 Principal of the Year as selected by the Pennsylvania Principals Association. He graduated from Upper St. Clair High School and returned to the district in 2007 as an elementary school teacher. He then served as associate principal for program planning and innovation before being named the high school principal.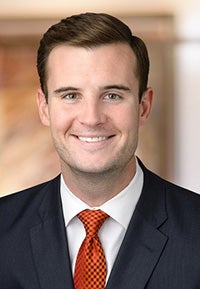 2010
Kevin M. McGrath A&S '10 was named to the 2023 Pennsylvania Super Lawyers Rising Stars list in the areas of business and corporate and mergers and acquisitions. He's a member of the business law department at Hamburg, Rubin, Mullin, Maxwell & Lupin, a leading law firm in eastern Pennsylvania.
2012
Jake Oresick LAW '12 recently published "The Pittsburgh Novel: Western Pennsylvania in Fiction and Drama, 1792-2022" (Penn State Libraries Open Publishing), which he wrote with his father Peter Oresick EDUC '77, A&S '81G. It's an annotated bibliography of all known fiction set in any of Pennsylvania's 26 westernmost counties. When Peter died before the composition could be completed, Jake stepped in as a co-author to ensure its publication. Read it online for free. 
2016
Chris Bennett A&S '16 screened his short film "How to Save a Baby from a Snake Attack," a dark comedy and parody of job training videos, at the Short Short Fest in Pittsburgh in July. He lives and works as a motion designer in Madison, Wisconsin, and is a member of Pittmo, a group representing the Pittsburgh design and animation community.
Ellie Martin A&S '16G released her debut album, "Verdant," a collection of original jazz songs inspired by her experiences as a woman, mother and cancer survivor. Over the summer, she embarked on an album tour that took her to multiple cities in Ohio, Indiana and Pennsylvania. She lives in Toledo, Ohio, where she teaches at the University of Toledo and the Toledo School for the Arts.
2018
Jessica Gaynelle Moss LAW '18 was recently named to the Charlotte Business Journal's list of 40 Under 40. Moss is an artist, curator and custodian of Black art and the creator of platforms and spaces that support and invest in Black artists. She's the founding director of The Roll Up CLT, an artist residency program, and has previously worked at the Harvey B. Gantt Center for African-American Art + Culture, The New Gallery of Modern Art, the Hyde Park Art Center and the National Portrait Gallery.
2022
Brittney Knotts A&S '22G and Christine Case A&S '23G were awarded postdoctoral fellowships through the American Council of Learned Societies' Leading Edge Fellowship program, which places recent PhD graduates with local social justice nonprofit organizations. Knotts will join Vital Voices Global Partnership in Washington, D.C., as program coordinator for youth activation, in September. Case will join the Children's Defense Fund in D.C. as a narrative strategy specialist in September.
2023
Ariel Barreiro CGS '23 became a Zed Factor Fellow, part of a program meant to empower aspiring space and aviation professionals. She interned with The Planetary Society, where she learned scientific journalism and strategic communications. As part of Zed Factor, she also completed a community outreach project in the aerospace industry in Pittsburgh.
New job? Big move? Just married? Don't forget to submit your own Class Note!
This story was published Aug. 31, 2023. It is part of Pitt Magazine's Fall 2023 issue.