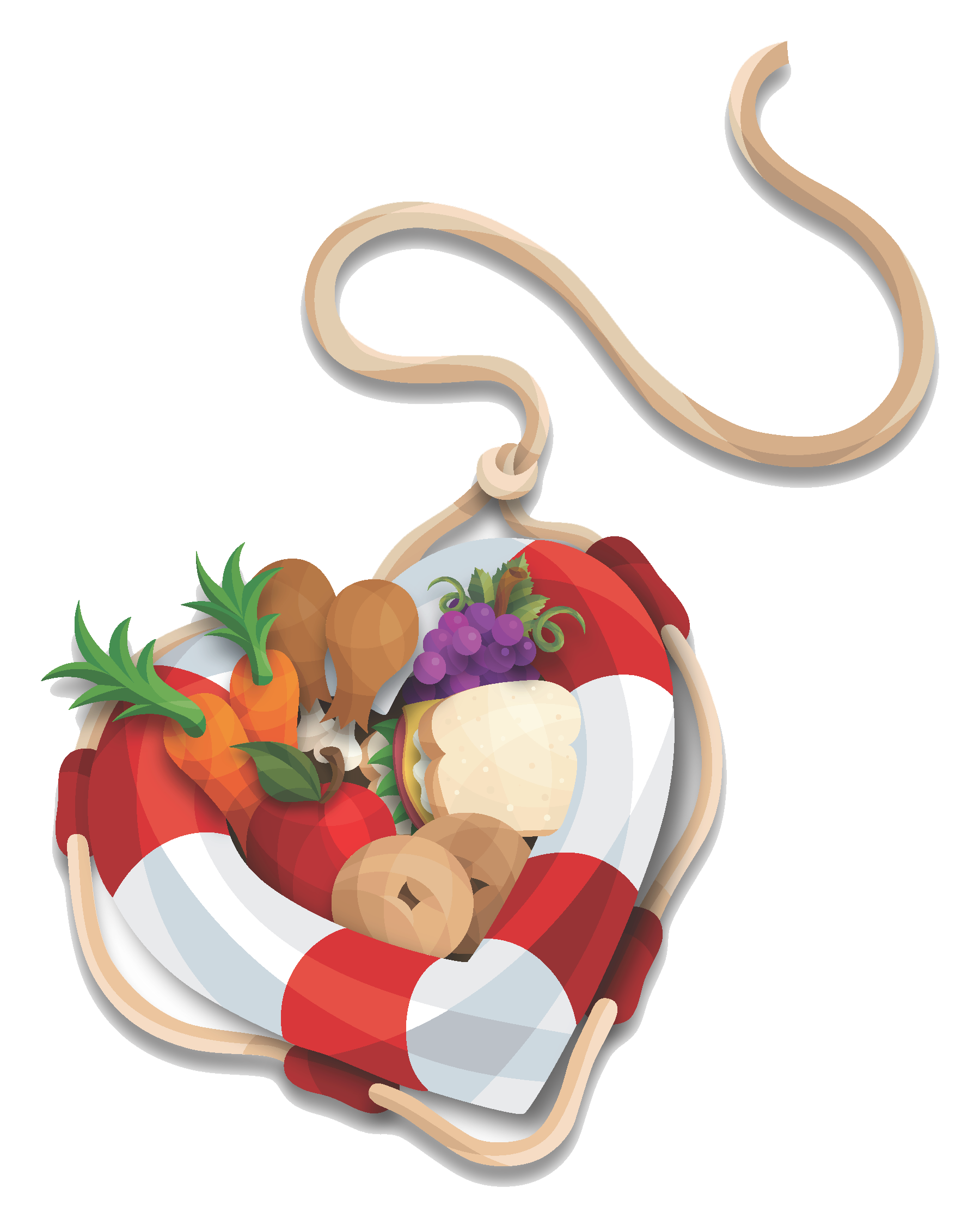 On a Thursday night, three undergrads gather near the entrance of Market Central, the largest dining hall on the Oakland campus. It's dinnertime, but they aren't here to eat; they are on a mission.
With the small group assembled, senior computer science major Emily Hanna leads the way on a familiar path through the sprawling facility. They stride through the scents of savory soup and sizzling vegetables, past a line of hungry students waiting for grilled chicken, and to the kitchen doors. Once inside, they beeline to the walk-in refrigerator, where much of their quarry awaits.
The trio volunteers with the University of Pittsburgh's chapter of the Food Recovery Network, a national organization devoted to helping students reduce food waste on college campuses and fight hunger in their communities. Throughout the week, Pitt's Food Recovery Heroes visit Market Central, Oakland Bakery and Market, the Perch at Sutherland hall, and other University eateries to collect quality foods that go unsold. They then distribute the chow to local shelters, soup kitchens, and after-school programs where it will reach those in need.
Hanna, the club president, works quickly with her fellow volunteers. They pack boxes with the untouched leftovers that Pitt Dining Services staff has put aside for them in the refrigerator. Within 20 minutes, the heroes make their exit, their arms filled with about 15 pounds of salads, bagels, sandwiches, and more. They rush through the evening to a waiting car and then they are off to deliver the bounty to the night's donation site.
When Hanna joined the club as a freshman, her interest in community service was unfocused, she says. Yet, as she learned more about food waste and food insecurity, she became more passionate. Between 30 and 40 percent of the country's annual food supply ends up as waste, according to the U.S. Department of Agriculture, and much of that fare is in perfect shape for eating when discarded.
"It felt like such a disconnect that these huge amounts of food could be thrown away while people were going hungry," Hanna says. "Joining Food Recovery Heroes allowed me to directly participate in a solution addressing these issues."
Working with Pitt Dining Services and local nonprofit 412 Food Rescue, the club has recovered and delivered more than 22,000 pounds of surplus food since its founding in 2014. The dedicated efforts have even received commendation in the City of Pittsburgh's "Climate Action Plan 3.0." The work also complements the University's other methods of reducing waste, which include removing trays from dining halls to help students resist loading up with more than they can eat. The initiative cut food waste at Pitt by 30 percent.
It seems the more good Hanna and her fellow Food Recovery Heroes do, the more driven they become. As they head back to campus after an evening delivering delicious eats to help feed Pittsburgh's hungry, the trio's focus turns to organizing the next pick-up. They're helping people and the planet—one bite at a time.
This article appeared in the Summer 2018 issue of Pitt Magazine.