The biker stared at his phone as he pedaled down the sidewalk, seemingly unaware of the busy intersection ahead. Steve Casner, standing at the corner, saw the young man breeze by but it was too late to stop him. He rode into traffic without looking up, only narrowly avoiding a collision.
Casner (A&S '90G), a NASA researcher specializing in the psychology of safety, says these kinds of careless mistakes are becoming more common, and not just because of mobile phones. Despite modern safety advancements, the rate of accidental death in the United States has been on the rise since 1992.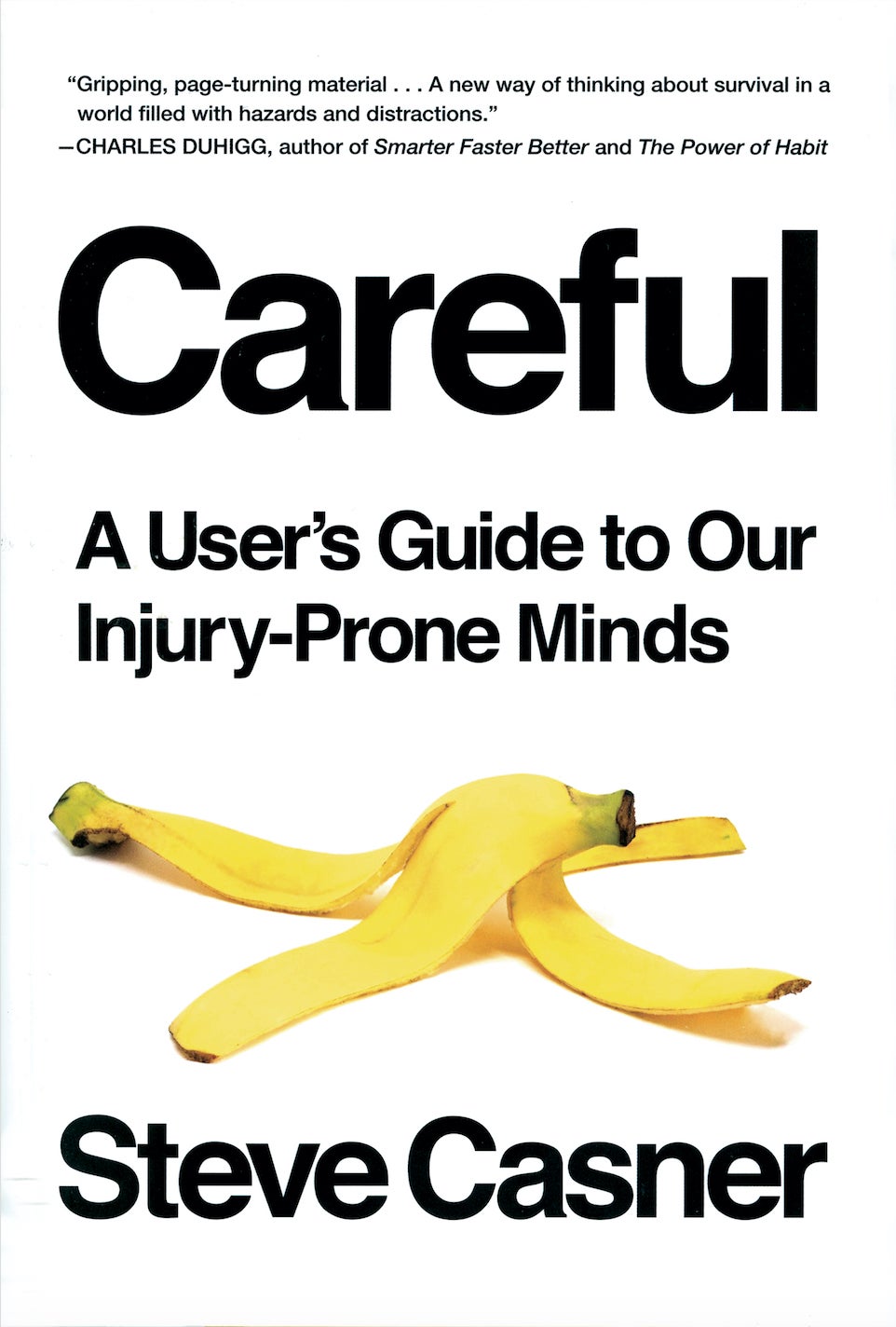 In Careful: A User's Guide to Our Injury-Prone Minds (Riverhead Books), Casner explores how we put ourselves in harm's way by underestimating risks and overestimating our own abilities. Through real-life examples, scientific studies, and conversations with experts, he argues that the next safety revolution won't come from design or technology; it must take place in our minds.
Take the biker's attempt to multitask. Casner cites research showing that effectively paying attention to more than one thing at a time may not be possible. Understanding our limitations, he concludes, could save us all some serious pain.
Casner explored the human mind at Pitt as a graduate student in the Intelligent Systems Program, one of the country's first academic programs with a multidisciplinary approach to applied artificial intelligence. His studies ranged from computer science to psychology to art as he learned to make computers "behave in human-like ways." After earning a PhD, Casner was hired by NASA, where today the psychologist works with the Human Systems Integration Division. There, he studies safety in relation to interactions between humans and computer programming—how pilots work with automated cockpits, for example.
As a hobby, he keeps track of national safety statistics. When he noticed the number of accidental deaths steadily rising, he thought, "We've already made aviation safer. Why not give the rest of the world a shot?"
The result is Careful, a book praised by publications including the New Yorker and Wall Street Journal. But for Casner, the real challenge is just beginning: convincing others of our fallibility.
"Eventually," he says, "I think people will stop and say, 'Hey, maybe I'm not as invincible as I thought I was.'"
Superman has kryptonite, he writes. We have ourselves.
Bookshelf Briefs
Beautifully Said (Quarto Books) This collection of quotations by and stories of women and girls from throughout history is intended to inspire readers to invent, explore, lead, and overcome. Coauthored and edited by Alicia Williamson (A&S '13G), it draws on voices the likes of architect Zaha Hadid and astronaut Mae Jemison, and is designed to be shared.—Caroline Eddy
Animals Strike Curious Poses (Sarabande Books) Writer and actor Elena Passarello (A&S '00) reintroduces readers to famous animals past and present in her latest collection of essays. Through the stories of unique beasts like Yuka the Mammoth and Mike the Headless Chicken, Passarello explores muth, history, and science to give new meaning to the cultural immortality of animals.—CE
All That's Left to Tell (Flatiron Books) An American is taken hostage while working in Pakistan, where he is bound and blindfolded for weeks and visited every day by a mysterious woman. In his debut novel, Daniel Lowe (A&S '83G), a professor of English at the Community College of Allegheny County, weaves together a story about heartbreak, family, and redemption.—CE
History from the Bottom Up and the Inside Out (Duke University Press) In a rethinking of social and labor history, James R. Barrett (A&S '81G), a professor at the University of Illinois Urbana-Champaign, investigates how immigrants became Americanized through race and class identities. Using personal testimonies, Barrett investigates the more intimate side of social history, building on the histories of work, migration, and radical politics in early 20th-century America.—CE
Opening image: Steve Casner
This article appeared in the Summer 2018 issue of Pitt Magazine.