In 1965, Marna Cupp Whittington, a first-year student at the University of Delaware, had the same fashion staple as many of her female classmates—a long raincoat. 
"Women weren't allowed in class unless they had a skirt on. If you wanted to wear pants, you rolled them up, put on a long raincoat, and went to class," recalls Whittington. Needless to add, the glass ceiling for women in the workplace at that time was barely above the ground.
Whittington—who earned her master's degree (1970) and PhD (1974) in psychology at Pitt—acknowledges she has been a woman in male-dominated fields most of her life, including when she was Delaware's secretary of finance: "The state legislature passed a declaration when I had my second daughter, congratulating me as the first cabinet secretary in the history of the state to have a baby."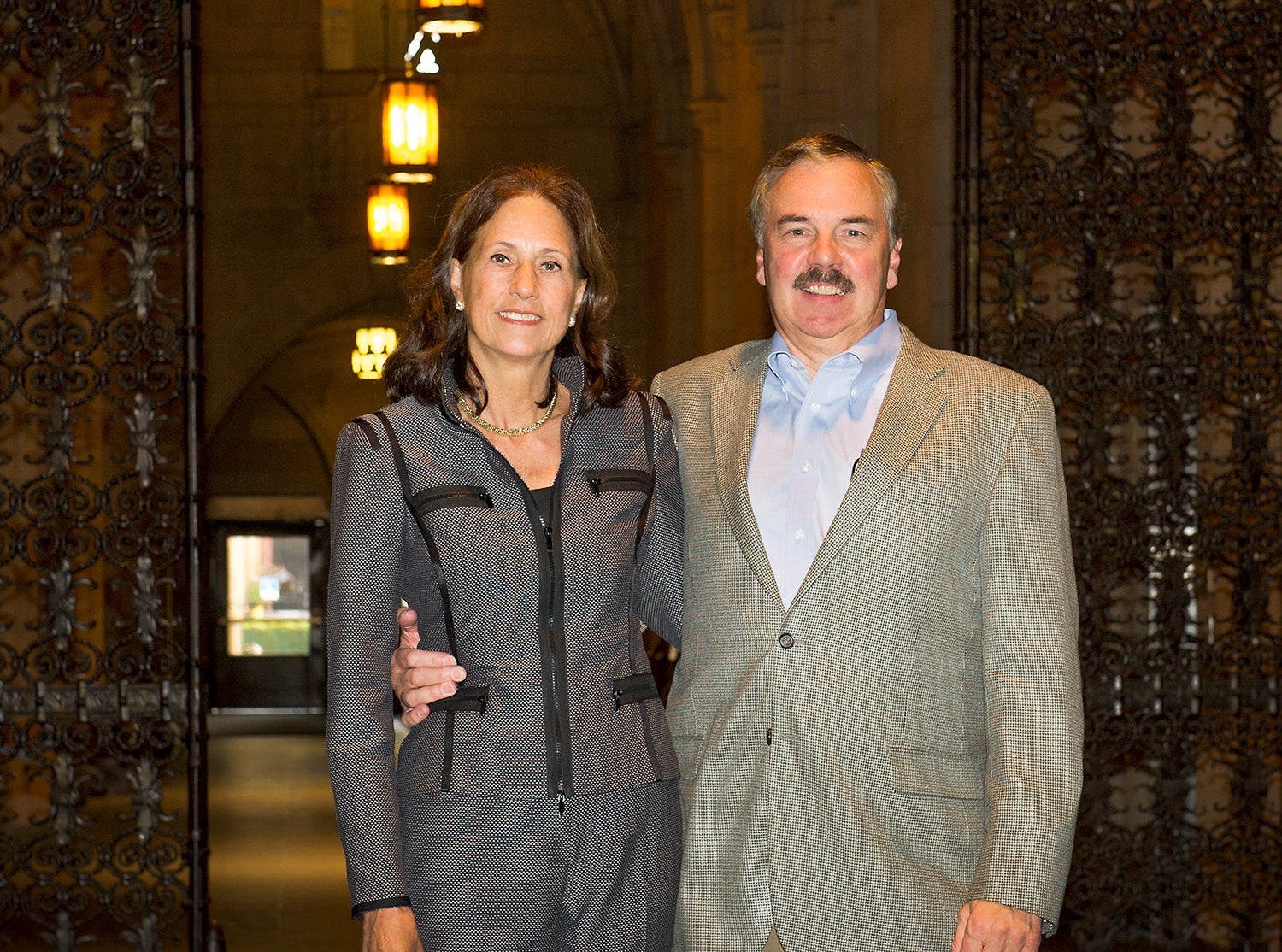 Her husband, Pitt alumnus Tom Whittington (LAW '71), also remembers how his wife's pregnancy was viewed in the professional workplace: "They ran a pool in the office as to when, or if, Marna would go back to work after the baby was born…here she was with a 'fancy degree' and a husband who was an attorney, and she obviously, quote, 'didn't need to work.'"
Perhaps she didn't need to work, but work she did, amassing an impressive career. Among the highlights were serving as secretary of finance for the State of Delaware; executive vice president and CFO of the University of Pennsylvania; managing director and COO of Morgan Stanley Investment Management; and CEO of Allianz Global Investors Capital from 2001 until her 2012 retirement.
Along the way, she was often the first woman to hold the respective positions and, at times, the only woman in the room. 
"Things are much different today in terms of a more level playing field for women and opportunities for promotion," says Whittington. "It's easier for my daughters than it was for me, and I'm committed to making sure it will be even easier for my granddaughters." 
To assist women in their professional endeavors, the couple, in 2005, endowed the Whittington Fellowship in the Dietrich School of Arts and Sciences. 
Each year, the Whittingtons meet the fellow. The current recipient, Kiera Kean (A&S '18), grew up outside of Rochester, N.Y., playing math games at the kitchen table with her dad. She toyed with pursuing a degree in creative writing but instead focused on math.
"Now I'm writing beautiful number poems," she says of her graduate work that is exploring ways to improve mathematical equations to solve computational fluid dynamics problems. Such equations are used to model the weather, ocean currents, and airflow around objects—including airplane wings and automobiles. Kean plans to work in the private sector applying those equations to real-world problems.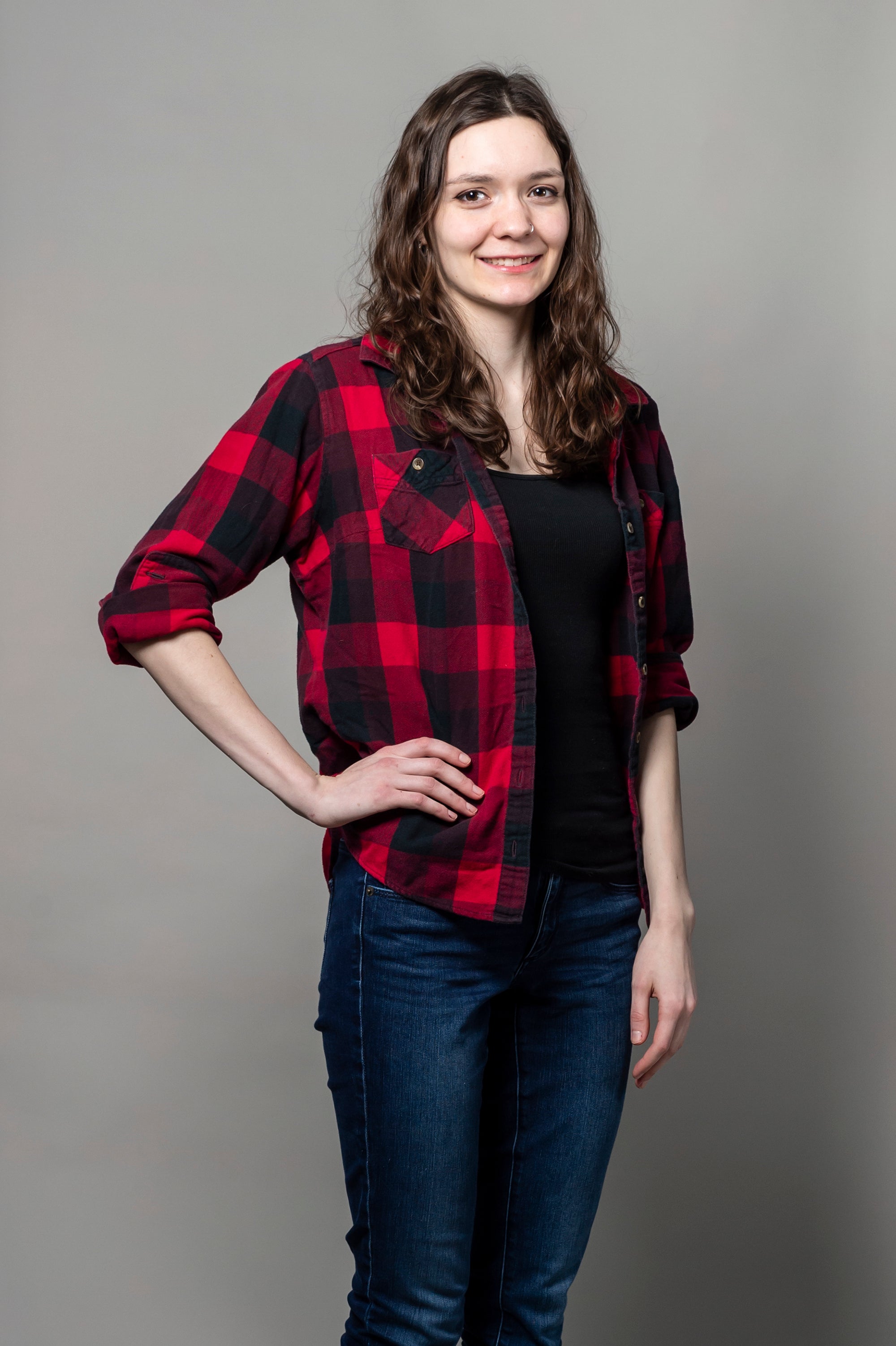 Receiving the scholarship and meeting with the Whittingtons has enhanced her motivation: "I just can't let them down."
The Whittingtons understand the need for motivation. Nationally, less than 60 percent of those who begin a PhD finish within 10 years. Sometimes it's more than they can handle intellectually. Sometimes family obligations get in the way. And sometimes, it's a simple fact of the money running out before they are done writing their dissertation.
To improve the completion rate at Pitt, the Whittingtons have once again partnered with the Dietrich School, creating the Whittington Dissertation Fellowship. This fellowship is for doctoral candidates who are in their last year and need support in writing their dissertation. 
The pilot program will fund three PhD students, who will focus on their writing and have access to mentors, says Holger Hoock, associate dean for graduate studies and research in the Dietrich School. By offering three fellowships, Hoock believes the recipients will provide encouragement and support to each other. Additionally, the recipients will host professional development events exploring women in science and other areas where women are underrepresented.
"This program is intended to help bring all of our graduate students to a timely completion," says Hoock. "Just having Dr. Whittington share her story is motivating."
Whittington says she is excited to be among the mentors: "My belief is that if you get quality students with high aspirations and give them opportunity, the world will be a better place."
Gifts: Boxed
"The reasons to give back to Pitt are as varies as the donors. However, the result is always the same: opportunities for others to thrive."—Chancellor Patrick Gallagher
"I believe it is my responsibility to do what I can to provide others with a helping hand," says John E. Heller Jr. (BUS '90G). That helping hand most recently has come in the form of an endowed scholarship in the Joseph M. Katz Graduate School of Business intended to open the doors of education to students from underrepresented groups. 
Family, travel, and Pitt top the list of priorities for Howard Lang (MED '61) and Carol Lang (A&S '63G). All three have shaped their lives. But they attribute much of their career success to the quality education they received at Pitt, and they want to support others who seek the same outstanding education. To that end, they endowed two scholarships and have also included the University in their estate plan.
The 2019 Department of Civil and Environmental Engineering Distinguished Alumni awardee Ruthann L. Omer (ENGR '83) recently pledged a gift to the Swanson School of Engineering to create the Omer Family Scholarship to support students in the Department of Civil and Environmental Engineering. She was the first female municipal engineer in Allegheny County and says she established the fund "in an effort to help women and others achieve their aspirations while preserving my family's legacy in civil engineering at Pitt."
This story appeared in the Spring 2019 edition of Pitt Magazine.