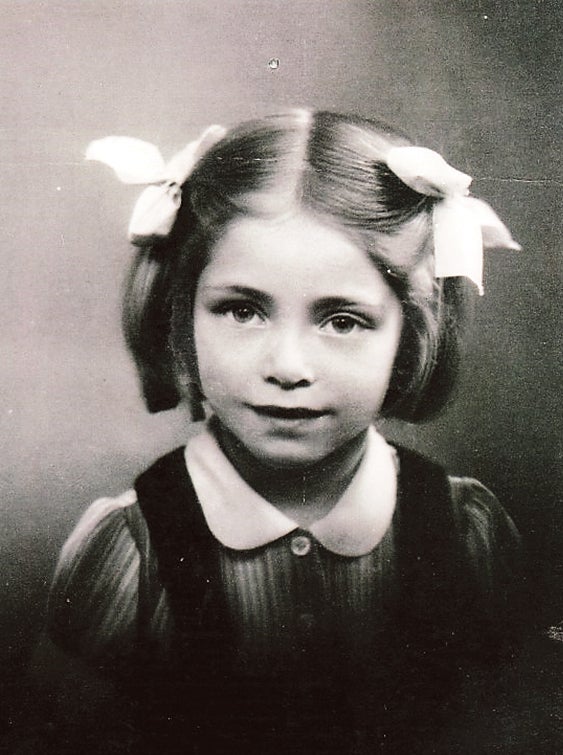 In 1968, Keith Sachs was strolling through New York City's Central Park when he first saw the woman who would become his wife. The graduate of Pitt's business school introduced himself to the kind and lovely Renée Lyszka Lisse. Over time, they fell in love, and he learned of her tragic early life.
Renée was 4 years old in 1944 and living in Nazi-occupied Paris when her Jewish mother was arrested and sent to a detention camp. Unable to stay in Paris, she became a "hidden child" of the Holocaust and was sent alone by train to southern France where an aunt safely concealed her. Years after the war, she came alone to the United States, where she eventually met and married Sachs.
The couple settled in East Windsor, N.J., and had two children. Renée taught foreign languages and Sachs (BUS '65) joined CBS/Sony, later serving as vice president of Information Technology and Strategic Sourcing at Sony Corporation of America.
Throughout her life, Renée struggled to understand why she survived World War II while 1.5 million other children perished. She decided it was so she could share her story and encourage others to prevent hate and suffering. For decades, she spoke to groups of children and adults about the Holocaust.
When she died in 2015, Sachs vowed to continue her mission. Using her video memoir and presentation materials, he shares her story with schools, universities, and religious organizations. He's been named an Authorized Volunteer Holocaust Speaker by the State of New Jersey Commission on Holocaust Education and established the Renée Lisse Sachs Charitable Trust for the Benefit of Humanity.
"Renée was not only my wife, she was my teacher," he says. "She taught me to speak out against tyranny before there is another Holocaust, and that's what I plan to do for the rest of my life."
This article appeared in the Winter 2018 issue of Pitt Magazine.