In 1812, a young entrepreneur from New York arrived in Pittsburgh to make his fortune. He founded a pharmaceutical firm and a cotton mill, and quickly became one of the city's most well-heeled men. Eventually, he traveled to the South on business, where he was confronted with the horrors of slavery, a reality that transformed his worldview.
Returning North, Charles Avery resolved to use his business acumen to invest not just in industry but also in change. He joined the abolitionist movement in Pittsburgh and began channeling money to fight slavery. In the 1840s, Avery, who was also a Methodist minister, built the Allegheny Institute and Mission Church, later known as Avery College, which served as one of the nation's first vocational schools for African Americans. According to legend, trap doors in the school's basement led to an area used to hide escaped slaves traveling the Underground Railroad toward safety.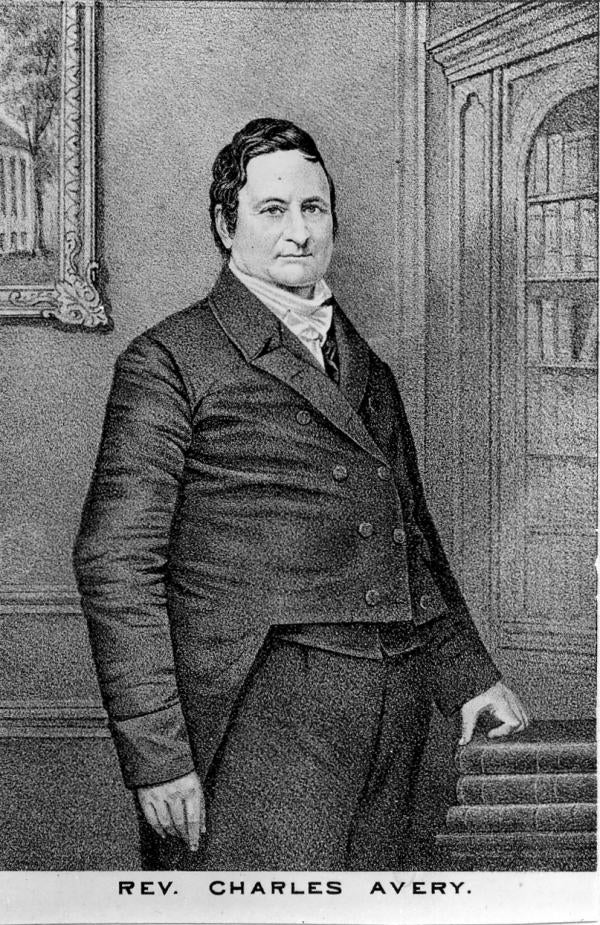 Avery died in 1858, but his legacy lives on, particularly at the University of Pittsburgh, which was still known as the Western University of Pennsylvania when he bequeathed it $25,000. The Rev. Charles Avery Scholarship is the University's oldest known endowed scholarship.
More than a century and a half later, the scholarship continues to support Pitt students. As an endowment, the principal donation was invested, with scholarship funding issued from interest income.
Last year, more than 100 people gathered at Pitt's Alumni Hall for a dinner celebrating Avery's vision and the transformative power of investments in education. Donors of various endowed Pitt scholarships and their beneficiaries met and shared their experiences. Benefactors spoke about what motivated them to give, and students explained how endowed scholarships—which now number more than 500—allowed them to pursue their passions as they build their futures.
Avery Scholarship recipient Lalit Molleti was in attendance and had the opportunity to meet Joad Davi, a relative of Charles Avery. A neuroscience major, Molleti received the scholarship based on his stellar academic record. He plans to become a doctor and is motivated by the selfless principles modeled by Avery. He has served as an emergency medical technician in his New Jersey hometown and has volunteered as a bereavement support specialist as the University of Pittsburgh Medical Center.
"Charles Avery is a role model whose values very much align with Pitt's mission 160 years later," says O'Neil Outar, former interim vice chancellor for institutional advancement, who was instrumental in organizing the event. "We felt the dinner was a fitting way to honor his remarkable foresight and leadership, and to inspire others to follow in his footsteps."
The Avery dinner is now expected to become an annual event at the University where the humanitarian's legacy, epitomized by his richness of heart and vision for advancing education, thrives.
Opening image: old Pittsburgh in illustration
This article appeared in the Winter 2018 issue of Pitt Magazine.