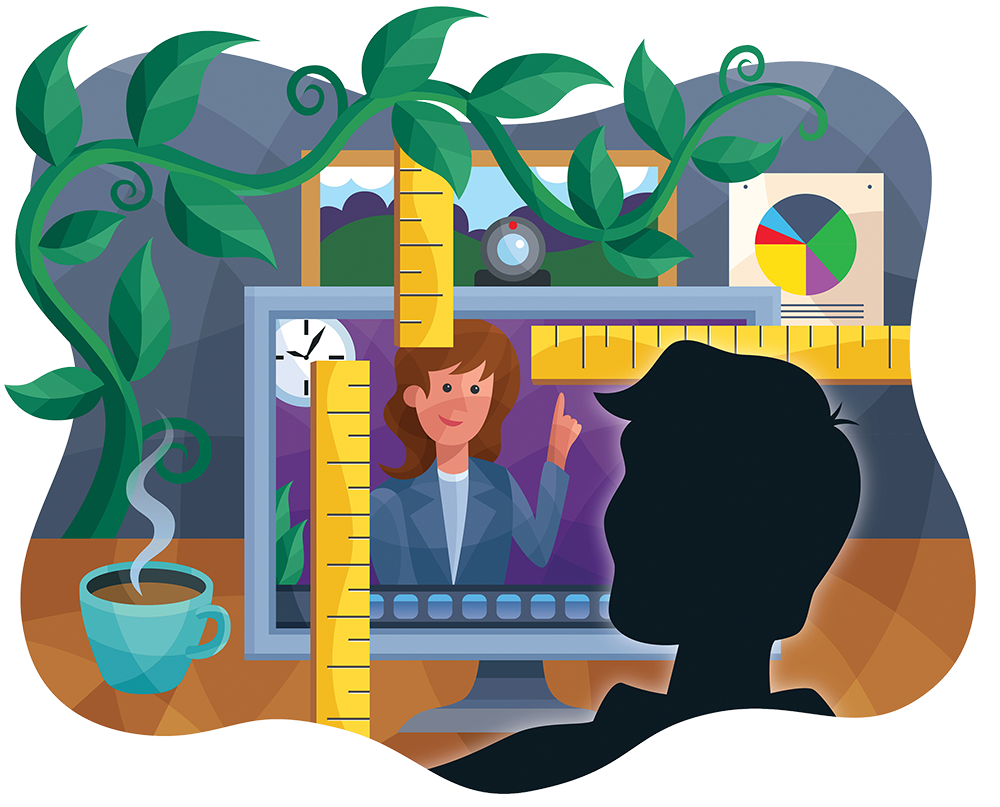 Andrea Michael isn't nervous—she's ready.
She'd better be. More than 60 Pitt computer science undergraduates are awaiting the Pitt senior's presentation and depending on her to provide a little leg up on their futures.
Over the next hour, Michael shares her slides and answers questions on behavioral interviews, which are often conducted by employers who are trying to deduce whether an interviewee would mesh with the employer's current team.
"The employer is sizing you up," she explains, drawing on knowledge gathered after experiencing dozens of internship interviews over the past three years.
Michael is one of several Zoom presenters giving job advice to the students this evening. It's all part of Zero to Offer, a relatively recent Computer Science Club internship training program dedicated to helping future Pitt grads accelerate potential careers in tech through personal guidance, lectures, mock interviews, resume reviews, networking and certification.
The ultimate goal is to make sure Pitt's aspiring computer scientists stand out to the recruiters of elite companies, such as Google, Jane Street and Qualtrics, that have available internships that can lead to outstanding career opportunities.
Like all of campus, the Computer Science Club is carrying on during the COVID-19 pandemic. Hindrances are part of the "new" normal. No get-togethers in large groups. No crowded face-to-face meetings. No sharing a pizza. No to about everything that's in person.
But it's still yes to friendliness. Still yes to community building. And still yes to learning and engaging through efforts like Zero to Offer, which is one of six new programs created by the Computer Science Club. This year, it's just meant adapting, like hosting Zoom meetings.
Zhengming Wang, a junior computer science major and the club's president, says that through the first few weeks of the school year, more than 150 students had already participated in Zero to Offer and other programming, which included resources on mentorship, diversity and company partnership.
As for Michael, she knows all too well the importance of community and belonging, particularly for those who are new to computer science. Two years ago, she changed her major from physics and astronomy to double-major in computer science and information science. She remembers feeling as though she knew nothing. But the Computer Science Club became a source of invaluable support.
"There are a lot of upperclassmen who just knew what they were doing and had gone through a lot of the things I had been struggling with," she recalls. "They served as a sounding board for advice."
Today, Michael is the sounding board. She works as an officer in the Women in Computer Science club and writes for an online anthology of advice and resources for computer science students. It contains information from Zero to Offer, an instructional guide for basic skills, and a potpourri of other helpful hints and tips.
One Zoom meeting at a time, Michael continues paying it forward.
This article appears in the Spring 2021 edition of Pitt Magazine.