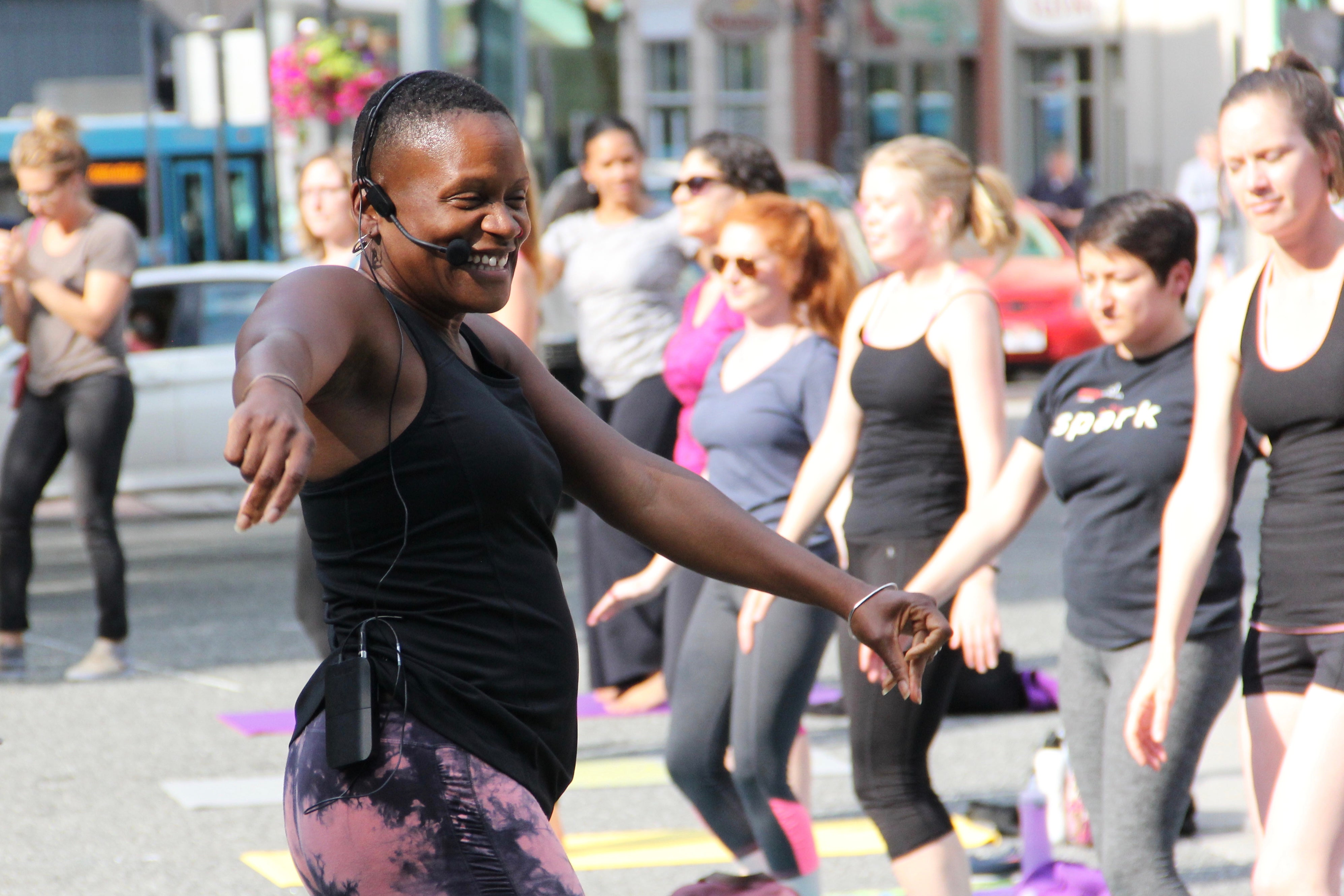 At the end of the yoga class, when everyone is relaxed yet invigorated by the hour's practice, instructor Felicia Savage Friedman introduces a final exercise. She asks the students to form a circle, with each person standing beside a classmate with a skin color different from their own. After instructing them to place their hands on their hearts and look each other in the eyes, she leads the group in a mantra: "When I am in that place of love, truth, light, and peace in me, and you are in that place in you, we are one."
"The mindfulness encouraged by yoga is ideal for self-reflection and discussion of race," Savage Friedman later explains. The Pitt alumna is an anti-racism trainer and yoga instructor with 22 years of experience and a belief in the connection between healthy bodies and minds, and healthy communities. She's taught her approach to yoga, which she calls "Felicia Fusion," to diverse groups of students in the Pittsburgh area, including those in the Allegheny County Jail and the Shuman Juvenile Detention Center. Now she's bringing the conversation about health and race to young people, particularly children of color, with the goal of promoting positive racial identity development.
Through Positive Racial Identity Development in Early Education, a program within Pitt's School of Education, Savage Friedman (CGS '01, EDUC '07) goes to community centers and schools to hold classes that combine yoga, drawing, and peer-to-peer communication. The safe and calming environment of a yoga classroom assists her in introducing and discussing ideas of self-love and the celebration of differences.
By helping youngsters embrace who they are, Savage Friedman says she hopes to "encourage future generations to find the joy within themselves and others."
This article appeared in the Summer 2018 issue of Pitt Magazine.