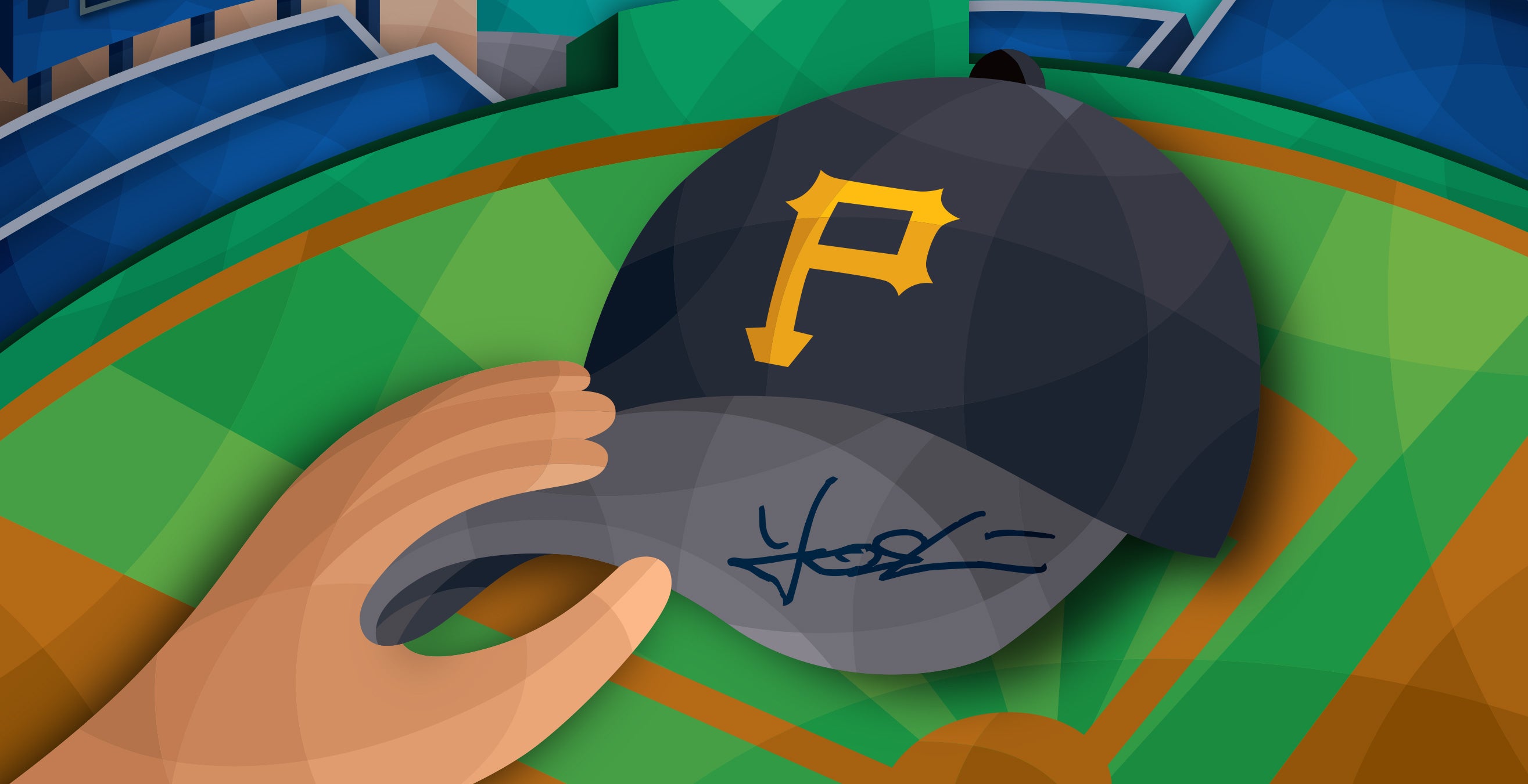 Outside PNC Park, despite the July heat, the buzz for this Friday night Pittsburgh Pirates game is building. The previous evening's baseball game against the Philadelphia Phillies was a nail-biter—the Pirates scored five runs in the bottom of the ninth inning. Tonight is the park's annual Pitt Night, and nearly 500 Pitt people, including University alumni and students, are expected to attend.  
Among them are 17 undergraduate students from Japan's Yasuda Women's University who are studying in the Pitt Department of Linguistics English Language Institute (ELI). Decked out in gray Pirates caps and ELI T-shirts, the students are here for the matchup and for a special pregame event: meeting Pirates player Yoshitomo Tsutsugo, who also hails from Japan.  
Rina Sakamoto says catching a Pirates game is a welcome break after five hours of daily English classes. She spent the afternoon poring over speaking and writing tests and preparing for final exams. ELI's Intensive English Program requires students to take 20 hours of classes each week, in addition to attending meetings with a conversation partner from Pitt.  
Social and cultural activities, such as attending a ballgame, visiting a museum, riding the Pittsburgh Pirate Ship or sampling the Three Rivers Arts Festival, are also essential parts of the five-month program, providing students opportunities to practice their English outside the classroom.  
"I love seeing their excitement and those lightbulb moments when they're on an activity like this and they learn a word or they get to use a grammatical structure that they learned in class," says Rob Mucklo (A&S '12G), an associate director and senior instructor with ELI. "It's even more rewarding," he says, "when ELI students finish our program and then earn a degree from Pitt and become alumni."  
Although it's Sakamoto's first Pirates game, it's Naho Nitta's third. Her Pittsburgh homestay family brought Nitta, a baseball fan, to her first Pirates game. She enjoyed it so much that she returned with friends and saw a postgame fireworks show. Though Japanese baseball stadiums are typically larger, PNC is comparably sized to her hometown stadium, also located near a river and home of the Hiroshima Toyo Carp.  
Not everything translates as neatly though: Mucklo has brought peanuts and Cracker Jack to the game—ballpark snacks that bear little resemblance to Japan's traditional takoyaki, balls of batter filled with octopus, rice and other ingredients. And the Great Pierogi Race always requires some explanation.  
When the group is ushered down to the field level before the game to wait for Tsutsugo, Nitta is not shy. She says ELI has improved her speaking, and she shouts and waves to players heading to batting practice. One tosses her a baseball. She hopes Tsutsugo will autograph it.  
When he strides over, the students are ecstatic. Their section doesn't connect to the field directly, so they all rush to a nearby opening on the field, and suddenly, they're standing on soft red clay along the third-base line, snapping pictures with Tsutsugo.  
"I'm really happy to see students from Japan come over here and meet me," Tsutsugo says in Japanese, alongside an English translator. "It's a really good experience."  
He graciously takes a marker and gives autographs to anyone asking. Nitta gets her baseball signed and the brim of her Pirates cap: "Yoshi, #25."  
"Wow, I can't believe it!" she exclaims. "I will never forget this memory. A good memory."  
Eventually, Tsutsugo returns to the locker room and the students head up to the stands. Pitt Night is about to be in full swing, as fans decked out in black, blue and gold pour into the stadium for a Pittsburgh summer evening worth remembering.
This story is from Pitt Magazine's Fall 2022 issue. It was published on October 5, 2022.