When she moved to Pennsylvania from Massachusetts in the middle of seventh grade, it was too late for Angela Timashenka to run for student council or enroll in clubs. So, the active preteen decided to get involved in her new community by volunteering to chair her school's American Cancer Society Daffodil Days fundraiser. This proved to be an early sign of the youngster's enterprising nature. She was the top salesperson that year for her success selling flowers door-to-door on behalf of the charity.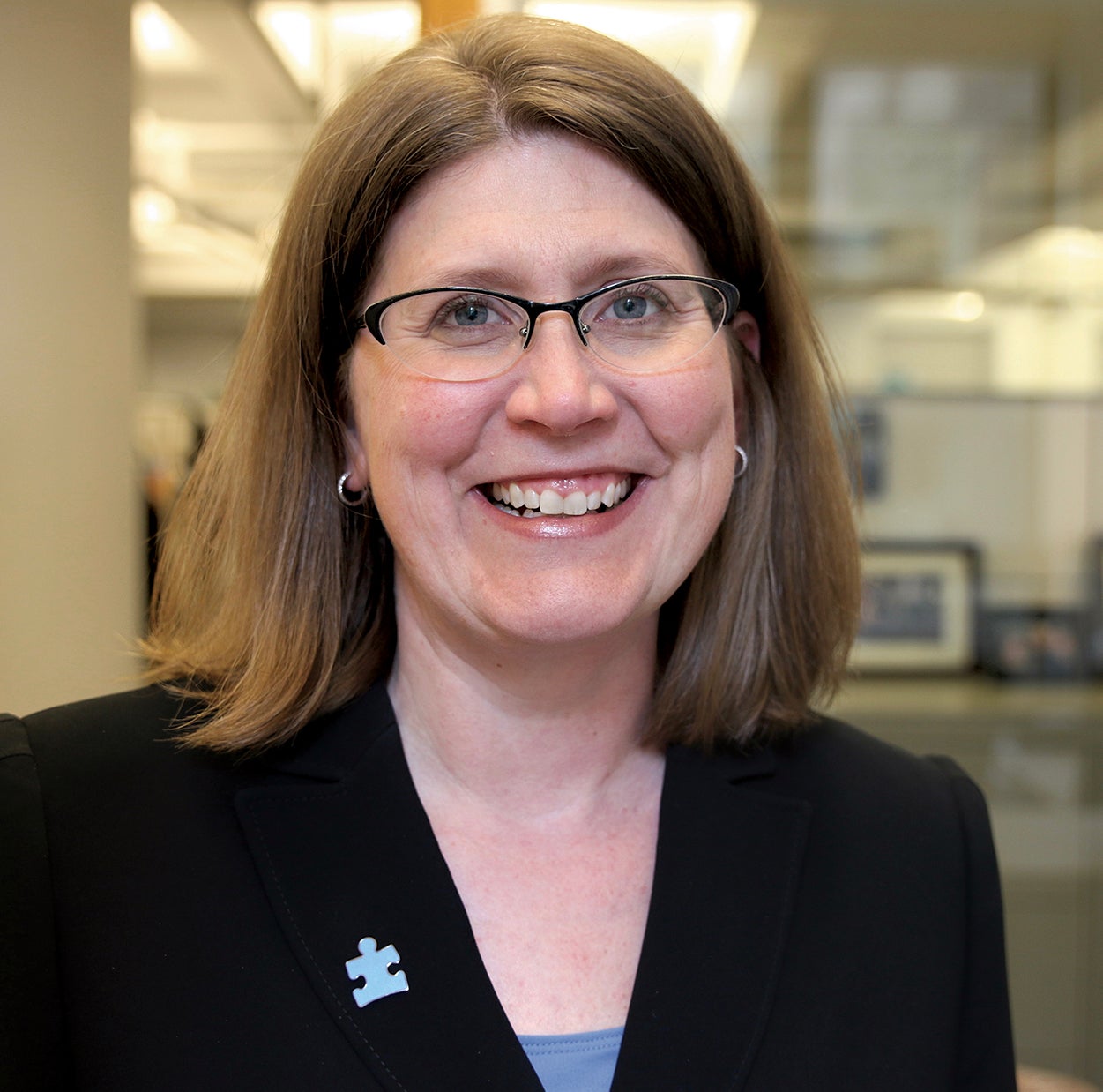 At Pitt, Timashenka pursued degrees in writing and communication, while the seeds of her experiences with volunteering and helping others began to blossom. The ambitious college student also honed her leadership skills working as assistant director of the Pitt Ambassadors Program, which, among other ventures, raised money for the general scholarship fund for students in need. After graduating, she joined the staff at Allegheny College and later earned a master's degree in business from Pitt while working at the American Lung Association. She then served in leadership positions with the American Cancer Society and the Alzheimer's Association.
"I would definitely say that a hallmark of my career is solving big problems," says Geiger.
In 2016, Angela Timashenka Geiger (A&S '92, BUS '97G) was unanimously elected president and CEO of the nonprofit Autism Speaks. Now heading the world's largest autism research and advocacy organization, she's eager to pursue new opportunities to help others.
"I would definitely say that a hallmark of my career is solving big problems," says Geiger. "That's what excites me about this role." At Autism Speaks, she sees the potential to build awareness around early diagnoses and interventions, and to help older children and their families as they start to age-out of state and federal support systems.
Her pursuit of supporting others has taken her all over the country, but Pitt remains her true home, she says. It isn't just where she found her focus; it's also where she met her husband, Richard Geiger (A&S '93, GSPIA '95). She remains connected to campus and, since 2012, has served on the board of Pitt's Alumni Association, where she continues to offer her trademark energy and giving spirit in service to others.
This article appeared in the Winter 2017 issue of Pitt Magazine.