Ace was in rough shape. The female American toad had a parasite, a prolapsed organ and a dire prognosis from a local veterinarian. But AAron Capouellez wasn't ready to give up on his beloved pet. He made call after call, including to the Pittsburgh Zoo and Aquarium, until he found an exotic pet vet who agreed to help.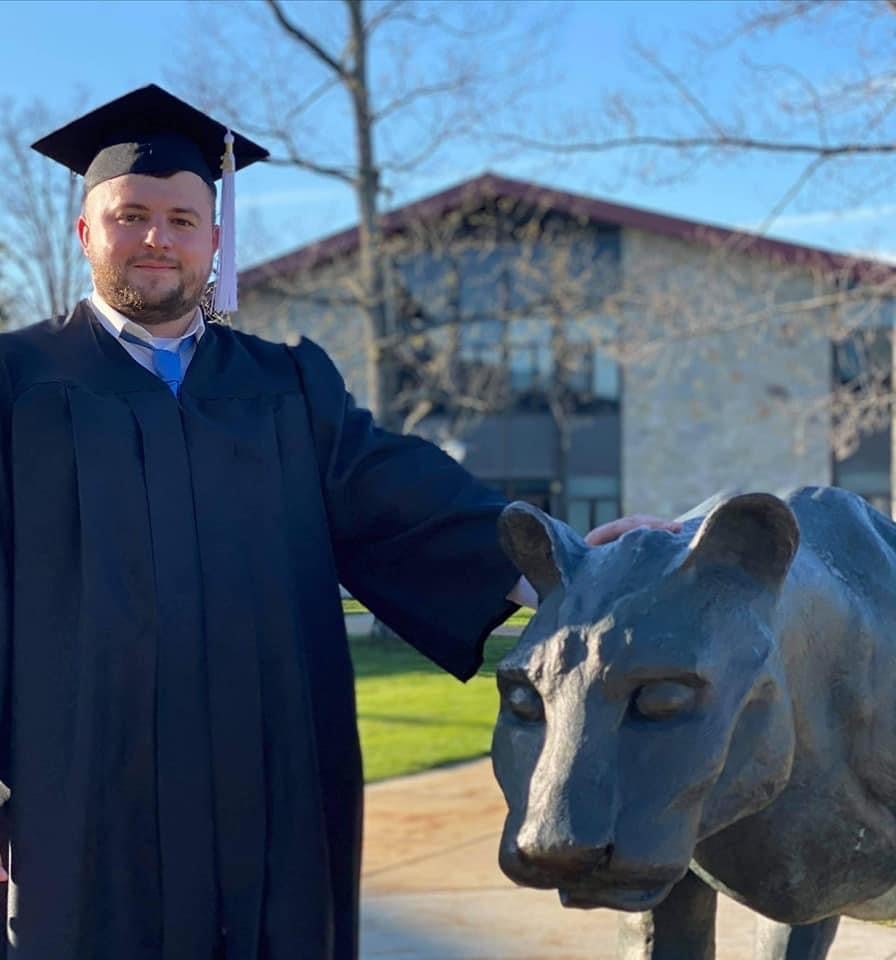 "That vet ended up saving her life," Capouellez says, "and I got a chance to see how tough and resilient she is."
The fulfillment Capouellez found in helping Ace through her near-death ordeal in 2018 altered his career plans. He leaned into his passion for nature, adding a biology minor in his final semesters at Pitt-Johnstown, where he was majoring in communication. Then, in 2021, he enrolled in a biology graduate program at Indiana University of Pennsylvania. Last year, he launched a nonprofit called PA Woods and Forests.
The organization hosts a range of events, including frog walks and millipede roundups, to educate citizen scientists about the best way to conserve the species living in their backyards.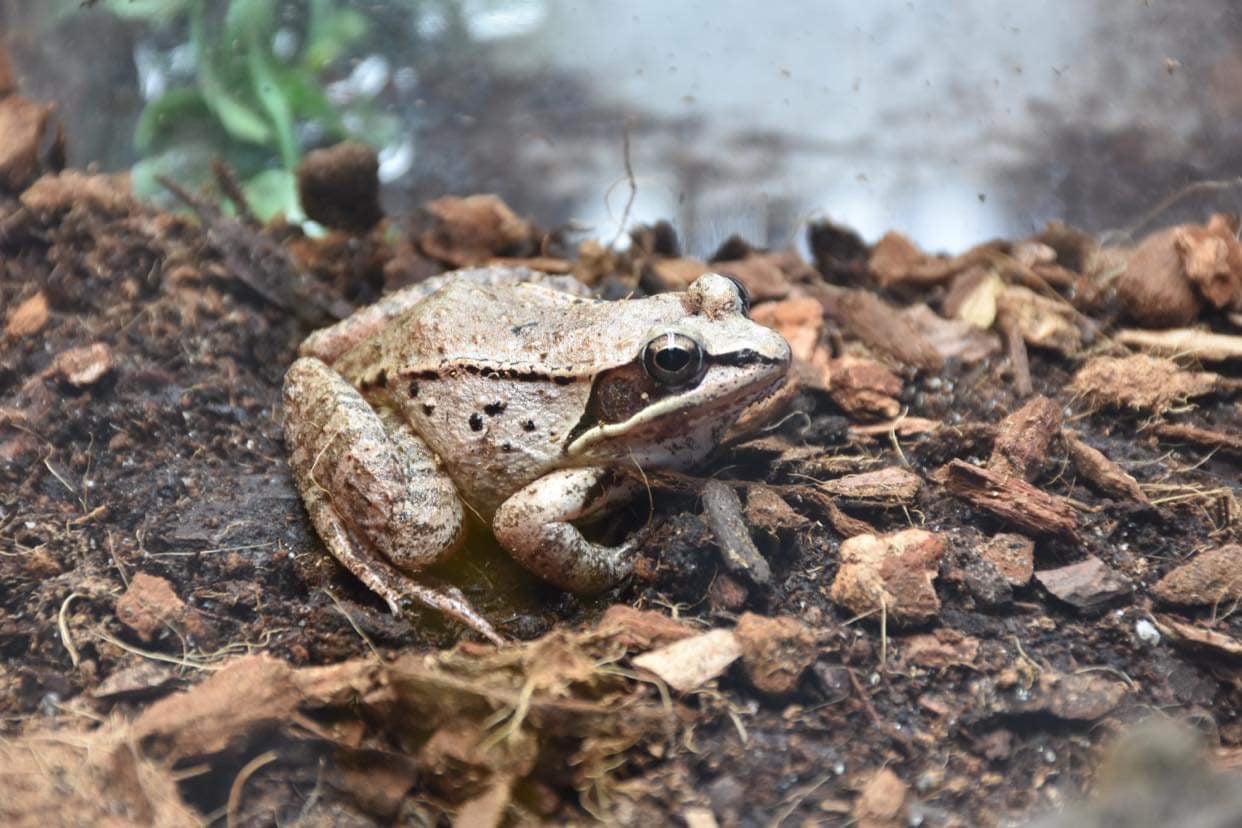 It also helps Capouellez (UPJ '21), a licensed state educator, document amphibian populations across western and central Pennsylvania. He recently uncovered populations of gray treefrogs in Cambria and Somerset counties, and he's searching for the elusive northern leopard frog, which has seemingly disappeared from the state's southernmost counties.
Meanwhile, Ace has become something of a star. In online videos, against a soundtrack of rock and rap music, Ace hunts roaches and hornworms, yawns for the camera and lazily soaks in her toad tub. Capouellez hopes her antics do for his viewers what they did for him — inspire a love of frogs and toads and a desire to preserve their habitat.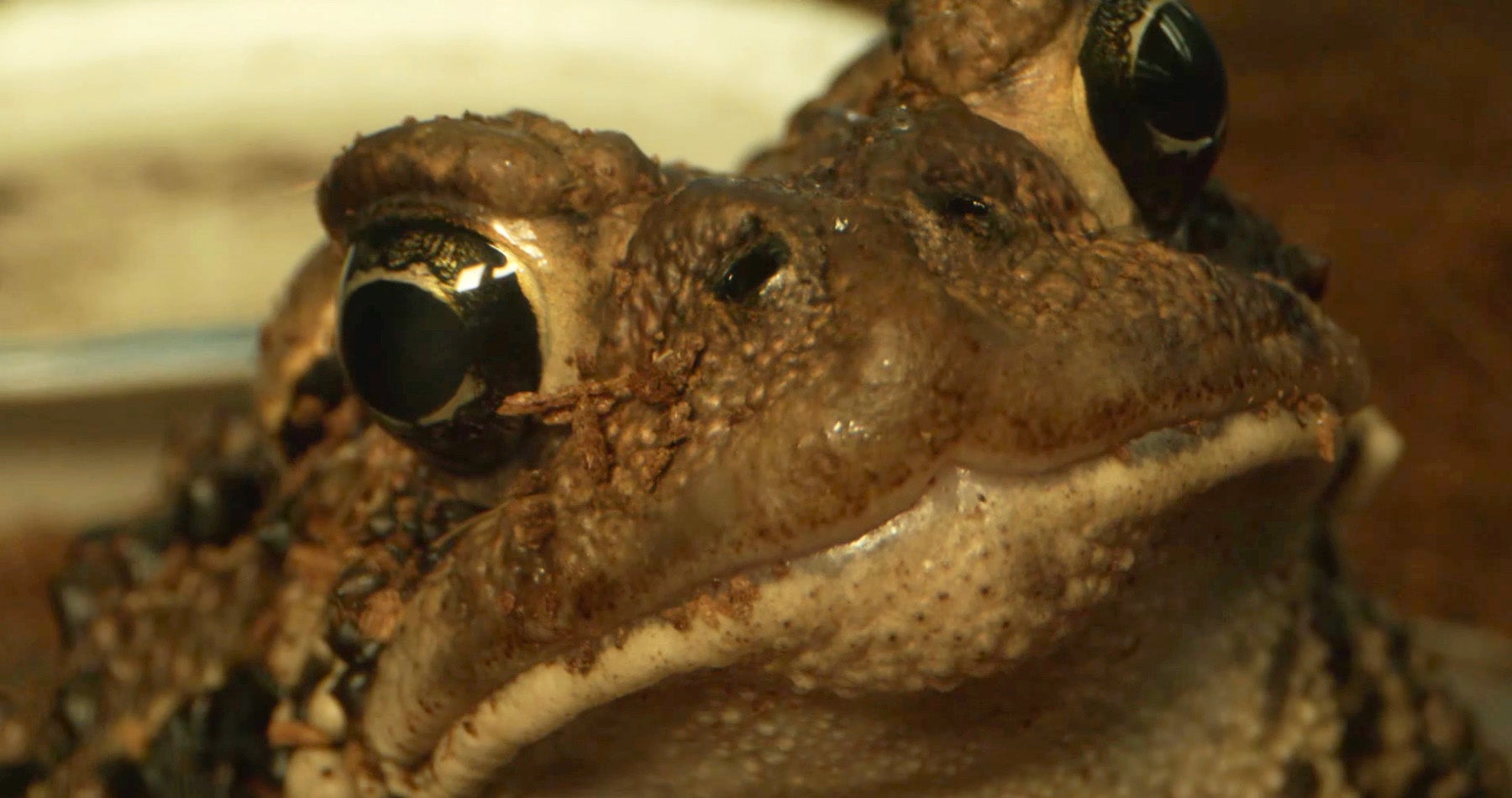 Easy Ways to Help Frogs and Toads, According to Capouellez
Don't litter: That trash destroys habitats and can be harmful to curious amphibians.
Skip treating lawns with chemical fertilizers: Amphibians absorb those harmful chemicals through their skin.
Avoid driving through wooded areas on rainy nights: A good rain gets frogs and toads in the mating mood. Taking the long way around saves lives.
This story was published on March 24, 2023. It is part of Pitt Magazine's Spring 2023 issue.