On the paths to successful careers, Pitt alumni do it all. They veer, they pivot, they persist, they overcome. But then there are those who take hard left turns, leaving the path they know to venture into uncharted territory.
Katy Nesbitt — the University of Pittsburgh's 2023 undergraduate commencement speaker — is one of those alumni. She earned a PhD in chemistry at Pitt before landing a coveted position as an assistant professor at Towson University near Baltimore. But, along the way, she nurtured a second passion: officiating professional soccer games. Eventually, she had to make a choice between the two.
"I knew my window for achieving my refereeing goals was always going to be decided by my physical ability, which has a limit," she told Pitt Magazine in 2022. "I had the evidence that I could be successful at my goals and that the sacrifice of leaving chemistry was worth it."
Last summer, Nesbitt (A&S '15G) made history as the first woman to officiate a men's World Cup final.
But she's far from the only Pitt graduate to take a leap into the unknown. We peered into Pitt Magazine's archives to find a few more alumni who demonstrate that a rewarding career path doesn't have to be a straight line.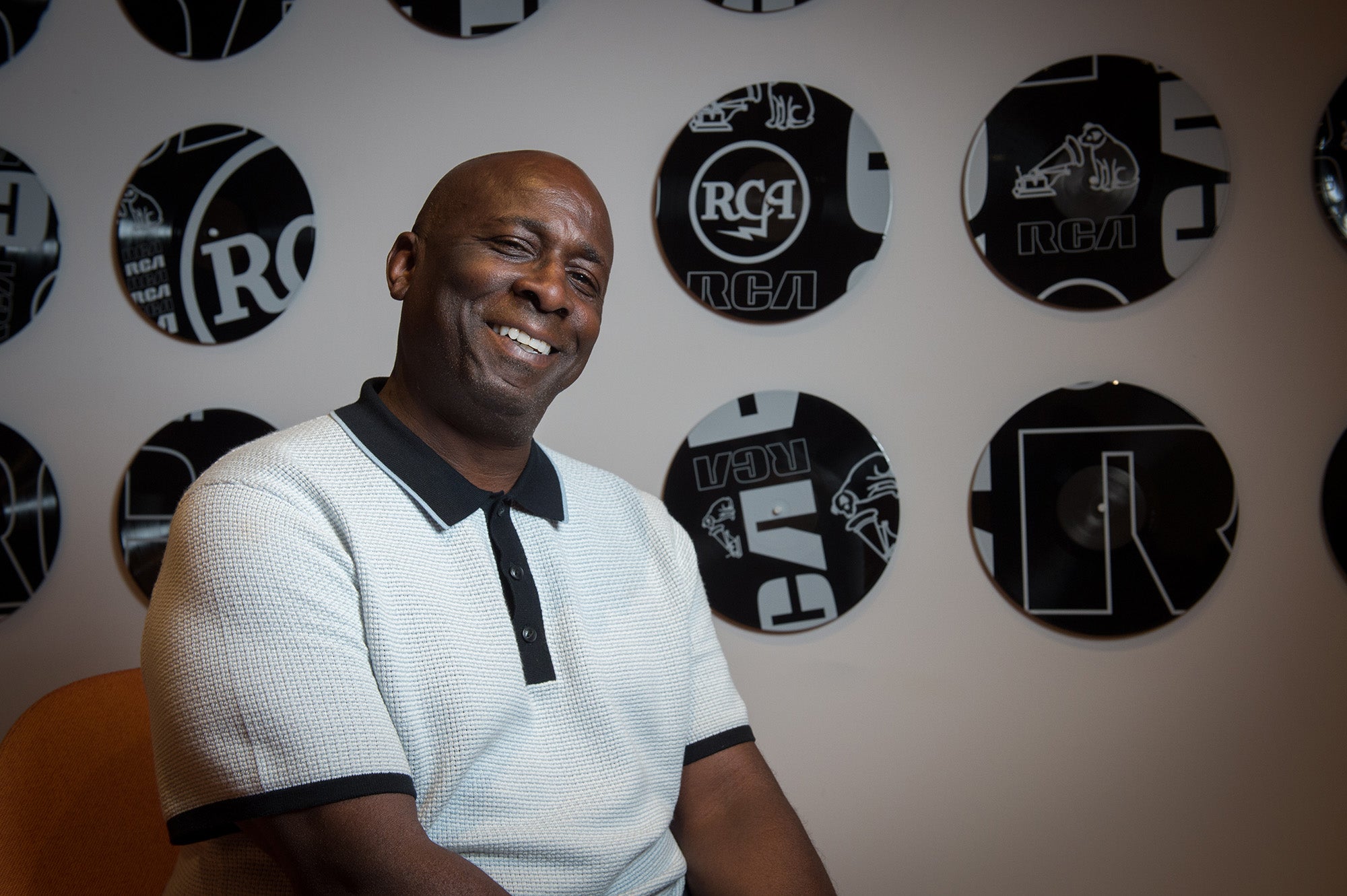 Geo Bivins: Following the Music
Even though George "Geo" Bivins felt "called to music," he built a thriving career in something a little less artistic — economics and data analysis. Yet, even after landing a job as an information systems auditor with the music company MCA in Los Angeles, he couldn't help but follow his passion. Bivins (BUS '82) began a street promotions enterprise that helped to kick-start the high-wattage career of rapper Notorious B.I.G. Eventually, his trajectory carried him to Jive Records, Capitol Records and RCA, a path that allowed him to promote high-profile gospel and hip-hop artists such as Alicia Keys and Usher.
Today, he continues to bounce to his own beat. Recently, The Living Legends Foundation, which honors icons of the music industry, named him a 2022 honoree thanks to his excellence and trendsetting in publicity, marketing and more.
Chris Taylor: Baking His Way
Sometimes, all you need in life is a really good cookie. That's what Pitt alumnus Chris Taylor delivers through his dessert-focused website, baking classes and cookbooks. Taylor (SHRS '04, GSPH '10), who is the director of infectious disease outbreak response and recovery at a national nonprofit, began his foray into baking in 2011. Alongside his husband, Paul Arguin, he's won more than 600 baking awards, including Best of Show at the American Pie Council's National Pie Championship.
The duo recently released a new book called "Fabulous Modern Cookies." Just like the pie recipes in their first book, these cookie recipes focus on fanciful flavors and — unsurprising for a public health grad — scientific precision.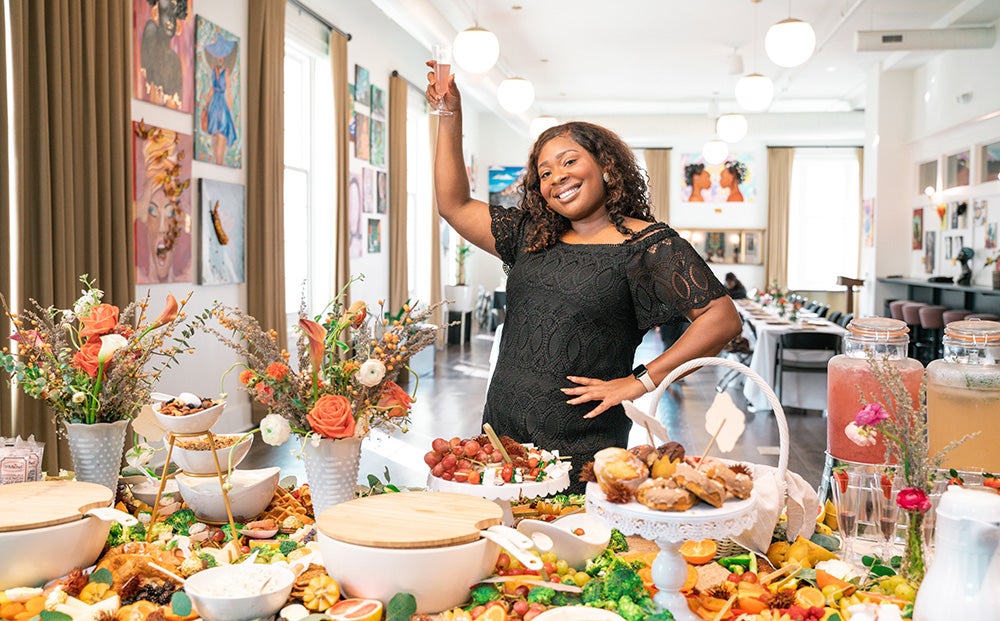 Tierra Thorne: Caring through Charcuterie
In 2020, Tierra Thorne, a dedicated youth and mental health social worker, wanted to help others find peace and comfort in the face of the COVID-19 pandemic and the murder of George Floyd. So, she took a leap — out of the clinic and into a different kind of creative care. She created Blanket & Board, a concierge catering company that "specializes in intimate gatherings and picnics featuring a charcuterie menu to promote self-care, civil discourse and connection."
Today, the business is growing — and so is Thorne (SOC WK '16G). She's left her social work position and is ready to invest full time in herself and her business.
"I'm still a social worker at heart," she says. "But now I'm using nature and food to connect people."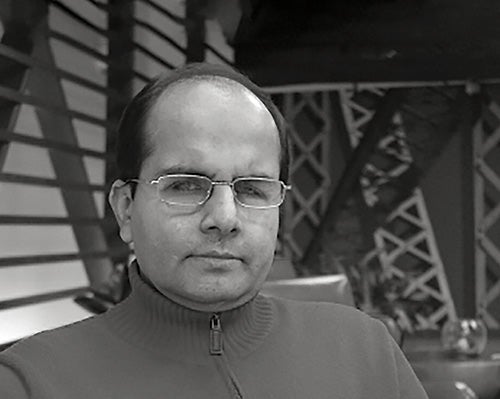 Abbas Quamar: Soaring to New Heights
The sky was no limit for 22-year-old Abbas "Bobby" Quamar. He was a top graduate from flight school and about to launch a career as a pilot. Then, an in-air accident injured his eyes, leaving him with irreversible blindness. Quamar (SHRS '18G), inspired by his mom, dedicated himself to beginning again. He left his hometown of Indore, India, and eventually landed at Pitt's School of Health and Rehabilitation Sciences, where he focused on assistive technology. His new direction helped him discover there is so much he can do, "not just for myself, but for others."
Today, he's still soaring as a noted researcher and assistant professor of rehabilitation counseling at the University of Arkansas at Little Rock.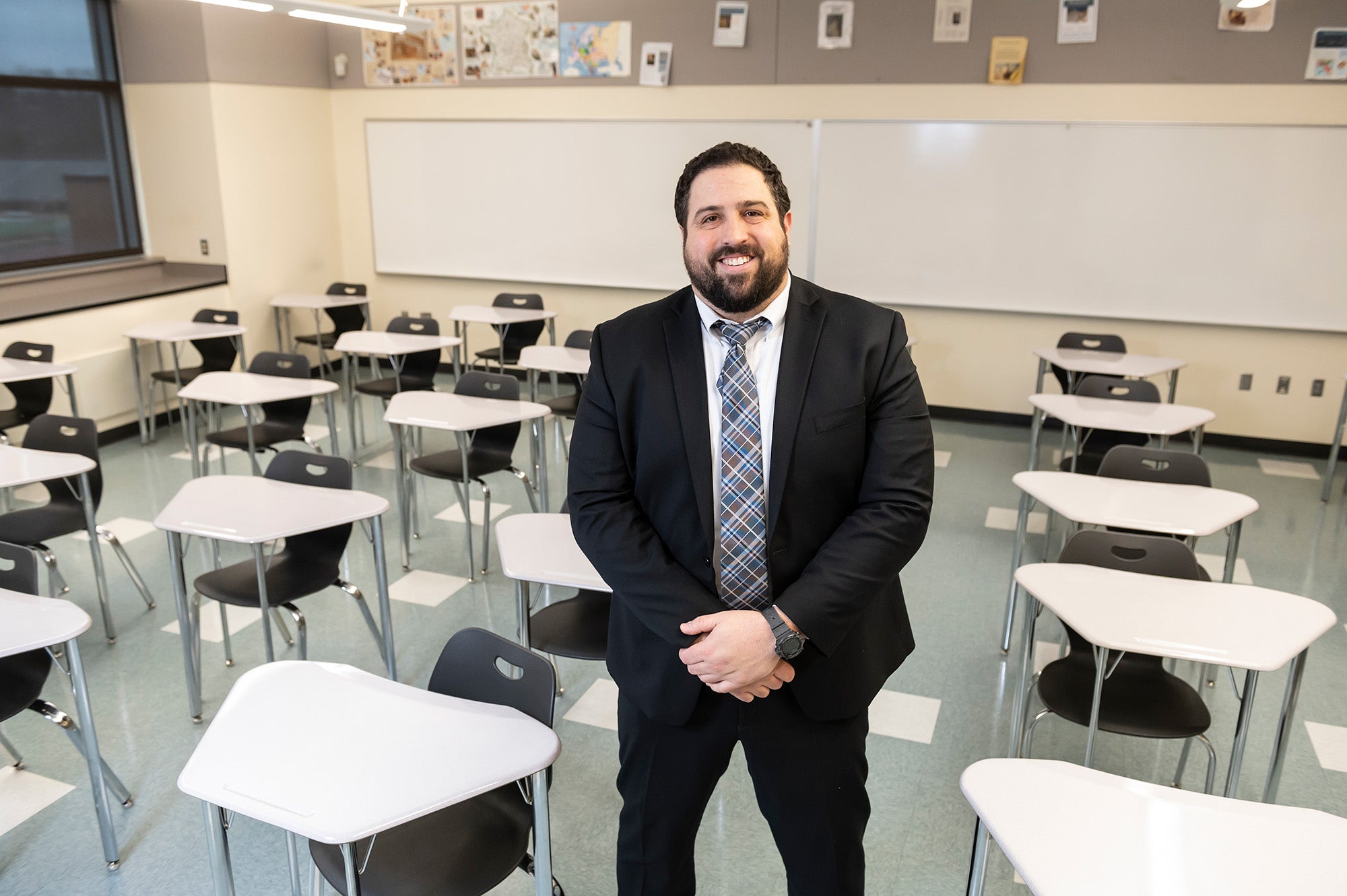 Joseph Villani: Flipping the Field
Playing professional football was Joseph Villani's dream. And he achieved it, making the rosters of the New York Jets, Tampa Bay Buccaneers and Atlanta Falcons. But then a shoulder injury forced him to reassess his game plan. Remembering the joy he got from coaching elementary-school athletes in his college days, Villani (A&S '05, EDUC '12G) decided to return to Pitt for his teaching certificate and then a master's degree. Today, he's the principal of Bethel Park High School, located outside Pittsburgh.
"Everyone's path is different, and there are numerous ways to get there, you just have to take the next step," he says.
This story was published on April 27, 2023.