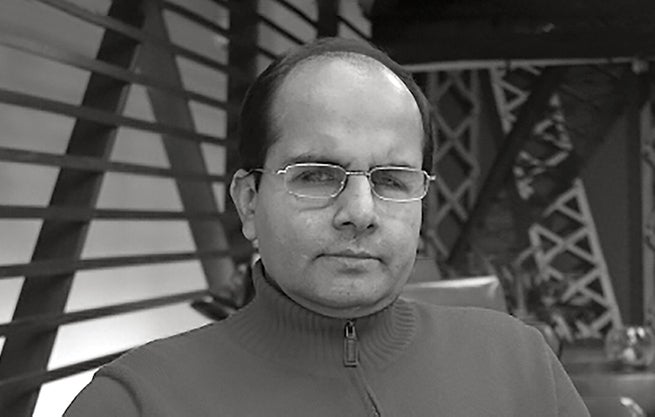 His trajectory seems clear and bright. At just 22, Abbas "Bobby" Quamar has graduated at the head of his flight school class and become a captain for Air India. But while guiding his plane in for a landing on a routine day, the unexpected happens.
A vulture suddenly collides with the craft, crashing into the windshield. Flying splinters and shards of plexiglass lodge in the young pilot's eyes. While the copilot gets them safely to the ground, Quamar's injuries result in irreversible blindness.
He remembers well how he felt upon learning his fate: "Depressed."
"What will I be able to do?" he asked himself. But his loved ones, particularly his mom, wouldn't let him give up.
He doesn't. Instead, the accident sends him on a revamped career path, one that eventually leads him from his hometown of Indore in central India to the University of Pittsburgh to study rehabilitation counseling. There, he says, he found a community of faculty and students committed to helping all people, including those with disabilities, reach their potential. "I discovered at Pitt there is so much I can do—not just for myself, but for others."
He directs his studies to Pitt's School of Health and Rehabilitation Sciences where he focuses on assistive technology, developing a unique tool that matches individual needs to suitable internet-connected technology, among other achievements.
Today, Quamar (SHRS '18) is an assistant professor of rehabilitation counseling at the University of Arkansas at Little Rock. There, he continues his research into promoting independence for people with disabilities and helping his students do the same. He's also establishing a foundation to honor his late mother, who helped empower him to find new wings to soar.
This article appears in the Summer 2020 edition of Pitt Magazine.