The first words poet Malcolm Friend speaks when he gives a reading are not his own. They belong to blues poet Langston Hughes or New York Puerto Rican poet Tato Laviera, or another artist who inspires and influences Friend. Such literary libations open each of his readings, acknowledging that poetry, to him, is about connection, a way of celebrating who you're writing with and who you're reading.
"It's a way to pay tribute to folks who've come before me," he says, "because it is through that community that we get better."
The community seems to be fortifying Friend (A&S '17G). The Pitt graduate and winner of literary awards and fellowships is a visiting lecturer in the University's Department of English and recently released his first full-length collection, Our Bruises Kept Singing Purple. It explores the continuation of Black pain and trauma but also resilience in the face of suffering.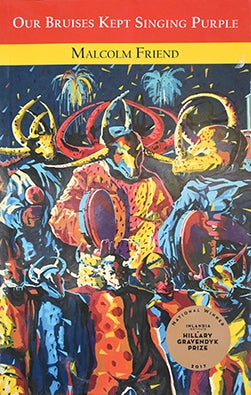 The "singing" in the title, he says, honors how poets before him—no matter the obstacles—brought their stories, their songs, to the forefront. "I wanted to amplify those voices. It's a communal tribute to how they just keep singing."
Much of Friend's own song can be heard in Bruises, where his "Afro-Seattleite Fragment" series consists of poems that are ballads about the life of a young man hopscotching class, culture, and belonging while growing up in Seattle.
Good grades carried Friend outside of the city's diverse South End to a mostly White private high school. There, he began to identify as a poet. Classmates, impressed with his creativity, encouraged him to write more. Once that identity was stirred, he moved toward it. He studied creative writing at Vanderbilt University, then came to graduate school at Pitt where he was challenged by celebrated writers like Lynn Emanuel, Dawn Lundy Martin, Terrance Hayes, and Yona Harvey, who called his voice a nostalgic and tender meditation on "betweenness."
The poems in Bruises explore the concept of community through the geographies and emotions that connect people to place. But they are also about discovery: a recognition that place is fluid. Friend says his poetry is an ode to the "diaspora" that makes him whole. He is Black and Puerto Rican; Spanish and English; blues and bomba; fried chicken and rice and beans.
"My identity," he says, "isn't just those separate places; rather, it's a melding of them all."
Briefs
By Maya Best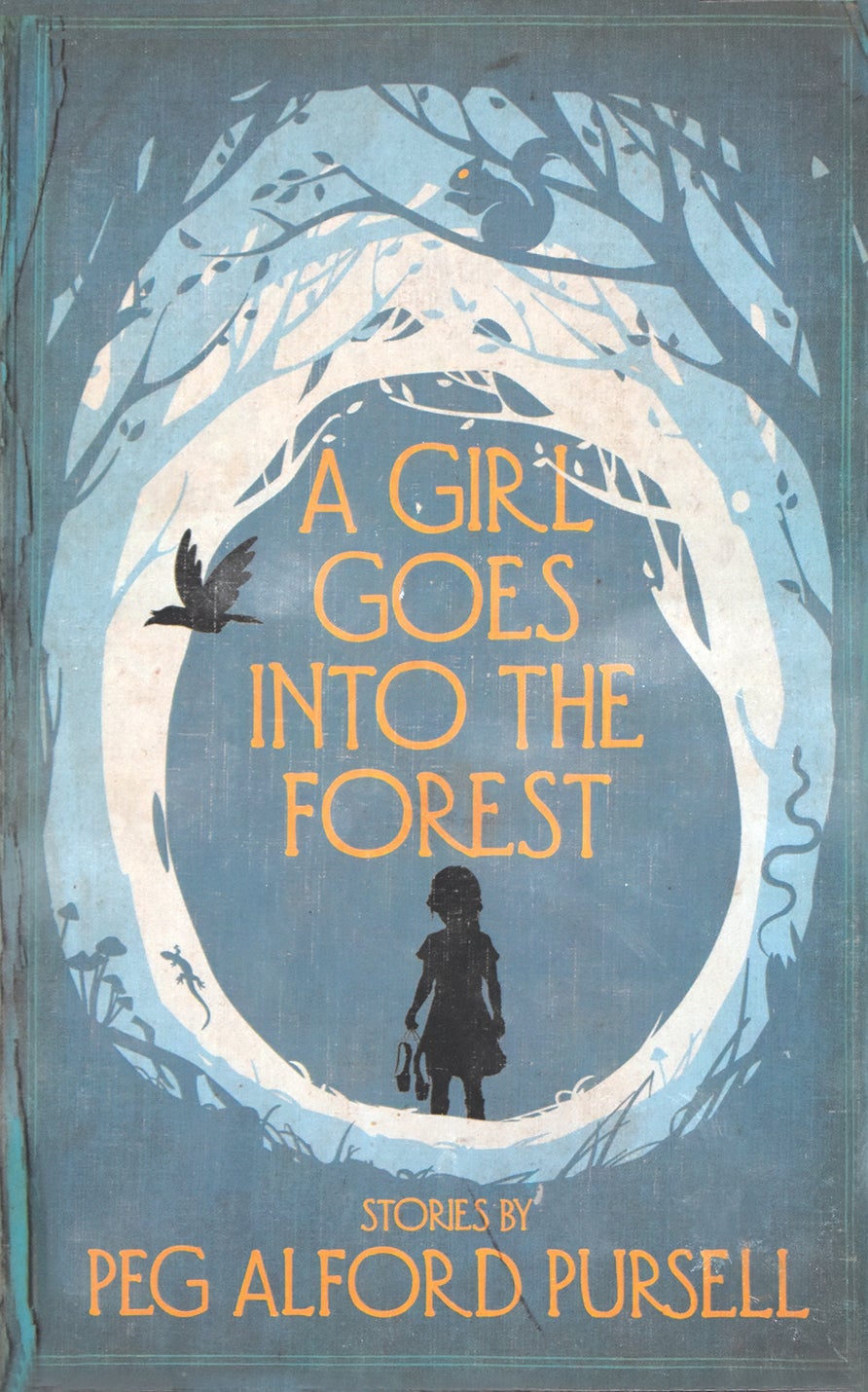 A Girl Goes into the Forest (Dzanc Books) Mothers and the daughters who don't always love them back. Sisters separated by what's left unsaid. Husbands and wives breaking apart. This collection of 78 very short stories blends realism with a sense of fable-like enchantment to examine women, their relationships, and the myths told about both. This is the second book from author Peg Alford Pursell (UPJ '86), who is the founder and director of a national reading series and WTAW Press, a nonprofit independent publisher.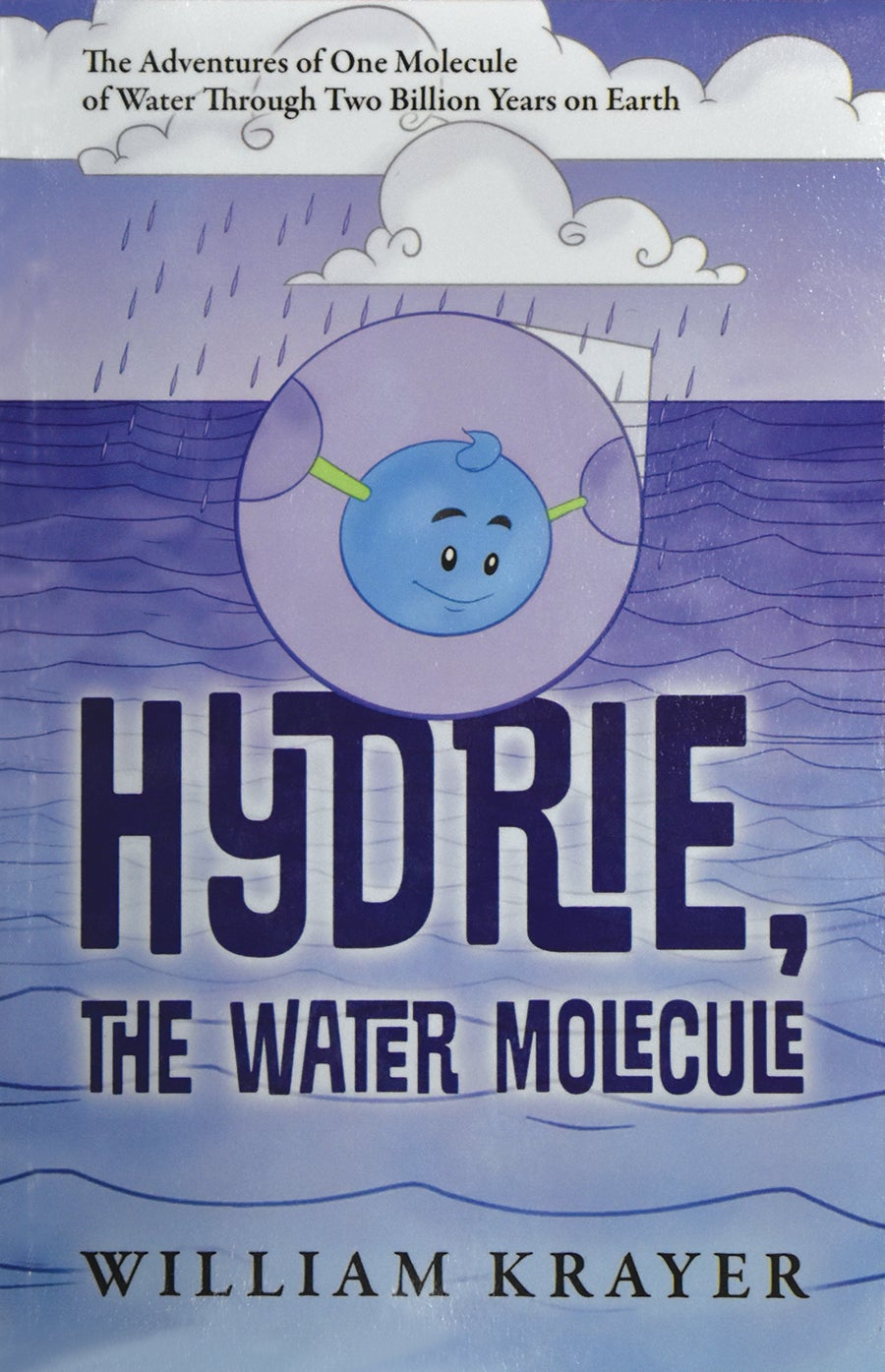 Hydrie, the Water Molecule (Outskirts Press) William Krayer (A&S '51, LAW '58) is a semi-retired attorney passionate about introducing young people to science. He gets help from Hydrie, a 2-billion-year-old molecule of water that has spent his time on earth riding waves, floating in raindrops, and observing extraordinary changes to the planet and its inhabitants. Normally invisible, Hydrie is introduced in this children's book through colorful illustrations and rhymes meant to illuminate a variety of scientific concepts.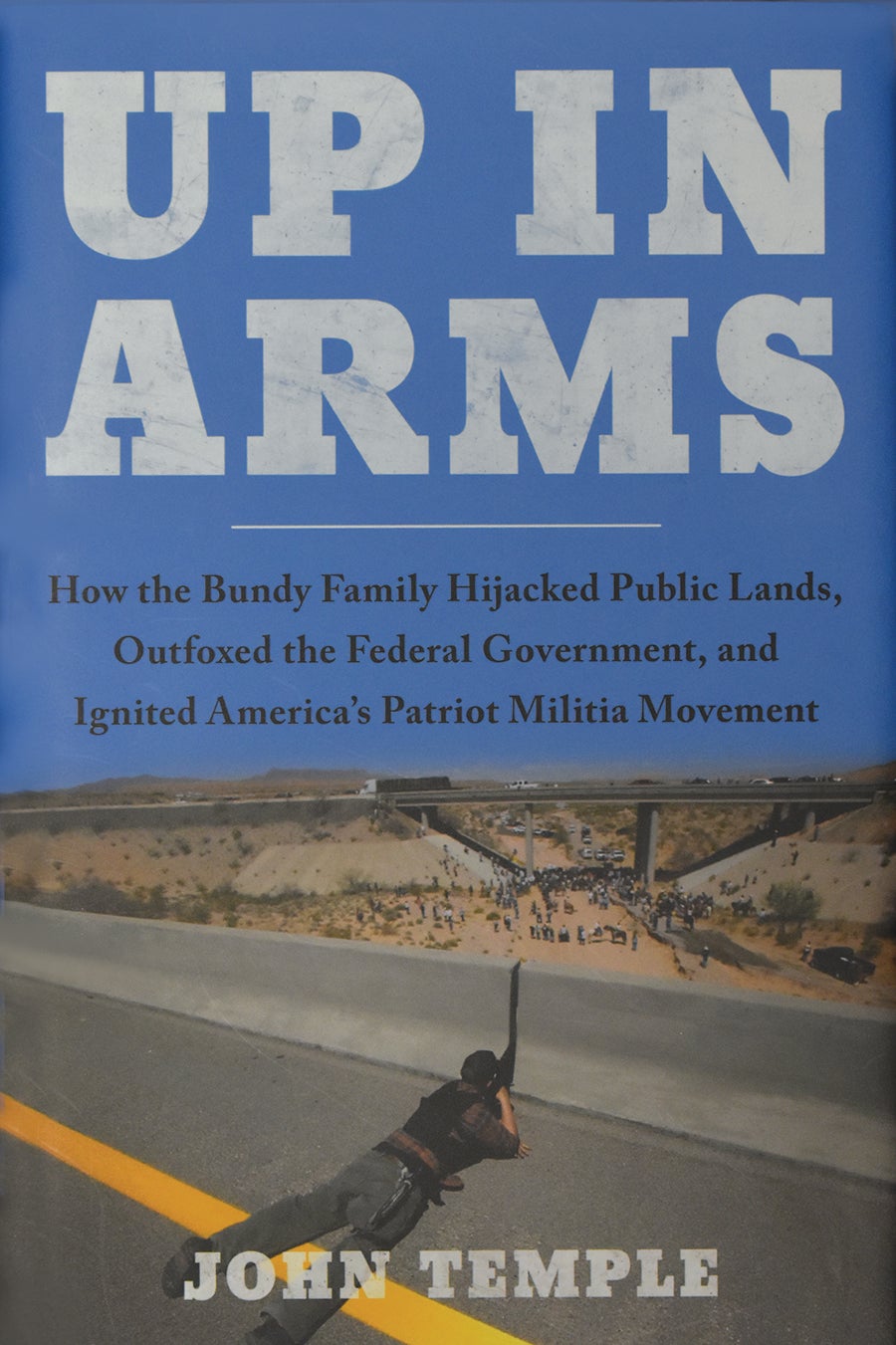 Up in Arms (BenBella Books) The Bundy family made headlines in 2014 when their response to a court-ordered cattle roundup on their Nevada ranch launched an armed protest against the federal government involving hundreds of supporters. Investigative journalist John Temple (A&S '93, '02G) takes a close look at the events leading up to and following this flash point, telling the story of the people behind the Bundys's anti-federal militant group and identifying the factors that gave rise to America's "patriot militia movement."
Cover image: Malcolm Friend
This article appeared in the Winter 2020 edition of Pitt Magazine.