It's morning, and the shy little girl comes to sit at her father's knee. He combs and braids her night-dark hair and passes along sweet childhood tales of how he danced ballet; laughs at her sister's "unicorn" scar — a chickenpox wound — and delivers affirmations on how she's loved. At dinner, her grandmother shares family memories, too, connecting Cole Arthur Riley to the people who came before her.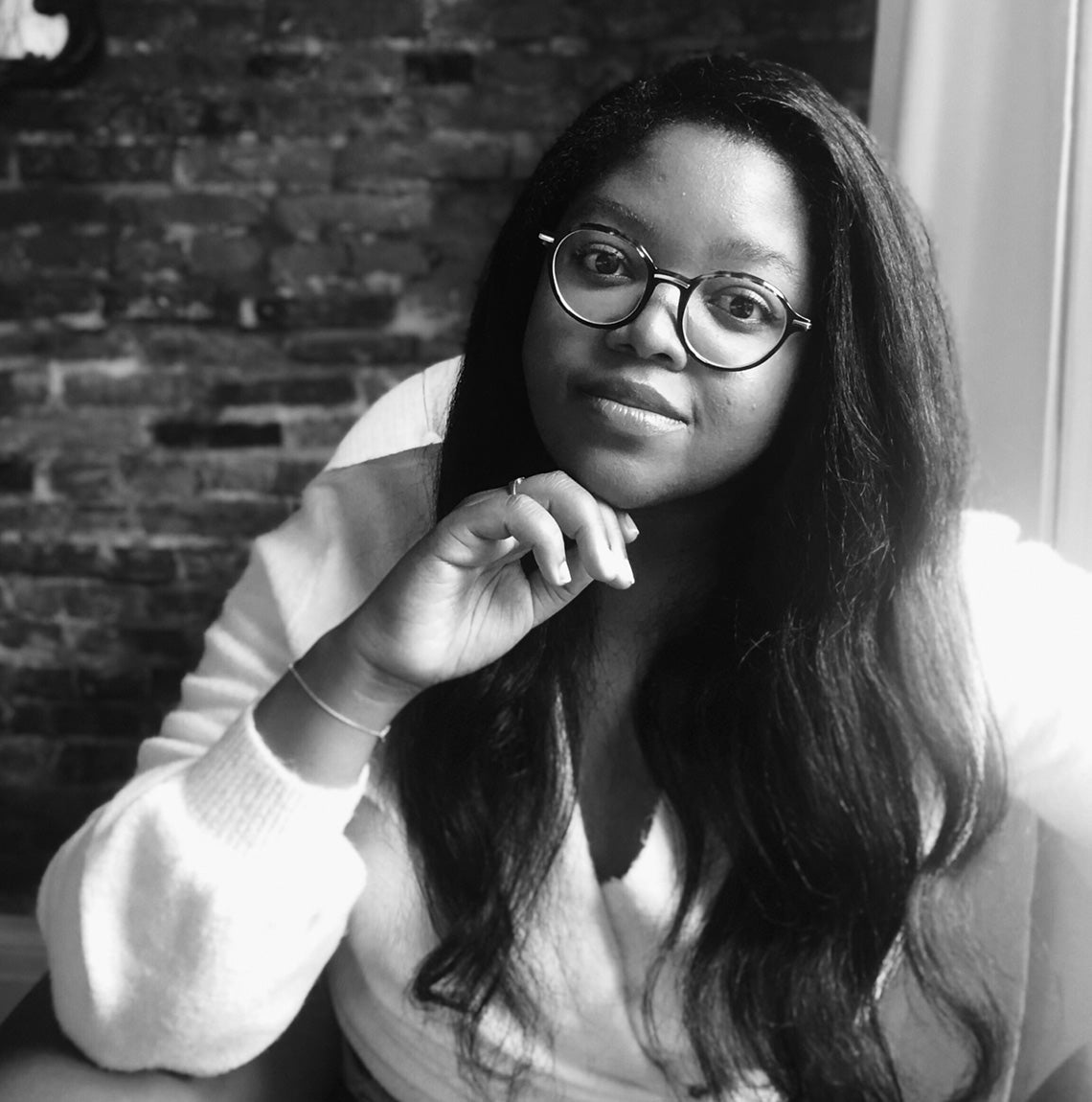 Riley didn't grow up in a religious family, but she came to later realize the sacredness of the mundane and how the divine is embodied in ordinary, everyday actions. For her, these actions were like a liturgy, a revered ritual that shaped her spiritual formation.
That formation eventually gave breath to "This Here Flesh: Spirituality, Liberation, and the Stories that Make Us," Riley's debut book and a New York Times bestseller.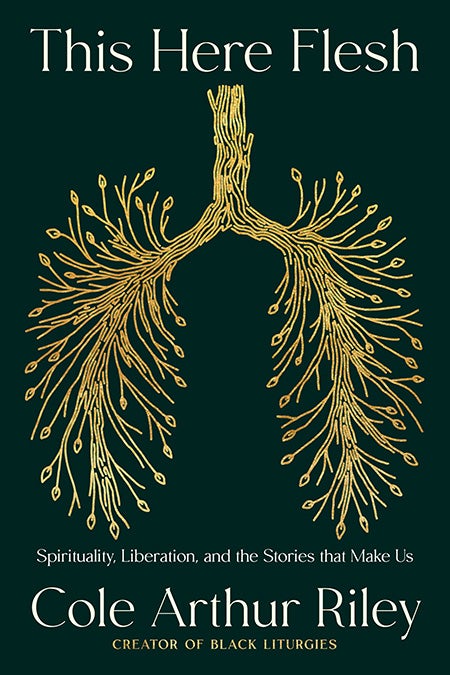 Riley — also a poet and creator of Black Liturgies, an online space that shares poems and prayers that invite Black dignity, lament and rest — describes her book as a collection of contemplative stories that attempt to capture the full truth of her experience and, by extension, much of the African American experience.
The book has its roots in Pittsburgh, where Riley (A&S '20) grew up splitting her time between the city's Hill District and Brookline neighborhoods.
As a young adult, she connected to a local church. The deepening of her Christian formation came as she also took her place at Pitt. As an English major, the first-generation college student was awakened to Black literature — Toni Morrison, James Baldwin, Zora Neale Hurston and others.
The literature, she says, "felt like home." There was something divine in what she was reading, showing a concern with the integrated selves of Black people, their bodies, their emotions, their stories. It reminded her of what she received sitting at her father's knee.
The book draws from those works, as well as from the COVID-19 pandemic and the murder of George Floyd. It was a moment when Riley began to think more critically about how the rituals and prayers in predominately white and male Christian spaces didn't connect with the fullness of her divinity as a Black woman. Riley, in isolation for 15 months, went in search of a god who spoke to "the very tangible, material injustices of the world."
The outcome is "This Here Flesh," which shares Riley's spiritual passage but also offers prayer to the rage, the joy, the justice and the repair that is embodied in the African American story.
Bookshelf briefs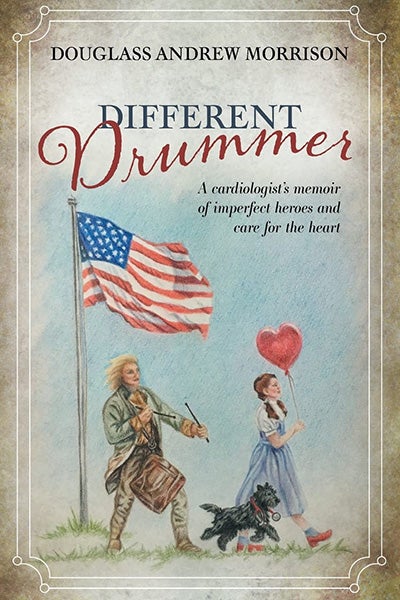 Different Drummer: A Cardiologist's Memoir of Imperfect Heroes and Care for the Heart (FriesenPress Editions): For 48 years, Douglass Andrew Morrison (MED '73) served as a cardiologist, aiding veterans and patients in rural America. It was a successful career that almost wasn't. Now retired and a new writer, Morrison details how, as a young physician, he overcame a right arm impairment and years of depression. His challenges, he writes, helped to strengthen his understanding of his patients' vulnerabilities and further committed him to their care. He rebounded to conduct groundbreaking cardiology research in coronary angioplasty and provide sympathetic support as a teacher and clinical investigator.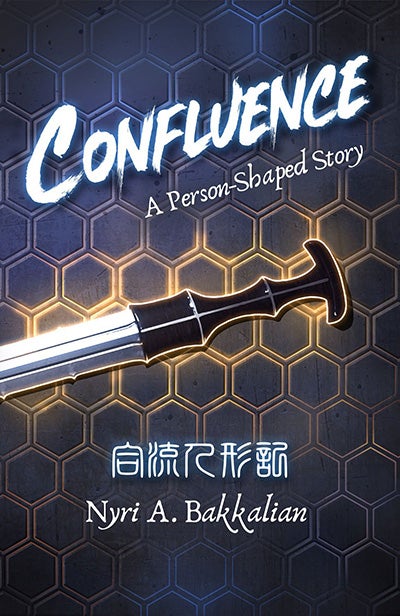 Confluence: A Person-Shaped Story (Balance of Seven): In a fictional present-day Japan, Armenian American combat veteran and trans woman River Victoria Eginian remakes herself as a cybernetically augmented being. Together with her wife, cyberneticist Isawa Kasu, she navigates injustice and adversity, fighting for a better life together and a better world for all beings. As a polytheist, military historian and queer woman, author Nyri A. Bakkalian (A&S '11G, '17G) offers readers insight into queerness and Japanese culture as her protagonists venture into artificial intelligence and romance in a cyberpunk world.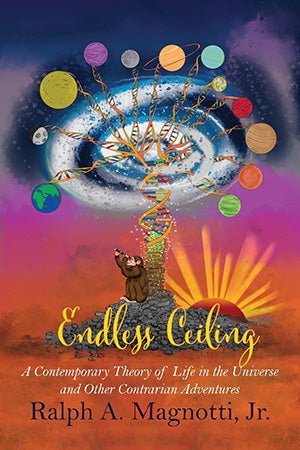 Endless Ceiling: A Contemporary Theory of Life in the Universe and Other Contrarian Adventures (Blue Dragon Publishing): In the beginning, a little boy goes to Japan. There, he begins a voyage toward knowledge, touching on subjects as varied as samurai philosophy, democratic socialism and medical biochemistry. What he learns leads to innovations and success in a tech company. Ultimately, the path winds back to where it began: questions about the origins of life and moral truth. Ralph A. Magnotti Jr. (A&S '77), a biochemist board-certified in clinical chemistry, uses his own life story to explore science, history, politics and philosophy.
This story was published on May 2, 2023. It is part of Pitt Magazine's spring 2023 issue.