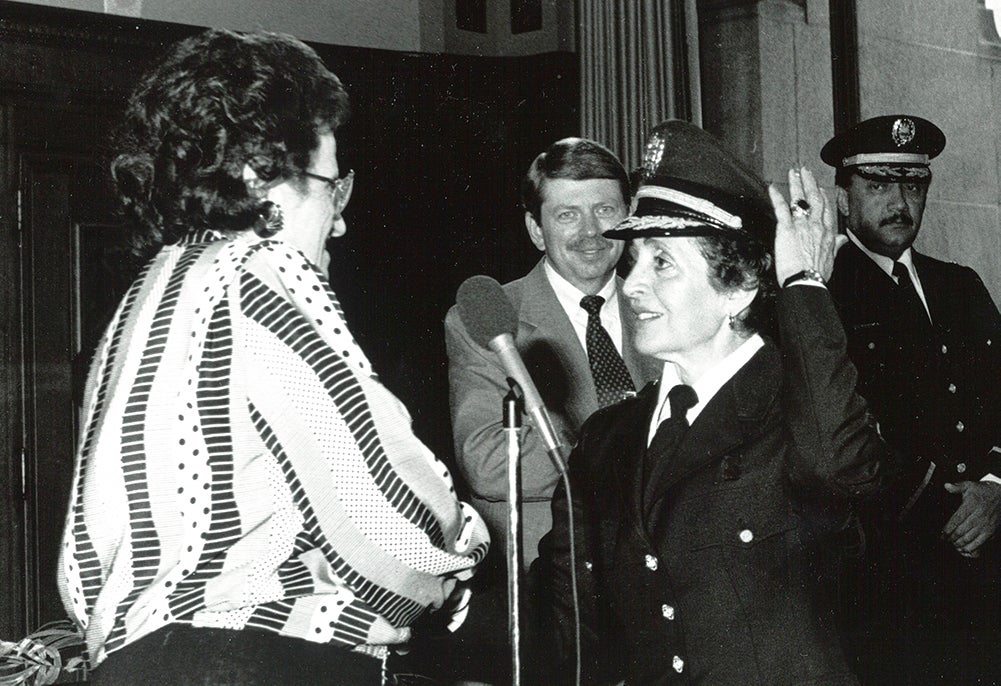 When Therese Rocco joined the City of Pittsburgh Bureau of Police in 1948, women had different roles than their male counterparts. The Pittsburgh native spent her first 10 years with the bureau working in the typing pool and acting as a decoy in vice operations. But she was drawn to the energy and challenges of police work, motivated by an earlier lesson imparted by the nuns at her grade school: "Acquire a purpose in life, and work at it!"
That's just what Rocco did.
In 1960, the City of Pittsburgh Bureau of Police began to train women as officers, yet, according to Rocco, they still weren't issued service weapons or permitted to drive patrol cars. She didn't need to do either of those things, though, to pursue her budding aptitude for finding missing persons. Rocco easily gained the trust of witnesses and others, and proved herself to be a top-notch sleuth, working doggedly to unravel the truth behind mysterious disappearances. By 1962, she was transferred to the missing persons squad full time; by the end of the decade, she was named the squad's commander.
Then, in the 1970s, with decades of experience in policing, Rocco decided to pursue a college degree from the University of Pittsburgh.
"There is nothing that can enhance your life like knowledge!" she says now, recalling her decision to earn a bachelor's degree in administrative justice.
With a degree under her belt, Rocco (A&S '78) rose to the rank of assistant chief of police, the first woman in that role in the city's history. She retired from the bureau in 1997. Today, she is busy telling the story of her life in an autobiography that was published this March. It's a trailblazing tale of hard work and rewarding purpose.
This article appeared in the Summer 2017 edition of Pitt Magazine.