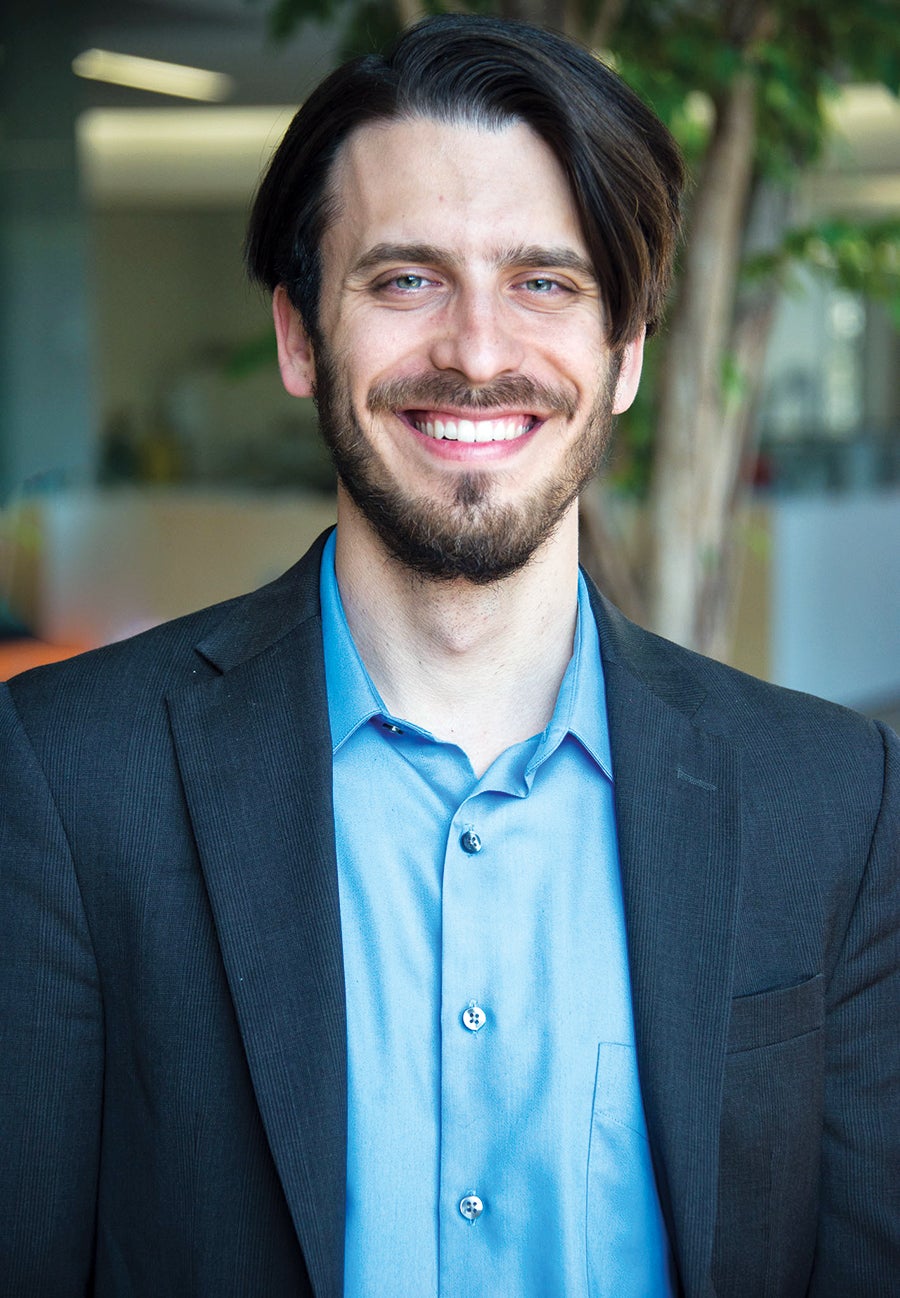 A group of middle-schoolers in Pittsburgh's East Liberty neighborhood inspected an outline of the human form made of felt, debating just where to position the body's breathing apparatus, also in felt.
Undergrad Matt Schaff looked on, smiling as he led the rousing round of "Science Feud," a fun, educational spin on a popular gameshow. As a member of Pitt Science Outreach, a program in which Pitt students take science education into the greater Pittsburgh community, Schaff relished the opportunity to get kids excited about learning.
"Working with Pitt Science Outreach filled me with the hope that science education can be cool, it can be fun, and that we could go into the community and make a difference," he says. Today, he's still building on what he learned while teaching others.
After earning two degrees—one in neuroscience and another in economics—Schaff (A&S '13) created Sci-Inspire, a nonprofit dedicated to making science outreach easier. A social network focused on science education, it uses the power of "near peer" mentoring, connecting undergraduates passionate about science with younger students in the communities. In 2016, Sci-Inspire helped form 85 partnerships between undergraduate volunteers and teachers in 23 K-12 schools in New York City and the Washington, D.C. metro area. Schaff, a true self-starter, even built the organization's Web site from scratch after teaching himself web coding.
"I don't think I'd have the confidence I do without the support I received at Pitt," says Schaff, who now runs Sci-Inspire while working toward a PhD in neuroscience at the University of Pennsylvania. "Any idea that I had was supported by Pitt and by my mentors. That's incredibly empowering."
This article appeared in the Summer 2017 issue of Pitt Magazine.