From the desk of Nancy Merritt, Vice Chancellor for Alumni Relations:
When I came to the University of Pittsburgh in 2019, I found myself energized by Chancellor Patrick Gallagher's vision and the wisdom he shared in our early conversations. The true measure of a great university, he said, lies in the success of its graduates and their continued connection to their alma mater.
"Pitt is not four, five or six years: It's Pitt for life." And as a proud Pitt alumnus, he would know.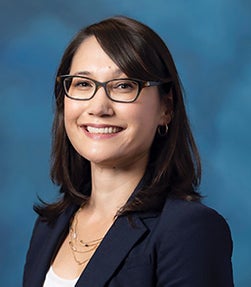 It was this simple, yet wise, directive that guided me and the Pitt Alumni Association (PAA) Board of Directors, staff and volunteers as we focused our strategy — help Pitt students leave the University with three things: a degree, a plan and a network.
At the PAA, we are uniquely positioned to help our students and alumni with numbers two and three — growing networks and enhancing careers and professional development plans.
In 2020, one of the greatest challenges we faced was learning to stay connected during the COVID-19 pandemic, explained Val Njie (EDUC '71), PAA board member and former president.
"I remember the chancellor's concern for the Class of 2020, and how quickly he guided faculty, staff and students to pivot to virtual learning," she said. "Similarly, he asked the PAA board, leaders and staff to provide Pitt students with extra support as they prepared to graduate, look for a job or begin their careers."
Through the Pitt Alumni Career Network, the PAA developed several virtual initiatives to support alumni and students through this time, including webinars, lifelong learning programming and Projects on Pitt Commons.
With the chancellor's support, we also launched Pitt Perspectives, a series of engaging videos and panel discussions where alumni experts and leaders from around the globe address and propose solutions to some of society's biggest issues.
Rich Sedory (A&S '83, LAW '86), current PAA president, noted that this vast alumni network continues to grow thanks to the chancellor's support.
"Chancellor Gallagher has inspired the alumni community, which includes roughly 350,000 alumni around the globe, to stay connected to one another and their alma mater through virtual career opportunities, affinity networks, regional or global Pitt Chapters, the Pitt Advocates program, pregame or social events," he said. "The alumni network offers something for everyone."
On behalf of Rich, Val and all our current PAA board members, staff and volunteers, I thank Chancellor Gallagher for his leadership, support and genuine love for Pitt. We wish him success when he returns to the classroom.
Lastly, looking ahead to the fall, don't forget to mark your calendar for Pitt Homecoming and Health Sciences Alumni Reunion Weekend, Oct. 12-14, 2023. It's the perfect opportunity to return to campus, reconnect with faculty and friends and engage with your Pitt network.
Because it's Pitt for life.
Have a happy, healthy and restful summer.
Hail to Pitt!
Nancy Merritt
Vice Chancellor for Alumni Relations
This story was published on May 5, 2023. It is part of Pitt Magazine's Spring 2023 issue.