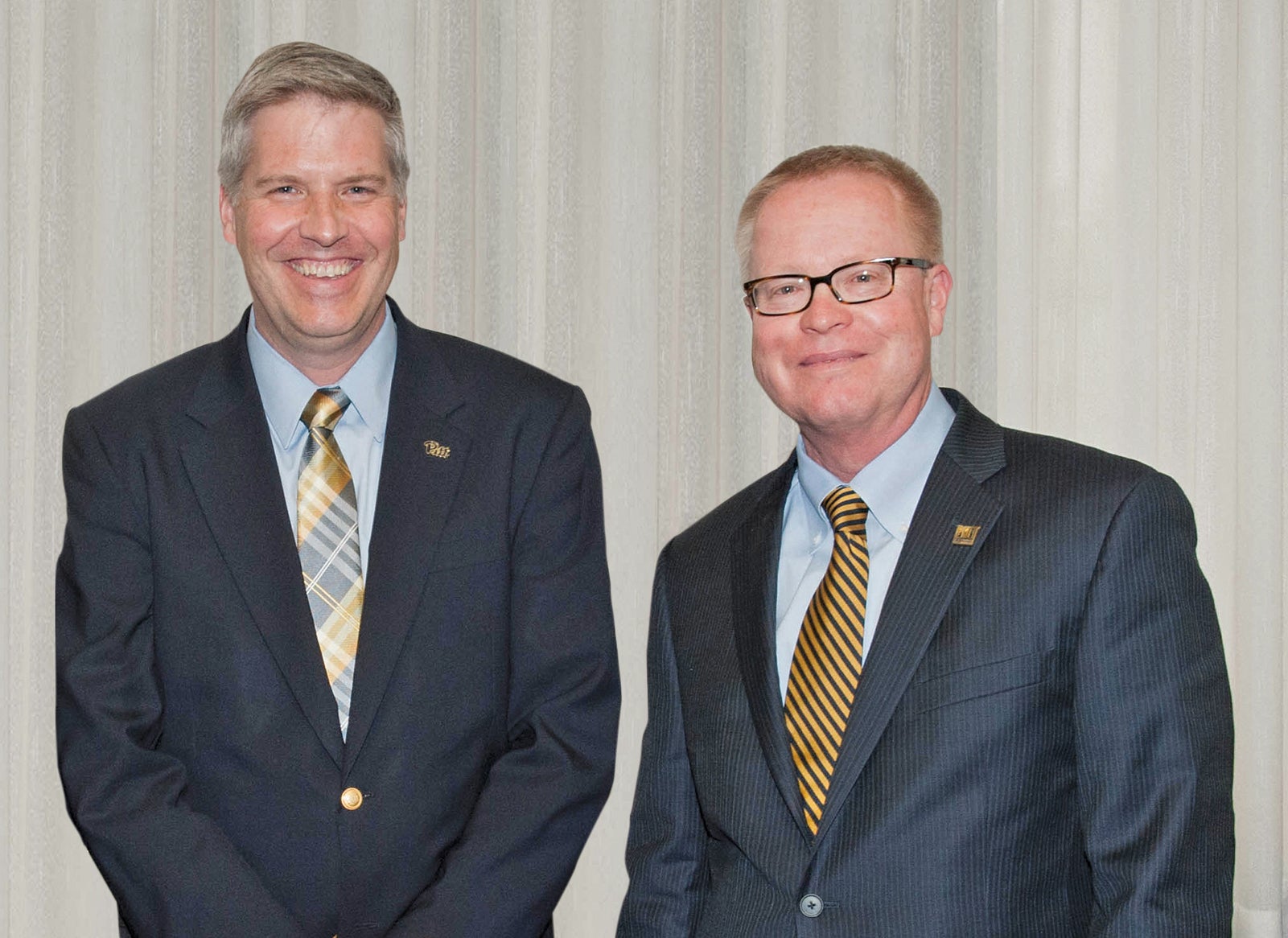 When it came time to apply to colleges, Gary Brownlee knew just what he wanted. The young man from Williamsport, Pa., sought a school in a place where things happen; somewhere he could get both an excellent education and exposure to music, sports, and excitement. Brownlee got all that he wanted—and more—when he was accepted to the University of Pittsburgh in 1970. He earned a bachelor's degree in economics before earning an MBA from the Katz Graduate School of Business.
Today, Brownlee is a business advisor with the Indiana Small Business Development Center at Purdue University, but he still exudes enthusiasm for Pittsburgh and his alma mater. He has remained connected to Pitt by serving on the board of the Pitt Alumni Association (PAA) since 1998. His tenure has included two terms as treasurer, one as secretary, two as Midwest regional director, and two years as president-elect.
In July, Brownlee began a two-year term as president of the PAA. Exciting new plans for the association are in the works, he says. He is actively collaborating with the PAA to ensure the promotion of engagement throughout the lives of alumni no matter where they live, including through an expanding global network of Pitt Clubs and through programs targeted at young alumni.
To Brownlee (A&S '74, BUS '78G), one of the most exciting parts of his unfolding tenure is assisting the association in its new status as dues-free. Moving forward, he says, the only membership requirement will be a Pitt diploma. As someone who know how to get the very most out of his long relationship with the University, this is music to his ears. "We can truly say that we serve all Pitt alumni."
This article appeared in the Winter 2017 edition of Pitt Magazine.