Many of our new students began their journey with Pitt long before classes started. Incoming Panthers are invited to one of many Pitt Send-Off events hosted by Pitt Clubs around the U.S. in the months leading up to the fall semester. Once students are on campus, freshman women have the opportunity to take part in Pitt's oldest tradition—Lantern Night—at the Heinz Chapel. In addition, students who have an alumni parent or grandparent are welcomed to the Legacy Luncheon on the Cathedral of Learning lawn. The Pitt Alumni Association is pleased to be there as the journey begins and is proud to offer programs and services that help students and alumni get engaged ant stay connected to Pitt…for life!
—Jeff Gleim, Associate Vice Chancellor for Alumni Relations and Executive Director, Pitt Alumni Association
Staying Connected
By Micaela Fox Corn
When it came time to apply to colleges, Gary Brownlee knew just what he wanted. The young man from Williamsport, Pa., sought a school in a place where things happen; somewhere he could get both an excellent education and exposure to music, sports, and excitement. Brownlee got all that he wanted—and more—when he was accepted to the University of Pittsburgh in 1970. He earned a bachelor's degree in economics before earning an MBA from the Katz Graduate School of Business.
Today, Brownlee is a business advisor with the Indiana Small Business Development Center at Purdue University, but he still exudes enthusiasm for Pittsburgh and his alma mater. He has remained connected to Pitt by serving on the board of the Pitt Alumni Association (PAA) since 1998. His tenure has included two terms as treasurer, one as secretary, two as Midwest regional director, and two years as president-elect.
In July, Brownlee began a two-year term as president of the PAA. Exciting new plans for the association are in the works, he says. He is actively collaborating with the PAA to ensure the promotion of engagement throughout the lives of alumni no matter where they live, including through an expanding global network of Pitt Clubs and through programs targeted at young alumni.
To Brownlee (A&S '74, BUS '78G), one of the most exciting parts of his unfolding tenure is assisting the association in its new status as dues-free. Moving forward, he says, the only membership requirement will be a Pitt diploma. As someone who know how to get the very most out of his long relationship with the University, this is music to his ears. "We can truly say that we serve all Pitt alumni."
Q&A: Mighty Mothers
By Kristin Bundy
According to Pitt alumna Yetty Williams, "It has always taken a village to raise children, but these days, it takes an e-village." Five years ago, as a stay-at-home mother of two in the bustling coastal town of Lagos, Nigeria, Williams craved a connection with other mothers online, but she could only find Western parenting sites. So, she decided to start her own Web site, connecting Nigerian women in Africa and around the globe by launching www.LagosMums.com. What started as an idea has grown to attract thousands of followers. She's now expanding the reach of the site by holding in-person events and launching an app for moms on-the-go.
"I love being able to encourage women to be bold and realize that everyone has unique gifts and talents, which they can and should harness," Williams (A&S '99) says. "Women need to encourage and empower each other, and I love to do that."
What inspired you to create LagosMums.com?
Parenting is a universal and global matter. It's by no means limited to one particular area. I decided to start LagosMums as a resource to help me on the parenting journey and to connect other Nigerian mums as they raise their children and their families. I am happy to provide solutions and a sense of community.
How did your time at Pitt influence what you are doing now?
Being at Pitt was an awesome time for me, and the first time I was away from home. Pitt taught me to be independent as I learned how other people and cultures lived. One of the things I really picked up was the importance of gaining work experience and a sense of independence early.
What advice would you give to moms?
It is okay to ask for help. Open up and give it your best. There isn't one right answer to parenting, and there is no perfect parent. I admire the parents who are willing to be flexible and get skills to be the best parents possible. Parenting is one of those things you can never perfectly prepare for, but I have found that the power of a community makes it much easier to navigate.
Scrapbook: Panther Nation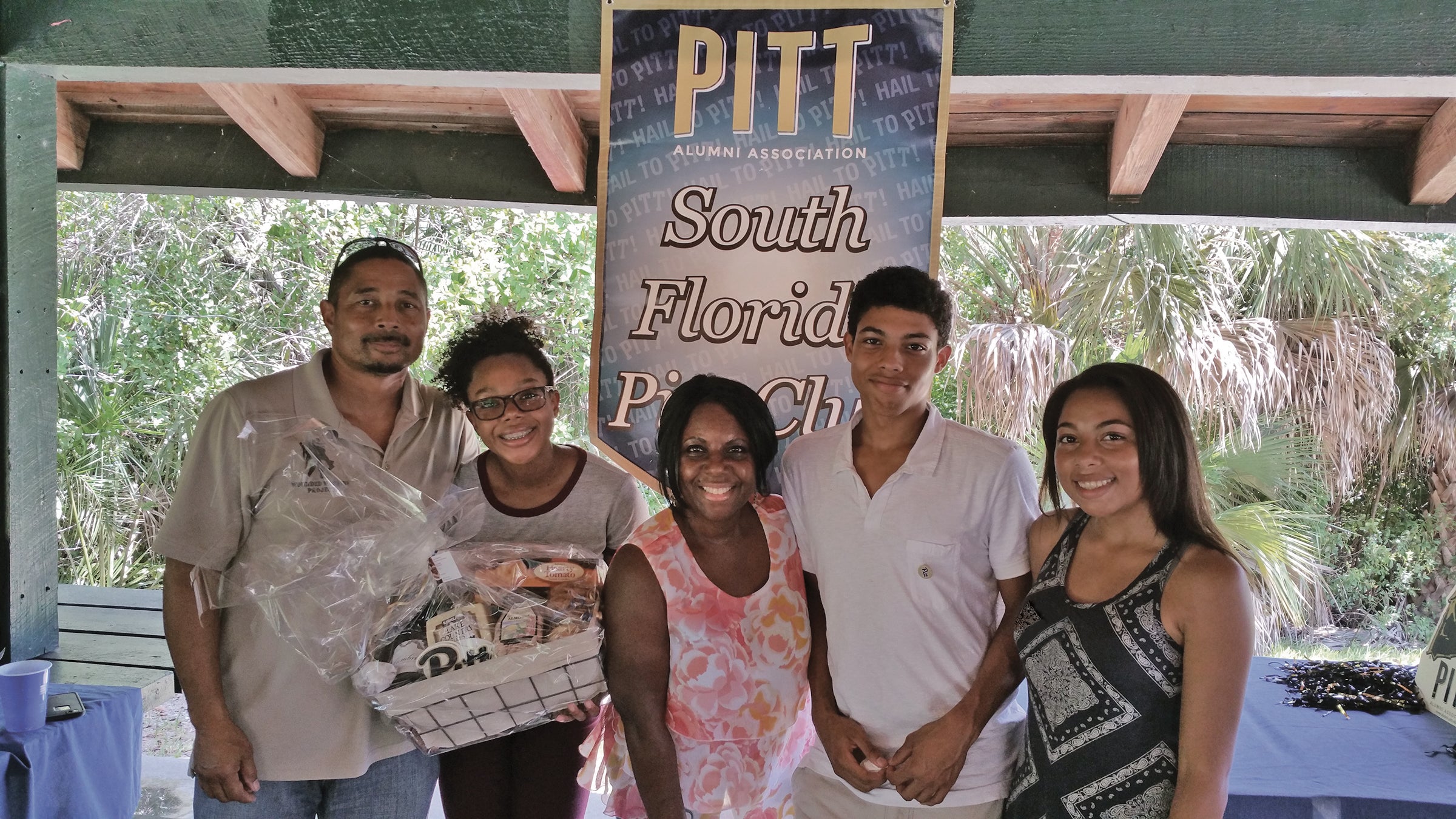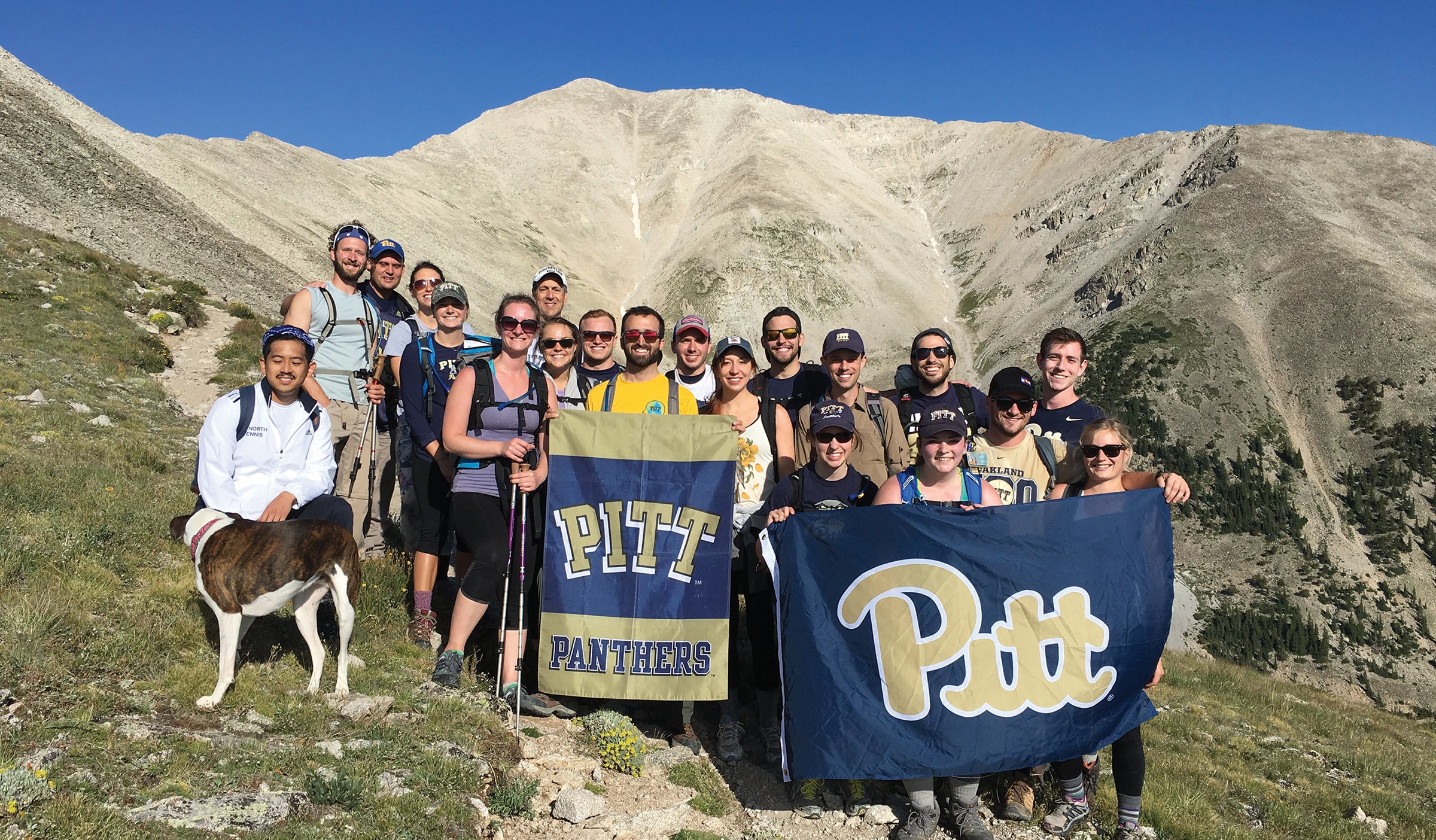 This article appeared in the Winter 2017 issue of Pitt Magazine.