As an undergraduate in Pitt's School of Nursing, Kelsey Buchanan balanced a rigorous course schedule. She contributed to research projects and spent hours studying. Plus, like many other students, Buchanan financed her own education and was determined to graduate with as little debt as possible. She got help toward that goal through an R.P. Simmons Scholarship.
"The scholarship enabled me to concentrate on doing well in school instead of having to worry as much about paying for classes and making ends meet," she says. "I received an amazing nursing education that has resulted in a vibrant nursing career."
Buchanan (NURS '13) is one of more than 700 people to benefit from a Simmons Scholarship while at the University of Pittsburgh. Their stories mean a great deal to Richard P. Simmons, the retired business executive and Pittsburgh philanthropist who established the scholarship program in 1987 with an initial endowment of $1 million for students from the Pittsburgh region. Each year, scholarships ranging from $500 to $2,000 are awarded to incoming Pitt students based on factors including SAT or ACT scores, extracurricular activity, and financial need. Recipients can reapply in subsequent years.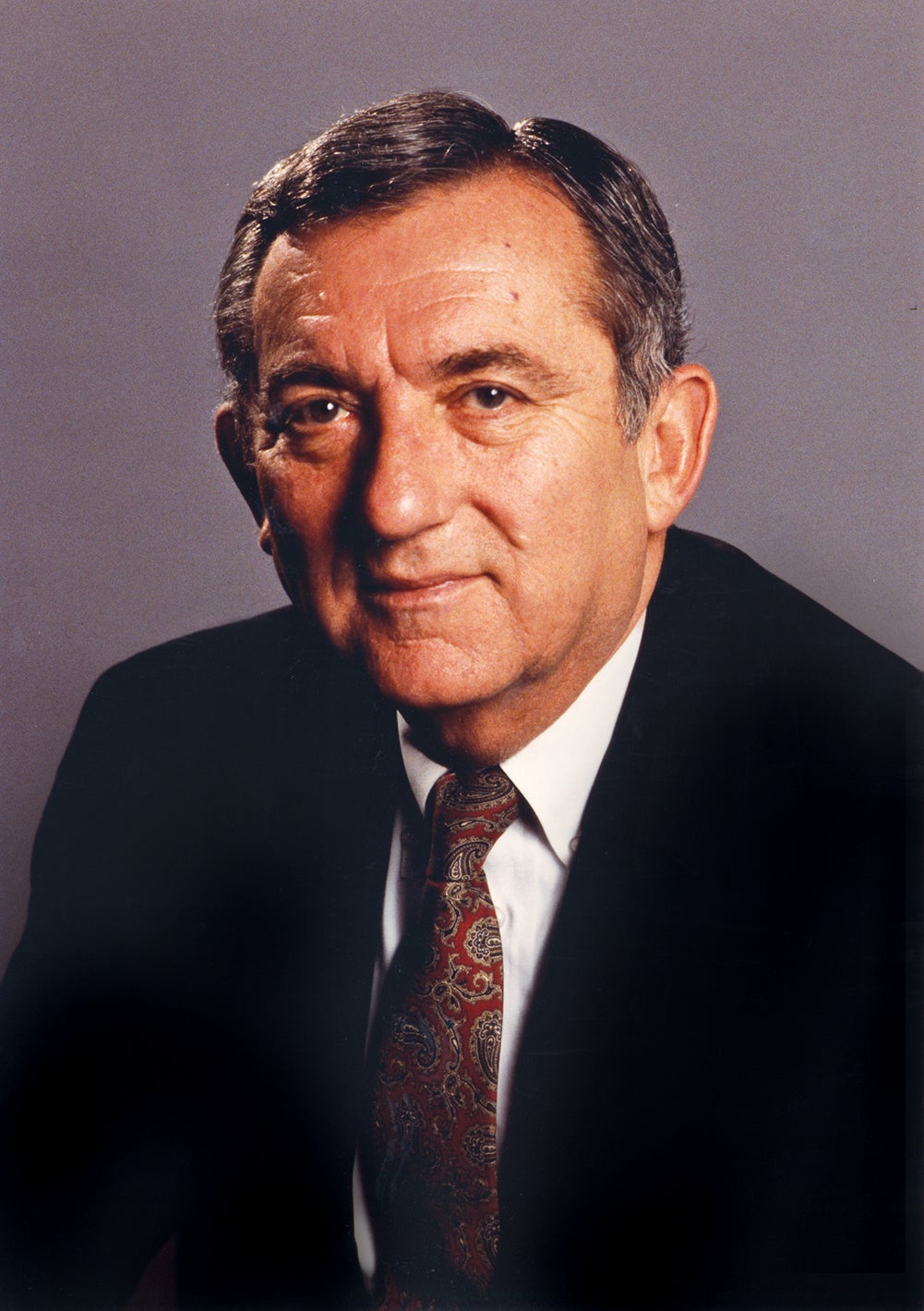 Simmons knows firsthand the positive impact that financial assistance can have on student achievement. While studying engineering at the Massachusetts Institute of Technology (MIT) in the early 1950s, the Bridgeport, Ct., native needed to borrow money to complete his degree. After graduating, he built a highly successful career in the steel industry, becoming the president of metal company Allegheny Ludlum before leading a group of managers and investors in buying the company in 1980. He took the business public and later merged it with Teledyne, Inc. to become Allegheny Technologies, Inc. Simmons served as chairman of the board and the company's president and chief executive officer until retiring in 2000. He has also served on the boards of major corporations, including PNC Bank and US Airways.
Today, Simmons is chairman emeritus of Allegheny Technologies, a trustee emeritus for Pitt, a trustee emeritus for MIT, and is involved in a number of charitable and cultural foundations. His accomplishments generated the seeds of economic opportunity for many others, especially college students.
"I decided that since I had achieved my financial success in Pittsburgh, I would give back by returning some of that success to this region," says Simmons. "After giving it a great deal of thought, I concluded that establishing undergraduate scholarships was my best use of cash." He chose to establish a scholarship at Pitt in part because of its emphasis on liberal arts and engineering. His contribution has made a difference in many hundreds of lives.
Simmons and his wife, Virginia, are "proud to have played a small role" in the successes of so many. The family has also supported Pitt in other ways, including more than $7 million in support of the Dorothy P. and Richard P. Simmons Center for Interstitial Lung Disease at the University of Pittsburgh Medical Center, which was established in honor of Simmons's first wife, who died in 2001.
Simmons's accomplishments were built through hard work and determination—qualities that he admires and still rewards in others.
This article appeared in the Winter 2017 issue of Pitt Magazine.