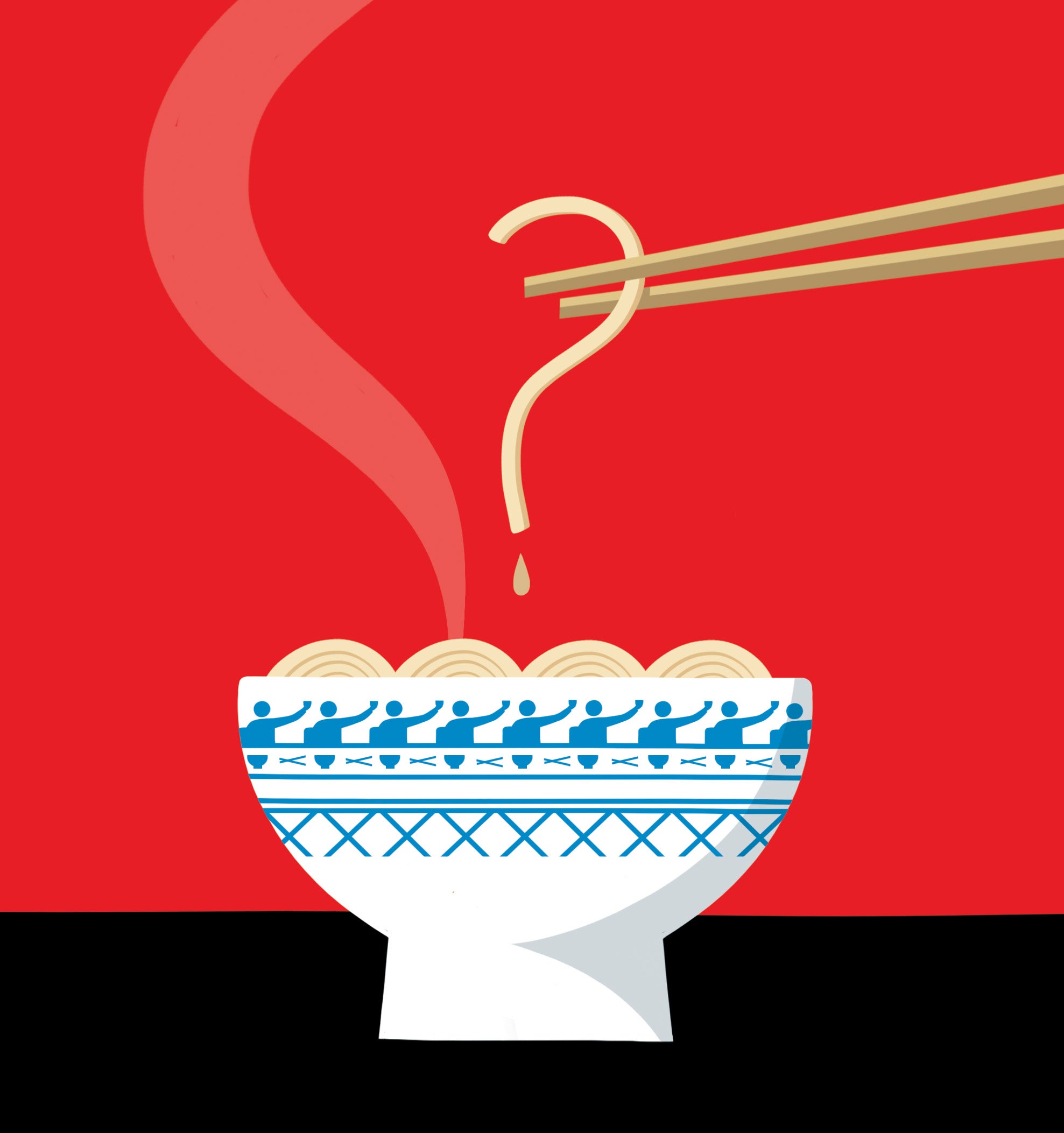 Carolyn Helenski has another year to go before graduating from Pitt. But, like most undergrads, the communication science and disorders major occasionally wonders what will happen after she earns her degree. Will she find a good job? Will she feel fulfilled? Will she lose touch with her alma mater?
Tonight's off-campus dinner might just offer some answers.
When the front door opens to the three-story home in Pittsburgh's Lawrenceville neighborhood, Helenski is greeted by the aroma of simmering hotpot and authentic Chinese tea. There's also a trio of smiling faces.
"Come on in," Itha Cao (GSPIA '15) says.
Cao, a policy analyst with the City of Pittsburgh, is hosting the dinner along with two other alumni employed by the city government—Patrick Cornell (A&S '12, GSPIA '15), a senior budget analyst; and Tara Matthews (A&S '12, GSPIA '15), a senior digital services analyst.
Cao, Cornell, and Matthews welcome Helenski and 11 other Pitt undergraduate guests. They are participating in Dinner with 12 Panthers, a program initiated by the Student Alumni Association (SAA) and sponsored by the Pitt Alumni Association. The annual dinners began in 2010 and have since become a popular, growing tradition.
Knowing that it's normal for undergrads like Helenski to worry about the future, SAA offers leadership and networking opportunities like Dinner with 12 Panthers to provide students with extra support and valuable resources. The Lawrenceville get-together is one of more than 25 that have taken place just this year. In all, dozens of alumni have feasted with nearly 300 students.
With everyone now seated around the table, one of the students kicks off the affair by offering a toast in Chinese. It doesn't take long before Helenski and the others are laughing and joking with their hosts. They also start sharing their hopes and dreams and concerns for what lies ahead. In return, the alumni offer words of wisdom earned through their own post-Pitt journeys.
"Being here, engaging with alumni who are already in government and public affairs, gives me a glance into my future. It keeps me hopeful that my major is relevant, and I'll go places in my field," says Helenski, who also minors in gender, sexuality, and women's studies and is interested in public affairs. She likes the SAA program so much that this is the second dinner she has attended.
Helenski's rave review pleases Marcie Johnson, the Pitt Alumni Association's director of young alumni and student programs. She points out, though, that it's not only the students who benefit. And, sure enough, as the noodles, tea, and conversation flow in Lawrenceville, Cao, Cornell, and Matthews all feel the dinner rekindling the positive vibes from their own college days.
By evening's end, Pitt stories have been shared, professional networking has taken place, and new friends have been made. Stomach full, Helenski heads back to campus, a clearer, calmer picture of life after graduation taking shape in her mind.
This article appeared in the Fall 2019 edition of Pitt Magazine.