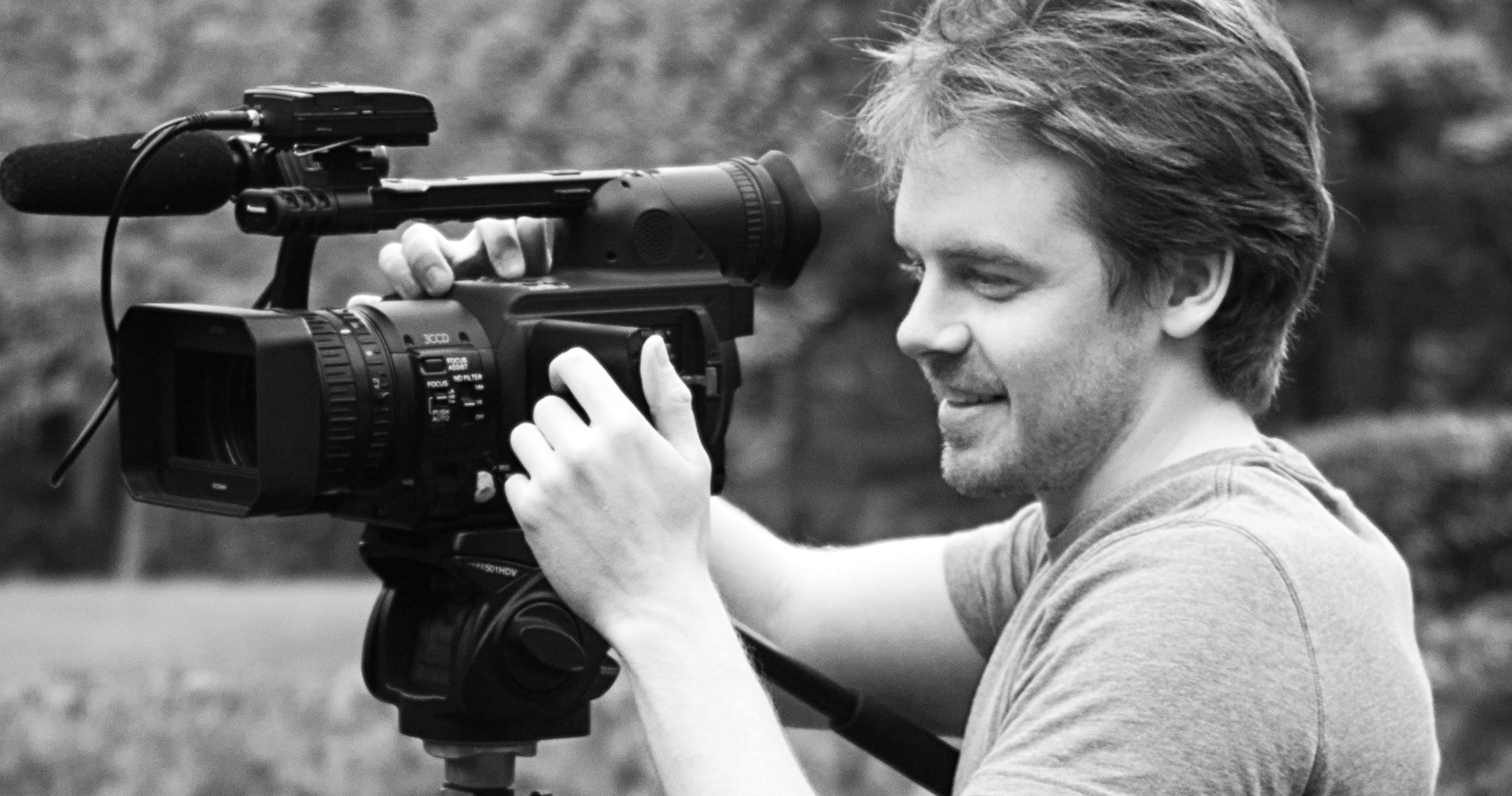 What would Pittsburgh look like as the setting for an exciting, action-adventure flick, complete with fiery blasts, highway shootouts, and a hero charged with saving the city?
Filmmaker Tom Getty imagined just that with his 2016 independent release, Rising Fear. Getty's newest action film relies on carefully collected footage, computerized effects, and a lot of good old-fashioned gumption. A Johnstown, Pa., native, Getty has been making films since he was 8 years old. His previous release, Emulation, filmed while he was a student on the University's Pittsburgh campus, was met with encouragement, he says, by film-industry notable Arnold Kopelson, producer of many Hollywood big-screen flicks, including Platoon, The Fugitive, and Se7en.
Getty's initial experience at the University of Pittsburgh at Johnstown transformed his creative ambitions. Supportive faculty encouraged him to explore the world to grow as a writer. The young filmmaker transferred to the Pittsburgh campus, where his worldview broadened. "Hillman Library is like the United Nations—the diversity is incredible!" he recalls.
Since earning a bachelor's degree in communications, Getty (A&S '10) established his own production company, Acrolight Pictures LLC, and wrote, directed, and played the lead in Rising Fear. With a budget of just $6,000, Getty achieved laudable results. The film, for instance, won the award for "Best Action Feature" from the GI Film Fest, as well as nominations for "Best Editing" and "Best Special Effects" from the Action On Film Festival. With such a strong start in film, Getty is ready for more action and adventure.
This article appeared in the Summer 2017 edition of Pitt Magazine.