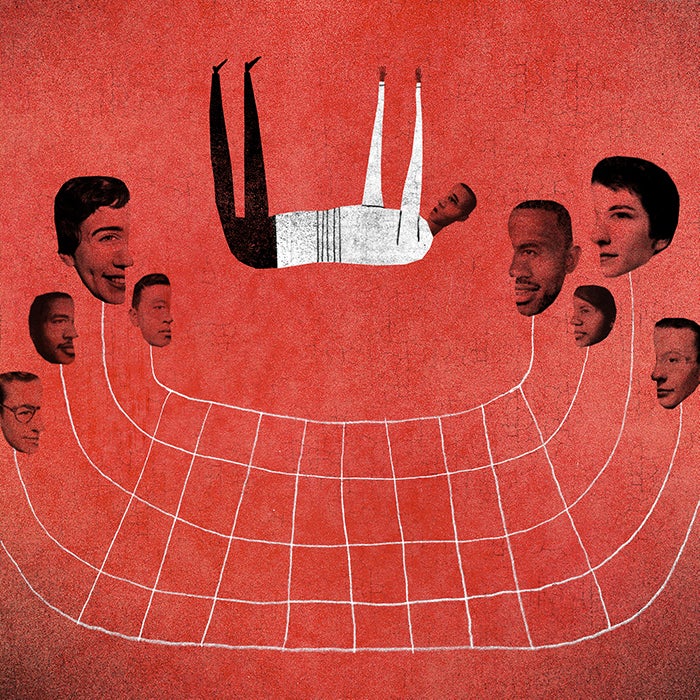 The news found Neerja Garikipati on spring break at her home in Ann Arbor, Mich. Pitt, she learned from an email sent by Chancellor Patrick Gallagher, would be making dramatic adjustments in an effort to prevent the further spread of the novel coronavirus. In-person classes would be replaced with remote learning and students were asked not to return to campus. Soon, states around the nation would issue social distancing requirements and stay at home orders.
As the world began to change around her, the molecular biology major began to worry. The University offered assistance and resources, including housing for students unable to return home after residence halls closed, but Garikipati couldn't help but think about how her friends and classmates could be struggling, particularly those displaced from their own supportive communities. She wanted to act.
As vice president of AQUARIUS, a Pitt student group supporting Asian American members of the LGBTQ+ community, Garikipati reached out to board members to see if they could figure out a way to help. She also connected with Albert Tanjaya, the vice president of external affairs for Pitt's Asian Student Alliance, a group she's collaborated with before. She told Tanjaya about her concerns.
"There are a lot of first-generation, low-income students, a lot of students of color and students in the LGBTQ community, who I knew would be disproportionately impacted," she says. 
Tanjaya, then a senior computer science major, agreed. They called on their personal and campus networks to ask if anyone would be willing to assist fellow students with things like housing, storage and transportation. Fifteen ready volunteers immediately emerged. Soon, waves of supporters began to wash in.
Pitt Mutual Aid, a student-led virtual community, was born. The organizers created a website to connect a growing list of volunteers to those in need and to share a regularly updated resource guide. They found inspiration from crisis responses unfolding at other universities but added their own spin, incorporating a fundraising component and emotional support programs like virtual movie and video game nights.
As word of the project spread, it grew beyond the University. Student volunteers wanted to assist members of the Pittsburgh community, too, and offered their help to anyone who could use it. Eventually, they even began to provide grocery and prescription delivery to those at risk or without safe transportation.
The efforts caught the attention of Pitt's Office of Student Affairs. Dean of Students Kenyon Bonner says that one of the office's greatest joys is watching Pitt students rise to support each other. "This is a perfect example of that spirit of service," he says. "During this unprecedented time, many of us are looking for ways to 'be the helpers,' and I'm proud that at Pitt we are finding ways to do that."
The COVID-19 pandemic might be a new crisis, but what the volunteers have done is timeless, says Tanjaya. "It's about connection and the passion you have for the community."
And it's that kind of spirit that brings people together, even while distanced.
This article appears in the Summer 2020 edition of Pitt Magazine.