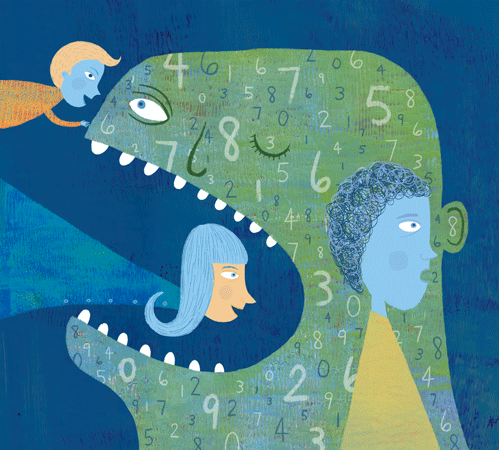 Tony Robol feels like a big brother. Or maybe a mentor. Or maybe a fan. In reality, the Pitt sophomore is a mixture of all three as he anxiously awaits the moment of truth for the big data team from his high school.
They are competing in the Pittsburgh Data Jam Challenge, in which teams from more than a dozen area high schools use big data (or huge collections of information) to address a real-world issue that the high schoolers selected.
Robol helped recruit his six-member team from the suburban Pittsburgh high school in Peters Township he once attended, and then he worked with them enthusiastically, readying them for the annual competition.
It's all part of a Pitt Honors College class, where Robol, and about a dozen other Pitt classmates, introduce high school students to statistics and the varied ways that data science can help improve and solve problems in transportation, finance, medicine, climate change, social inequality, and just about every other facet of today's world.
Esteemed professors, science professionals and math advisers serve as Data Jam judges, but Robol isn't intimidated. He knows his team members are ready. Practically once a month for two semesters, the industrial engineering major and economics minor met with his team online, each session lasting about an hour.
At first, the teams discussed lots of potential areas of focus—such as the full moon's influence on crime or access to health care in Pittsburgh neighborhoods. Robol's team ultimately decided to look into how charge-off rates (which is when creditors take accounts off of their books, not expecting to be paid back) were impacted by unemployment and stimulus payments in 2020.
Robol's team, like the others, used publicly available datasets and statistical analysis software (think Excel, Tableau Public, Google Sheets, etc.) to help reveal trends and implications.
In addition to teaching big data fundamentals, Robol also explained how to locate the most relevant data sets because, he pointed out, "not all data is equal." The data, he emphasized, could unlock stories about communities.
Robol's mentorship comes as no surprise. While in high school, he excelled in math and science. He even created a tutoring enterprise, improving his peers' skills and study habits. He says he applied those same techniques to his Data Jam team. As the high schoolers progressed to the more difficult process of interpreting and analyzing their data, Robol kept them motivated, reminding them to "keep your head up and don't let failure get you down."
The passion and dedication of Robol and his Data Jam classmates delights Judy Cameron, a Pitt psychiatry professor and director of Pittsburgh DataWorks, a Pittsburgh nonprofit that collaborates with Pitt to sponsor Data Jam. Human connections remain the "heart" of the Data Jam, says Cameron, and it's those connections, from the likes of Robol, that will inspire the next wave of data scientists.
As the weeks passed, Robol's team absorbed lessons in problem solving, community engagement and visualization and creativity. Robol noted how the group mastered the comprehension of data, sharpened members' presentation skills, and "nailed" the visualization by creating a colorful and logical poster.
Now, the eighth annual Data Jam finale has arrived, when mentors get to show off and explain the posters from the teams they helped to manage. It's that moment of truth.
On Zoom from his bedroom, Robol walks through the methods and research deployed by his team that analyzed how "unemployment and delinquency rates affect how much people default on their loans." Interestingly, the team discovered, in part, that in 2020 the stimulus was "a significant factor" in preventing the charge-off rate to spike even with the rise in unemployment—something government officials might consider in the future.
Robol praises the team's statistical simplicity within a complex economic overview. The judges recognized the excellent work, too, as the team earned first-place honors. Perhaps, more importantly, the team members discovered a future career, or just a consciousness of how big data can help inform an evolving world.
This story is part of Pitt Magazine's special Summer '21 digital issue.