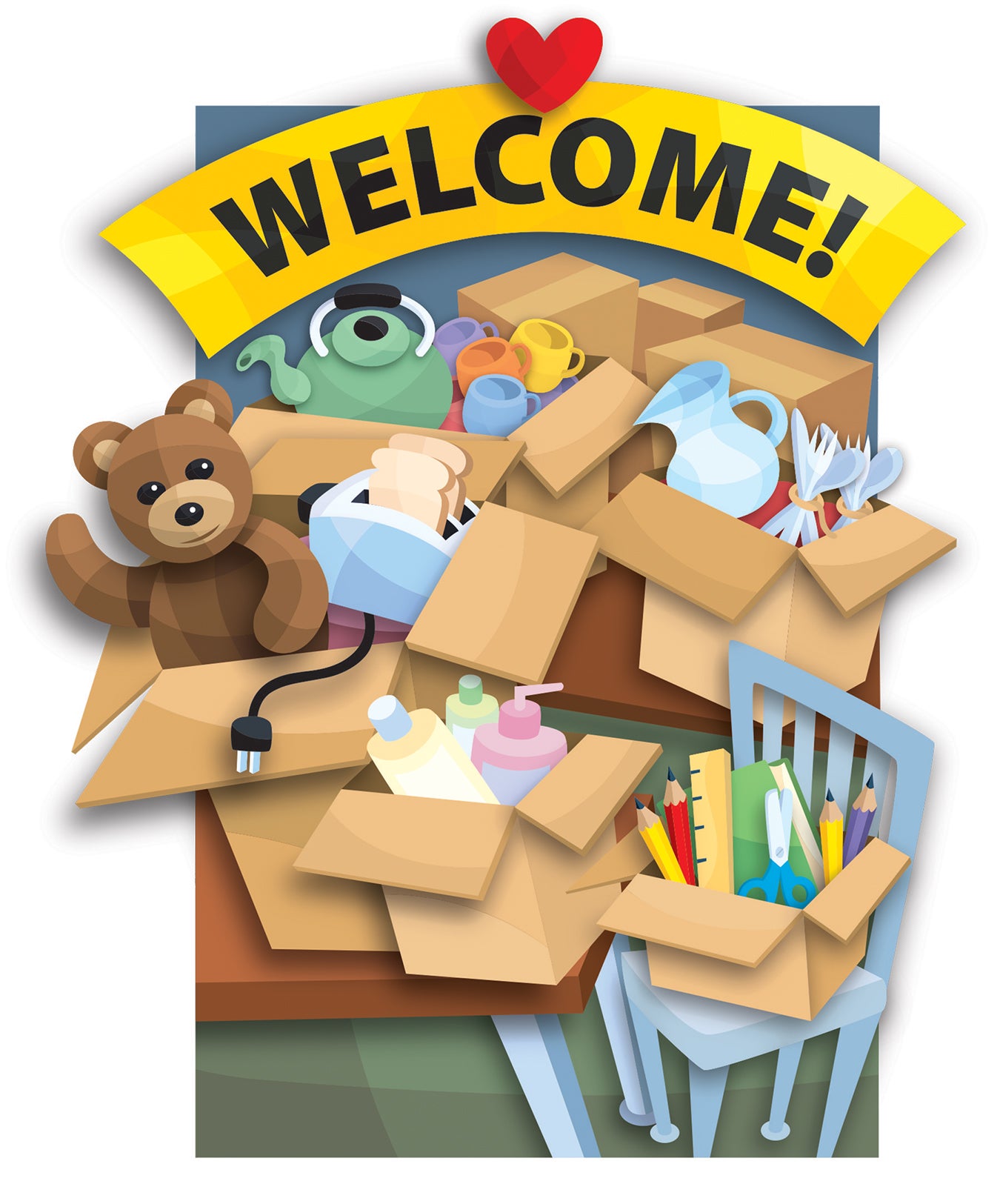 Large cardboard boxes fill the room—perched on tables, propped on chairs, and cluttering the floor of the William Pitt Union assembly room. In one box, a ceramic pitcher peeks out from behind a kettle and a set of silverware. In another, shampoo bottles are stacked beside soaps and lotions. Busy Pitt students flit among the cardboard containers, carrying items ranging from teddy bears to toasters.
Undergrad Harpreet Bassi pauses for a moment to survey the scene. She is the public relations chair for Pitt's Genocide Relief and Awareness Club (GRAC). Her Facebook updates and rounds of emails requesting volunteers paid off. The room is bustling with more than 100 students and community members, all part of the Pitt Good Neighbor Project, an effort to gather and distribute household goods—and goodwill—to 17 Syrian-refugee families arriving or already settled in Pittsburgh.
Bassi and fellow GRAC members began planning this project weeks ago, but it didn't feel real until the donation drive, which produced an estimated $30,000 worth of items from Pittsburghers and an additional $680 in funding contributions. Today's goal: assemble the "welcome kits," which consist of the things each family needs to rebuild their lives, including kitchenware, linens, diapers, groceries, and school supplies. The extraordinary turnout of both donors and volunteers uplifted club members.
"When a community comes together and says 'you're welcome here, you're accepted, we don't discriminate against you, and we don't hate you,' it's a very powerful message," says Sam Mostofa, a neuroscience major and founding president of GRAC.
The project began with a $250 grant awarded by Pitt's Student Organization Resource Center through PittServes, an initiative that engages students in community service on the local and national scale. In a complex political climate, members of GRAC, a student-run political action club, hoped to show that, regardless of what may divide us, people want to help each other.
As the welcome packages were assembled, that sentiment was reflected over and over in the dozens of colorful welcome notes strung together as a banner stretching across the assembly room. Participants in the donation drive had been invited to write cards, to be tucked into the boxes for refugee families.
Meanwhile, sophomore Liam McLane shuttled children's books back and forth, cradling stacks in his arms before placing them neatly in cardboard crates. Dedicating time to the community is one of his passions.
"I've started trying to plan my own project like this," says McLane, who studies political science and economics. "This is giving me an idea of what it could look like."
The packaging of welcome kits continued into the evening. Eventually, GRAC members pulled out thick rolls of cheerfully colored wrapping paper. They wrapped the kits like presents—gifts of support from the Pitt community to Pittsburgh's newest arrivals.
This article appeared in the Winter 2017 issue of Pitt Magazine.