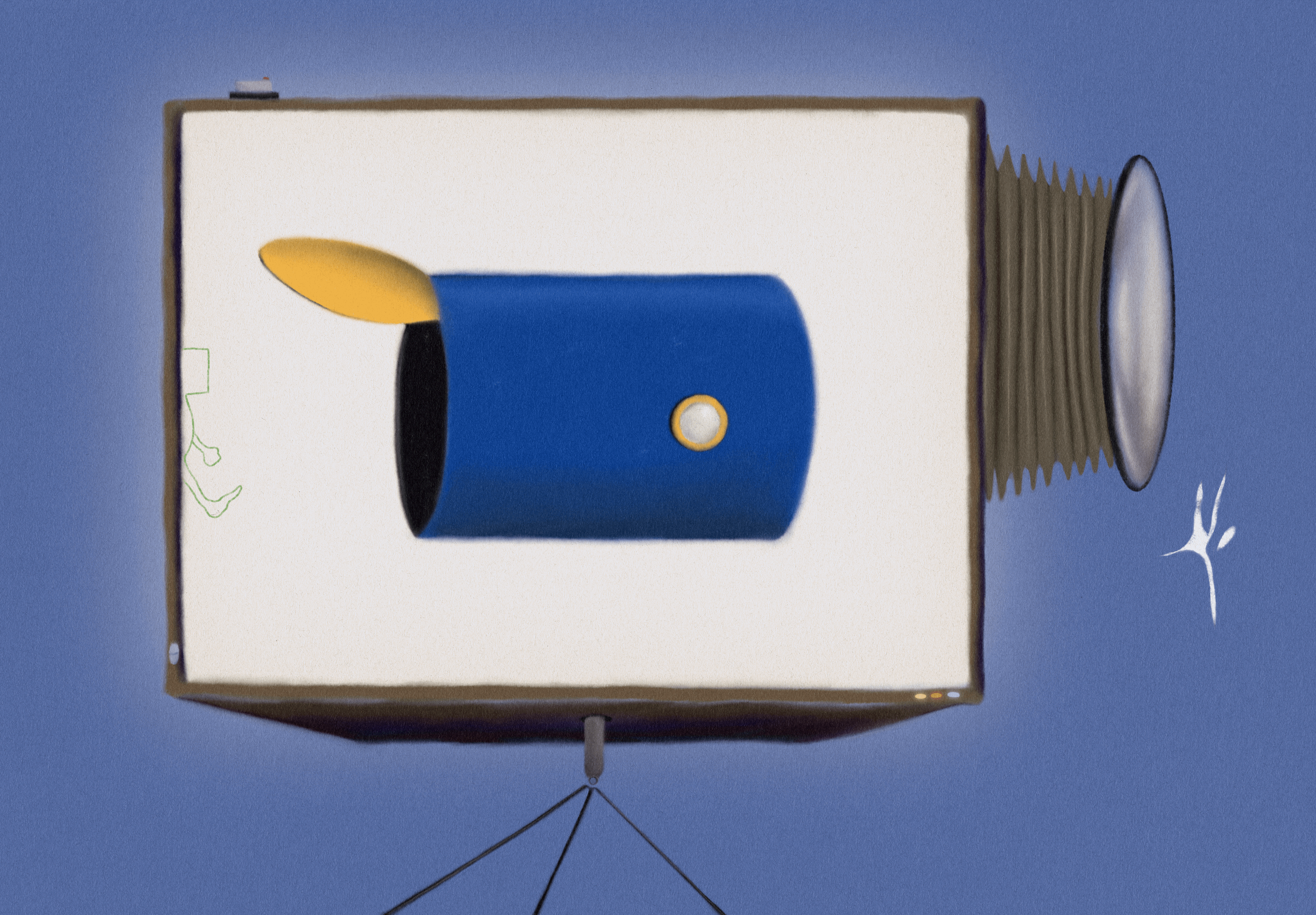 "My first round of exams was pretty stressful," a smiling young woman in a dark green jacket says to the camera. With a hint of shyness, Alayna Lauver, a Pitt first-year from Perry County, Pennsylvania, says she wants to become a children's art therapist and hopes that college will help her "find out who I really am."
It's fall 2017, and Lauver is being interviewed for the Pitt Time Capsule project — a creative endeavor that took years to complete. A long-term experiment on film, it was led by Pitt's Division of Student Affairs and helped along at all stages by a team of student interns in video production.
The first phase of the project involved interviews of nine students at the beginning of their Pitt experiences. They shared their hometowns, their feelings about starting college and their hopes for what lay ahead. The second phase took place four years later, when the same students were preparing to graduate. How had their curiosities, academic interests and views of the world changed?
"When you work in higher education, you see a student come in their first year, and they're not the same student when they graduate," says Pitt Vice Provost for Student Affairs Kenyon R. Bonner, who dreamed up the project. "I think there's a lot of value and wealth in their stories. It helps to show that change is normal. It is a good thing. It can be inspiring."
Bonner was inspired by similar undertakings published by The New York Times and by StoryCorps, an oral history story-sharing nonprofit. But those presentations used photography and audio, respectively. Bonner thought video would better bring to life the progression of the students' accomplishments and characters.
What the videos also show, Bonner says, is how Pitt can "help students understand who they are, what they're good at, what they're passionate about and how to connect that to meaningful work — in whatever sense they seek to find work after college."
Di-ya Battad, the video production coordinator and advisor for the project's interns in Pitt's Division of Student Affairs, agrees: "We're telling the stories of individual students and letting others know and see there are many different paths out there."
In the spring of 2021, in the video production studio in the William Pitt Union, Delaney Greenberg, one of the project's interns, checks the lights and microphone and adjusts the white backdrop in preparation to film a final interview. Lauver arrives for this session in a now-familiar blue paper mask and talks about how, even though she has a job lined up after graduation, her future doesn't seem as clear as it once was.
"I don't know what I'm going to do next, and I'm perfectly okay with that," she says.
Lauver says that despite its challenges — and the unexpected emergence of the pandemic — her time at Pitt helped her better understand herself and feel more confident in her own abilities. "Somehow I ended up here, and I know that wherever I need to be next, it'll all work out."
As Greenberg adjusts her camera to bring her subject into sharper view, her own evolution on campus comes into focus as well. She remembers her first days at Pitt, excited but unsure. And as she listens to the now-seniors talk to the camera, she finds herself nodding in agreement. The weight of what's next as they prepare to leave college, the impact of the pandemic and the adjustment of priorities mirror her own realities.
In all, the time capsule presents a variety of Pitt experiences: from Lauver's evolution toward self-realization, to international student Anisa Benbourenane's journey discovering an interest in neuroscience, to Houston native Craig Hayes' progress in honing his love of English and music into a future in creative writing and education.
Greenberg, who graduated from Pitt in the spring of 2022 with a major in film production, still finds solace in their stories.
"Freshman me would have been so pacified watching one of these videos," she says. "The overall message is that you're not alone as a student, and your entire life doesn't rest on you finding out who you are in one year. It's been the coolest thing to watch people make changes that led to greater happiness."
And that is a story worth sharing.
Watch the Pitt Time Capsule videos online at pi.tt/timecapsule.
This story was posted on May 24, 2022. It is from Pitt Magazine's Spring 2022 issue.