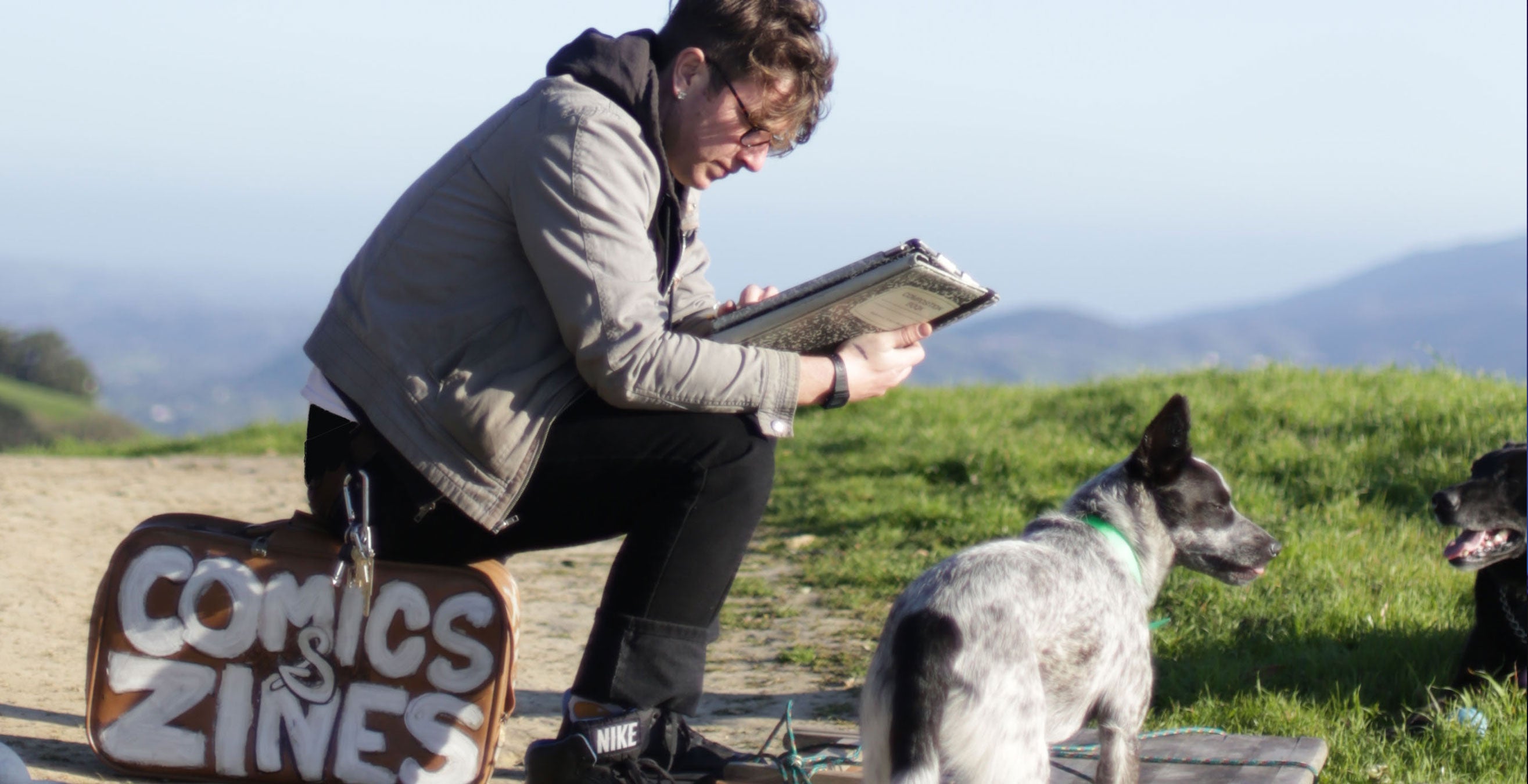 "Almost everyone feels like the weirdest person in school at some point," says Daniel McCloskey.  He certainly did.  
As a kid, he was a "consistent doodler," fascinated by animation and drawn to books with surprising plots and strange art. They brought him a certain kind of comfort. 
"I remember thinking, this thing's weird, and it's allowed to exist," says McCloskey. "And I'm weird, so maybe I'm allowed to exist." 
He wanted to tell stories like the ones that inspired him, but he had plans to do so as a writer, not an artist.  
McCloskey (A&S '08) studied creative writing at Pitt, though he struggled to fully express his ideas on the page. While studying abroad in Japan, however, he explored Japanese animation and graphic novels and encountered "light novels"—a style of young-adult literature that incorporates illustration and prose. Something began to take shape. 
Then, back at Pitt, McCloskey dropped in on a talk held by Michael Chabon (A&S '84). The bestselling author described his trepidation writing a chapter in one of his books told, strangely enough, from the perspective of a parrot. According to McCloskey, Chabon emailed a fellow novelist about it, who replied simply with: "You must." 
"That was the moment that the world gave me permission," McCloskey says. He felt free to follow his impulses, and that meant combining his writing and drawing.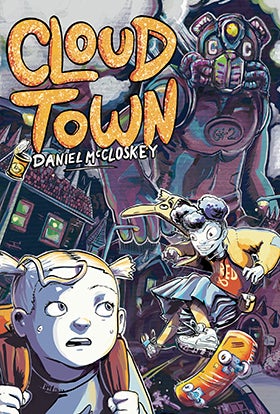 Nearly a decade—and hundreds of drawings and stories—later, McCloskey has released his debut graphic novel, "Cloud Town." It follows two teenage girls and best friends, Olive and Pen, as they navigate life on a floating island near "the Rip"—a tear in the fabric of the universe monitored by the shadowy Care Corp, and through which monsters regularly emerge. The Kirkus Reviews called it "weirdly and unexpectedly wonderful." 
Though "Cloud Town" can be enjoyed at any age, it's billed for readers aged 9-14. McCloskey says he feels a certain duty to write strange and fantastical stories for preteens and young adults, remembering how much similar works affected him at that age.  
From his home in Oakland, California, McCloskey is now creating a "Cloud Town" sequel. He also works at a comic book shop, where he helps connect readers to the weird and wonderful works they need. 
Bookshelf Briefs
Laurel Mountain Laurel (Deadbeat Club) The tattered door of a rusted white trailer standing open. An old, framed photo, hanging crookedly on a pegboard, of a young woman holding flowers.  A man s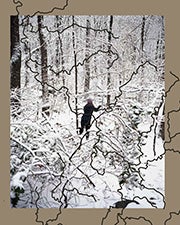 wimming alone in the brown water of a river. The photography in this collection by artist Jake Reinhart (A&S '01, LAW '04) invites viewers into the Youghiogheny region of Southwestern Pennsylvania and a landscape of loneliness, abandonment and beauty. Originally from the area (and now based in Pittsburgh), he highlights how this stretch of the Rust Belt is punctuated by both decay and survival.                                                        —Sefakor Agbemadzo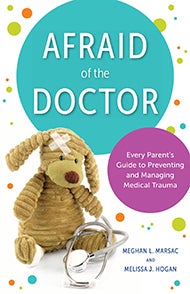 Afraid of the Doctor (Rowman & Littlefield) Melissa J. Hogan's young son has Hunter syndrome, a rare disorder that causes complications ranging from carpal tunnel syndrome to heart disease. The trials of regularly dealing with the health care system left her and her son traumatized. Hogan (LAW '98) became determined to help prevent and reduce medically related fear and pain for all children. Her book, cowritten by pediatric psychologist Meghan L. Marsac, gives parents strategies to best support their kids and help make visits to the doctor's office or hospital easier for everyone.  —SA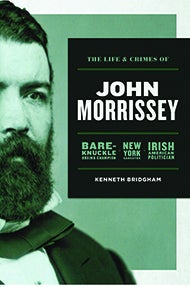 The Life and Crimes of John Morrissey: Bare-Knuckle Boxing Champion, New York Gangster, Irish American Politician (Win by Ko Publication) Legend has it that in the mid-1800s, an opponent pinned notorious wrestler John Morrissey, to a pile of burning coals. Without a murmur, Morrissey endured the pain and won the match. Such fortitude is what allowed the poor Irish immigrant to advance from a largely uneducated millworker to a champion brawler to a U.S. congressman. In a detailed biography, Ken Bridgham (UPG '02) offers a closer look at the cultural and social influences of a storied man. —SA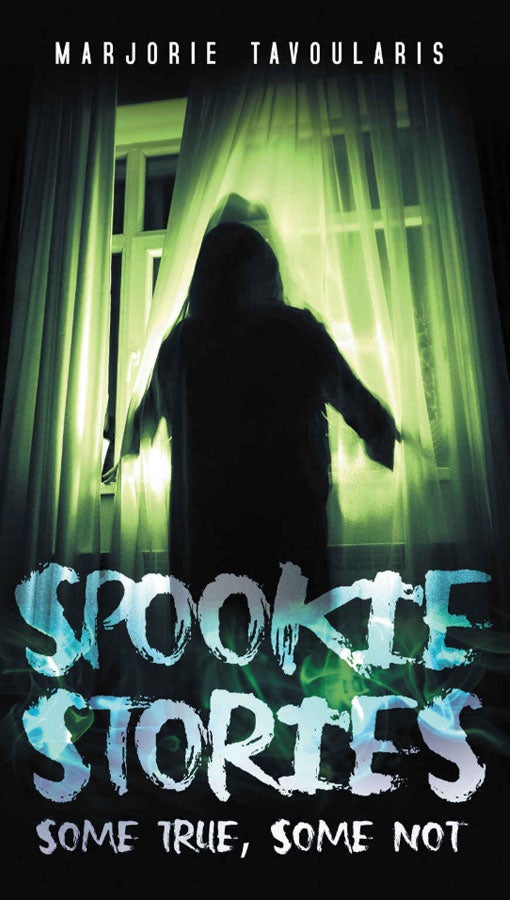 Spookie Stories: Some True, Some Not (Westwood Books) Marjorie Tavoularis was  7  and living in Scottdale, Pennsylvania, when, she says, she had a surprising visit from her recently deceased grandfather. The experience sparked a lifelong affinity for the supernatural and led to this anthology of 22 haunted tales that focus on family reunions and other spirit encounters. Tavoularis (A&S '60, MED '66), a former psychiatrist in Greensburg, Pennsylvania, built the collection out of stories she created from her imagination and from those she heard from family, friends and acquaintances. —Punya Bhasin 
This story is from Pitt Magazine's Fall 2022 issue. It was published on October 10, 2022.