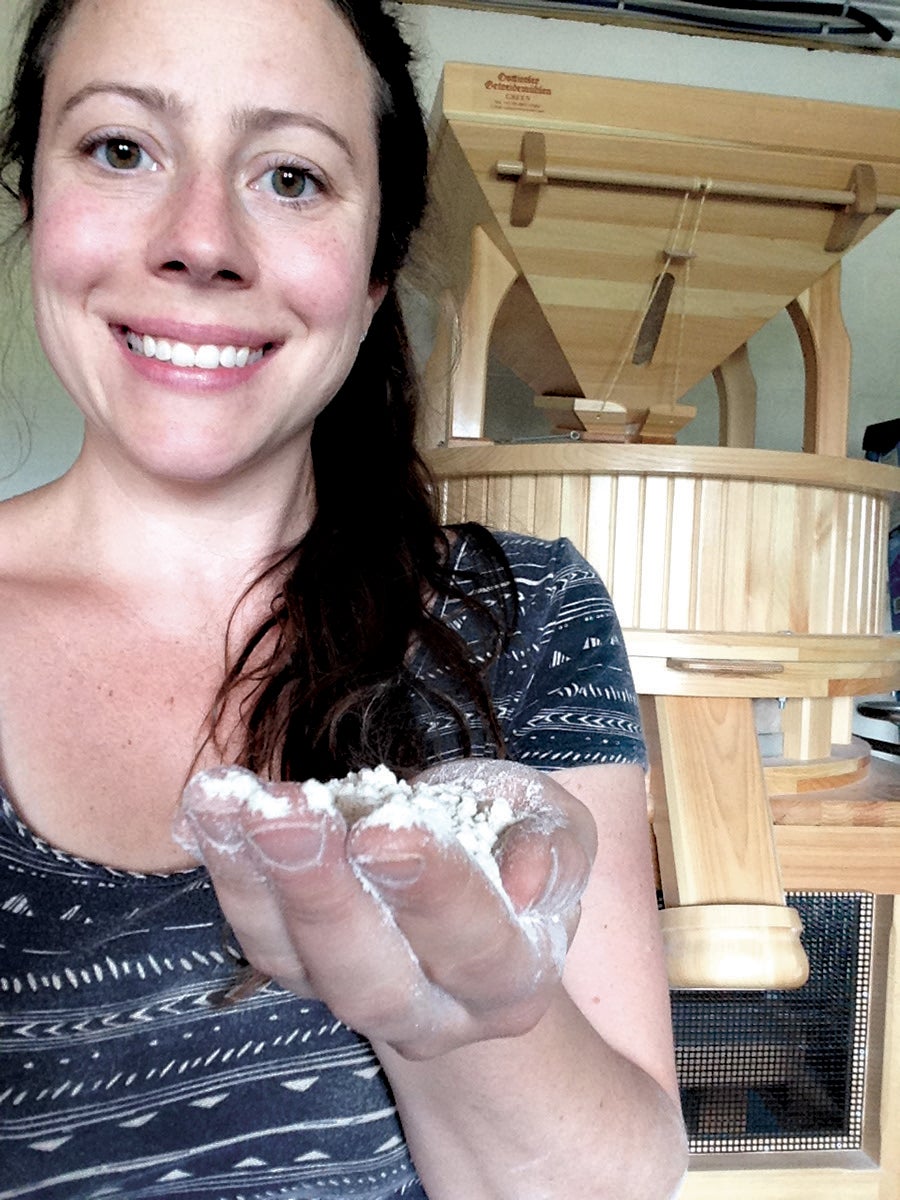 A young woman enters a bakery, drawn by the aroma of a wood-fired brick oven. Admiring the artisan breads on display, she wonders what it might be like to work here, even though she has no prior baking experience—only a freshly acquired bachelor's degree from Pitt in fine arts and the history of art and architecture. She converses with the owner, and her curiosity and enthusiasm lead to a tryout, shaping loaves. The arts graduate performs like a natural and is hired on the spot.
A decade later, Shana Slossberg is shaping her own loaves for a living—about 600 a week. She owns Talking Breads, a bakery specializing in traditional European breads and named, in part, for the distinctive crackle the dough makes emerging from the oven. The bakery is located on her 45-acre farm in Shermans Dale, Pa., near Harrisburg, where she and her husband raise animals and also produce most of her baking ingredients, right down to the stone-milled flour. Known to customers as "the Bread Lady," she sells her wares at weekly farmers markets in Pennsylvania and Washington, D.C., and there's sometimes a scramble for the last loaf of fruit and nut bread, one of her most popular creations.
Slossberg (A&S '06) hopes one day to establish Talking Breads bakeries in D.C. and in Pittsburgh, returning to the city where she received her Pitt education. "Baking is very sculptural to me," she says. "It's kind of like creating a little piece of art that you can eat."
This article appeared in the Winter 2017 issue of Pitt Magazine.