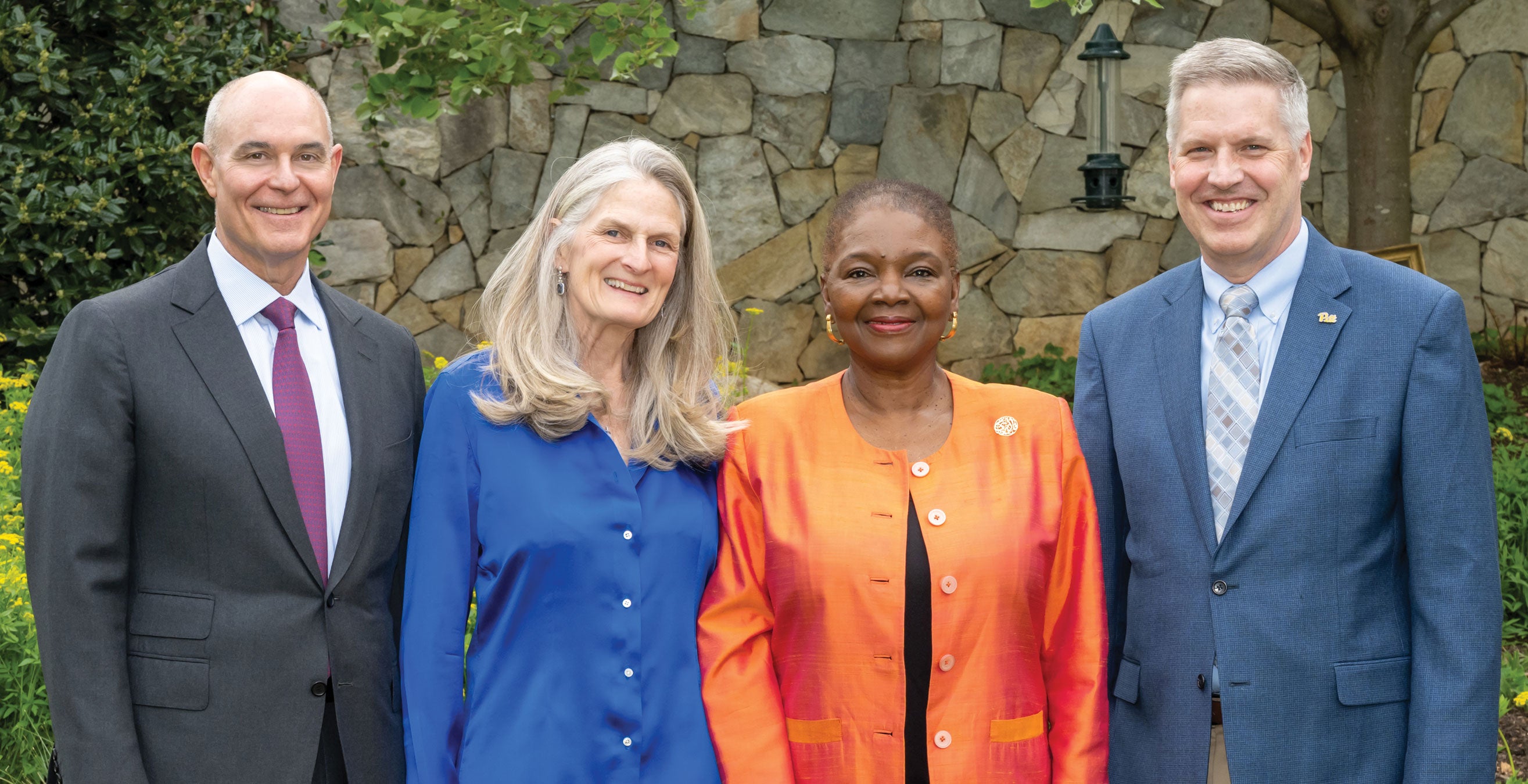 It was well after midnight on a weekday in the early 1980s, and the Cathedral of Learning was eerily quiet. On the 12th floor, however, the rise and fall of spirited voices could be heard emanating from the University of Pittsburgh Honors Program office. There, a group of students was deep into an intense philosophical discussion. 
Among them was undergraduate David Frederick, one of a select handful of students whom G. Alec Stewart, the founding Honors College dean, entrusted with a key to the office. Stewart clearly saw potential in the bright, young political science major. 
"Those are some of my best college memories because there was an electric exchange of ideas in a quite dramatic setting," says Frederick. "I think about those moments when I am in a period of reflection about the University and what it meant to me." 
Inspired by more than a few late-night conversations and energized by exchanging ideas with other motivated students, Frederick (A&S '83) graduated from Pitt summa cum laude.  
He went on to earn a Doctor of Philosophy degree at the University of Oxford in England, which he attended as Pitt's first Rhodes Scholar—one of the most renowned international fellowship awards in the world.  
Today, he's a partner at the Washington, D.C., law firm Kellogg Hansen Todd Figel & Frederick, where he represents clients across a broad spectrum, principally in appellate courts. In his accomplished career, he's argued more than 100 appeals, including 58 in the Supreme Court, as well as in every U.S. Court of Appeals and in six state supreme courts. 
Along the way, he has remained mindful of how Pitt and Oxford provided him with opportunities he had once only imagined would be available to him.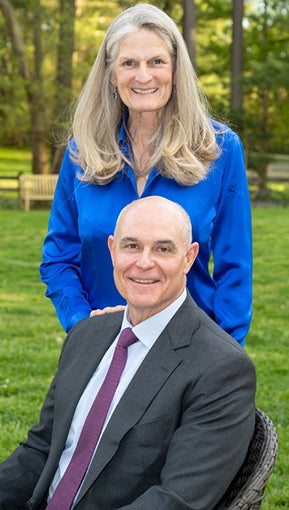 This summer, he announced an innovative, multimillion-dollar joint gift to both institutions. In appreciation of his generosity, Pitt has named the Honors College the David C. Frederick Honors College at the University of Pittsburgh. 
"David has filled his life, personally and professionally, with moments of impact," says Chancellor Patrick Gallagher. "Now, his name is inextricably linked to a college at the University of Pittsburgh that is devoted to doing the same. Pitt Honors students are exceptionally gifted and eager to make a difference—just like David. I am grateful for both his and his wife Sophie's support, friendship, and continued investment in our students, their academic careers, and their lifelong success." 
Frederick's gift is unique. He has given $35 million to University College Oxford to help fund a multigenerational community with student housing, a café, gym, study and meeting facilities, and lecture spaces. The site also will support a residential home for senior citizens and a nursery. This project represents the largest expansion of Oxford's oldest college since the 17th century. University College will annually distribute a portion of the income generated from the development to Pitt, providing current funding to the Honors College while also contributing to an endowment to support the college in perpetuity. The payments will run for 50 years, creating an endowment that will reach a total of more than $65 million. 
Along with the initial $35 million gift, Frederick also made a $5 million donation directly to the Honors College for immediate use and a similar gift to University College. 
Frederick has been a longtime supporter of the University of Pittsburgh, both financially and with his time. Prior to making the gift to name the Honors College, he and his wife established the William Stanton Prize in the Department of History; the G. Alec Stewart Endowed Student Research Fund in the University Honors College to support undergraduate research projects; the William J. Keefe Congressional Fellowship; and the Frederick Fund, which has supported scholarships and public service internships for more than 60 students. 
In addition, he has spent countless hours meeting with and mentoring scholars in the Honors College. He says that the college—which today is located on the 35th and 36th floors of the Cathedral—provides students with invaluable opportunities for interdisciplinary exploration and collaboration.  
"Universities thrive and advance through the intersection of ideas that cross subjects and students who are interested in developing their knowledge and interests as far as they can take them," he says. "Providing a place where students can interact with each other, can learn from each other, can debate with each other, offers an incredibly exciting opportunity."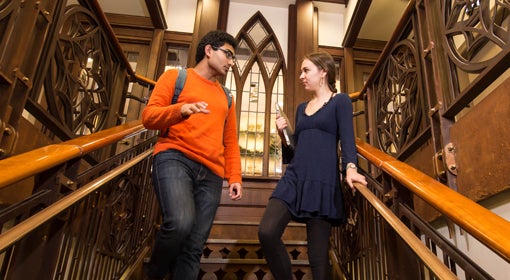 It's what he says Pitt provided for him: "I have had opportunities in my life to do things that I only dreamed of when I was young because people at Pitt took a chance on me. They mentored me; they helped me in my various scholarship applications; they cultivated my abilities." 
He remembers the details of his Pitt and Oxford years like they happened yesterday. He still laughs at the memory of arriving at the gates to University College Oxford and being met by the porter—a staff member who controls entry to the college, among other duties. He greeted Frederick with a stern look.  
"You are the guy who sent over the boxes of books," the porter said with no small amount of British stoicism. 
"I had accumulated a bunch of books while I was at Pitt in anticipation of working on a thesis and had sent them in advance," recalls Frederick with a smile. "So, the very first words spoken to me by someone in my college were that I was the guy taking up space in his lodge with all of my books!" 
It was an inauspicious start to three soaring years at Oxford for Frederick that included changing his degree path, working with five different academic advisors, and spending 12 hours struggling to get his 100,000-word doctoral thesis (which had been typed on his early-model Apple computer) to print on differently sized British paper using a London print shop's equipment. 
Needless to say, it all worked out.  
The gift and the naming of the David C. Frederick Honors College were celebrated at Pitt on Sept. 1.  
"This gift will be absolutely transformative," says Honors College Dean Nicola Foote. "It will significantly expand the range of learning opportunities available to honors students, allowing us to support a diverse body of intellectually ambitious students in an expansive range of unique enrichment experiences." 
With Frederick's help, new expressions of the inspiring discussions that once kept him and his peers up late into the night will echo through the Cathedral and beyond for years to come. 
Cover image: From left, David Frederick; Sophia Lynn; Baroness Valerie Amos, master of University College Oxford; and Chancellor Patrick Gallagher
This story is from Pitt Magazine's Fall 2022 issue. It was published on October 10, 2022.